Event: Komatsu Christchurch Hub
---
Komatsu NZ's new South Island Hub facility in Christchurch, offering enhanced service and support capabilities, officially opened on 27 July
The event was attended by Christchurch deputy mayor Andrew Turner, key Komatsu customers and suppliers from throughout the South Island, and senior Komatsu New Zealand management.
"It's great that Komatsu has chosen Christchurch to be the hub for the whole of the South Island; this facility is very impressive," the mayor said at the inauguration. Komatsu NZ's managing director Phil Pritchard says its new South Island Hub is essential in supporting the company's growing presence throughout New Zealand.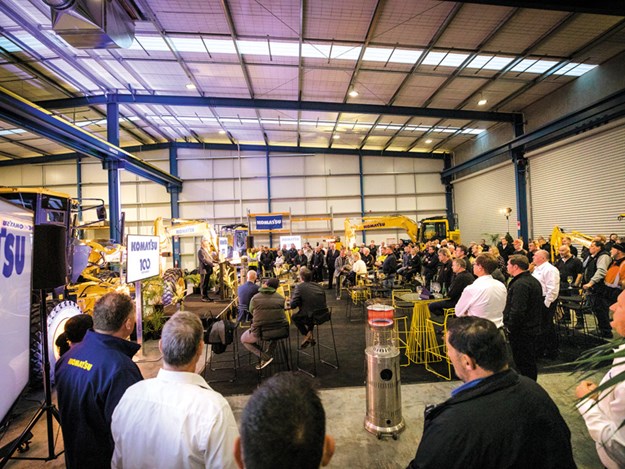 "This hub is the latest step in our establishment of a comprehensive nationwide investment in the service and support network that ensures we can continue to meet our customers needs no matter where they are based.
"When I first walked into out last premises in Christchurch, I thought, my goodness, it's huge; we will never be able to fill it. "Another 11 years after that, we had run out of space and were over capacity, so we've grown significantly and it's great to see. We will keep pushing forward."
Komatsu NZ's South Island regional manager Rob McGregor says operating from the new South Island Hub has given both staff and customers a huge boost already and really upped their ability to service the market.
"It's nearly three times bigger than our former facility, including an eight-bay workshop and two-bay warehouse," he says. 788 Halswell Junction Road had about 4000sqm, whereas the new facility at 20 Gallagher Drive, Hornby South has about 10,000sqm of floor space.
"We outgrew it long ago, so it's just fantastic to be in here now. We have a lot more space to prepare the new machines before they go out to customers now and that's important because we are selling a lot more machines now."
The facility comes complete with a clean room where components are rebuilt, as well as a dedicated area to do the rebuilds in with overhead gantry, engine stands, and transmission stands, which was a major investment.
COVID-19 caused some minor delays before the team started moving into their new digs in October 2020. "We've got it set up the way we want it now, with the gantry in the remanufacturing facility and have had that in place since March/April this year.
"It's much easier for truck drivers coming in now, compared to where we were, and our parts facility is quadruple the size of what we did have, and that's all made a huge difference."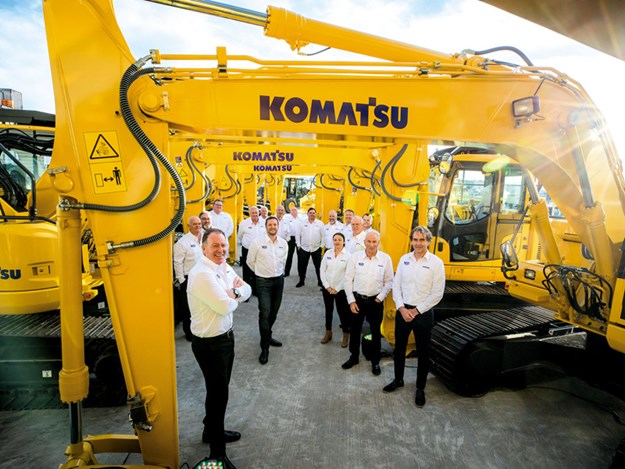 Rob said he was blown away by the response from customers and other who attended the opening night. Since opening its previous Christchurch facility in 2007, Komatsu has grown from six staff members to the point where it now employs 35, adding more service and technical staff as well as a trainer with expertise in iMC (intelligent Machine Control) operations.
"It's growing fast, especially on the technology and digital side of the business. I think we had 27 staff when we moved over to the new facility and the parts side of the business is growing too.
"Today, our machine population throughout the South Island is more than eight times larger than it was in 2007, and it's continuing to grow. "That's why we've significantly expanded our operations and capabilities here in Christchurch."
As a South Island regional manager, trends do tend to emerge over time and Rob has seen demand for machines from in the Central Otago area this year as well as Queenstown and Dunedin.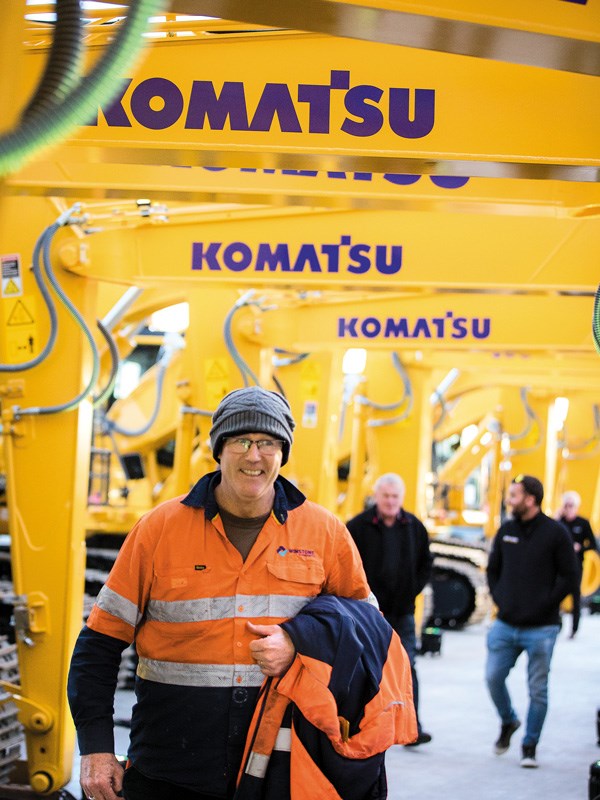 "We're starting to see good traction on the West Coast and up in Blenheim and Nelson.
"Komatsu has grown hugely over the last 10 years, especially in Canterbury and Southland."
New Komatsu 2021 D71 hydro-static bulldozers have just arrived as well as the D475-8 'superdozers'. A few D71s have been sold to customers in the North Island, while the first D475-8 dozer in the South Island was sold to a gold mine operator in Hokitika on the West Coast earlier this year.
For more information, visit komastu.co.nz.
Find new and used heavy machinery for sale in NZ
Keep up to date in the industry by signing up to Deals on Wheels' free newsletter or liking us on Facebook.