Forestry commentary: Aztec Forestry Transport Developments
---
Deals on Wheels catches up with Aztec Forestry Transport Developments Ltd Northland operations manager Dan Wallace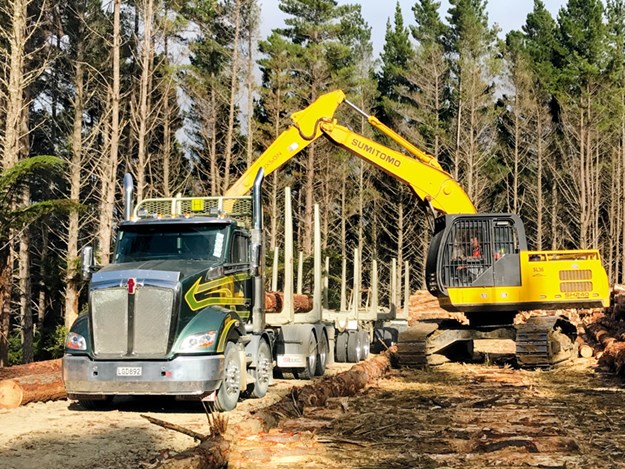 We all see our massive log trucks trundling down the highway every day in our provinces. These trucks need a pick up and destination to determine their day, but who's charged with determining who goes where and what they cart?
One such guy is Aztec Forestry Transport Developments Ltd Northland operations manager Dan Wallace. His parents were originally from the Raetihi-King Country area before moving to Whangarei.
You have to ask how a young fella gets himself into a responsible position making sure of the viability of the owner-drivers from his despatch station at Ruakaka near Whangarei.
The logging industry is not easy to get into unless you're in the know. Dan's father was involved in logging and was a trucking contractor in Whangarei. It seemed only natural for young Dan to follow in the fathers' footsteps, living and breathing trucks from a young age.
He also acquired all the necessary licenses to Class 5 not long after he turned 18—a formable feat.​​ Dan did his OE and in 2007 found himself in Australia where he sat and passed his multi-combination licence and spent time driving road trains in the Pilbara Western Australia region.
Six years driving interstate loaded heaps of experience to his CV before he crossed the ditch back to New Zealand. Dan worked for logging contractors in Northland, and whenever he got the chance, he would jump on the loader at smoko times and taught himself how to load trucks.
With all the health and safety rules today, it's all but impossible to do this anymore, and I think it's one of the reasons the industry is struggling to find loggers and log truck drivers.
When talking to Dan, you get this feeling that he's passionate and totally dedicated to the role of operations manager. In Northland, Aztec has in excess of 30 owner-drivers with 18 of those despatched by Trimble despatch in Lower Port Road for the corporate forest owners.
The balance ​are​ tasked by Dan every day to the smaller private forest owners. It's vital he gets it right; start times, loads and delivery destination are essential to maintain the profitability of each privately owned unit. Aztec's business model has proved that owner-drivers can be reliable and highly productive, which is incentivised by the fact that they have a vested interest in the log transport industry.
Dan is also quick to point out that Aztec has high achieving professional wages drivers—all in all a win-win all round. Aztec Forestry Transport Developments Ltd was formed in November 1997 by three Carter Holt Harvey owner-operators with just four trucks by Ken Angus from Waihi Beach, Peter Phillips from Atiamuri, and Steve Segetin from Wellsford.
The company has grown from those humble beginnings to more than 100 director-owned and owner-drivers' units on the road today from the Far North to Taupo, Hauraki, Eastern Bay Of Plenty, Waikato, and the King Country in the south.
The fleet is made up of European, Japanese, and American trucks with 50% towing five-axle trailers and configurations allowing for 45- and 54-tonne permitted units. Aztec as a company is committed to safety with strict health and safety policies, including driver in-cab assessments.
All of their trucks are fitted with on-board safety cameras where Dan can monitor each driver's speed and location from GPS tracking. WSX—an electronic, voiceless despatch tool—enables the operations team to send job information to the drivers through PDT displays in their trucks.
You can understand why Dan wanted to be a part of Aztec; it's an innovative company with excellent systems in place in a competitive market. Looking at past experiences from a logger's point of view and with many logging contractors being explicit in the past of saying we can never get trucks when we want them because of problems with despatch, well, it's not all about the logging contractor and it was great to get another perspective.
I asked why when you have, say five trucks on your first round and you only get three back, the logger gets grumpy and wants to know where the hell are his trucks? Loggers must also note​ that​ when they run out of wood, Dan needs to keep the wheels turning and needs to look for loads with other crews; it's all about balance.
For starters, they are not your trucks; they belong to owner-drivers who need to balance their own balance sheet. Dan knows this through his own experience of being an
owner-driver, so it's not always economic to send that truck back to the same logger.
The trucks on Dan's watch need three loads a day to different destinations to meet their daily cost, and he has around 15 each day to bring home safely and get ready for the next workday.
Some logging contractors also are great at logging, presenting a quality product ready for loading, but when it comes to the loading side of the operation, a few are not so hot and
don't put enough emphasis on loading.
That's why Dan can be found in the office at 5.30am and still there at seven at night. He has such a duty of care that he does not like going home until all the trucks under his charge have completed their day. With modern technology at hand, Dan takes his work home when required.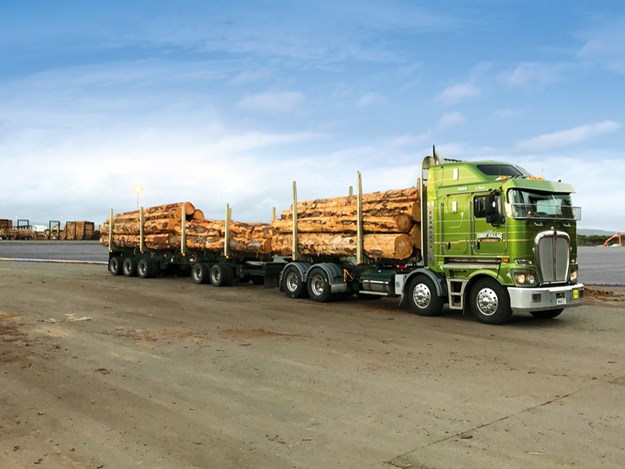 Aztec has created ​a business model ​that provides a great opportunity for those who want to own a business. There are many cogs to the wheel to keep this fleet of trucks on the road every day. Dan had to add another string to his bow with the technology required for despatching trucks, and although a little daunting at first, he embraced the challenge.
While I was talking to him, calls came in and were handled with ease; it's a fine balancing act when dealing with a number of owner-drivers who are trying to get the best loads they can, but Dan's diplomacy shows to the front that all drivers are treated fairly and evenly. It was impressive to watch.   
Find new and used heavy machinery for sale in NZ
Keep up to date in the industry by signing up to Deals on Wheels' free newsletter or liking us on Facebook.