Forestry commentary: Investing in carved artworks
---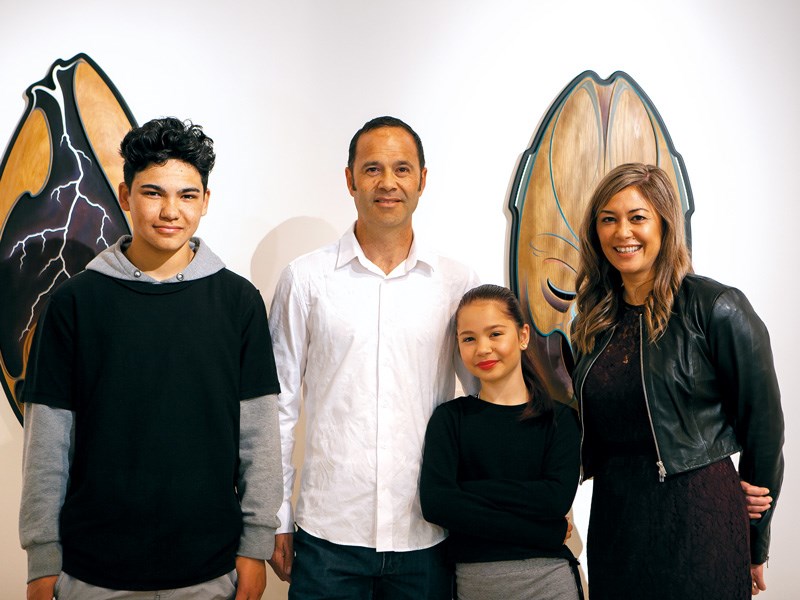 The Couper family: (from left) Baden, Todd, Callai, and Ange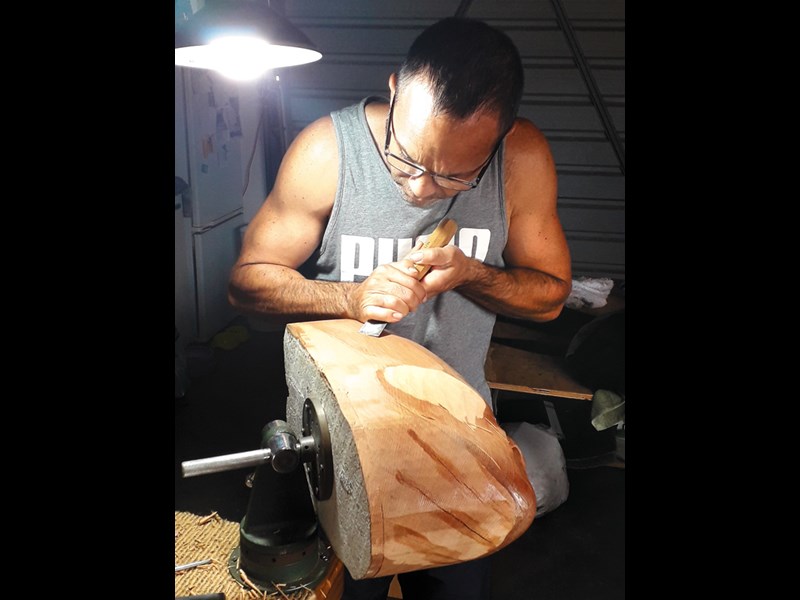 Todd doing what he does best in his workshop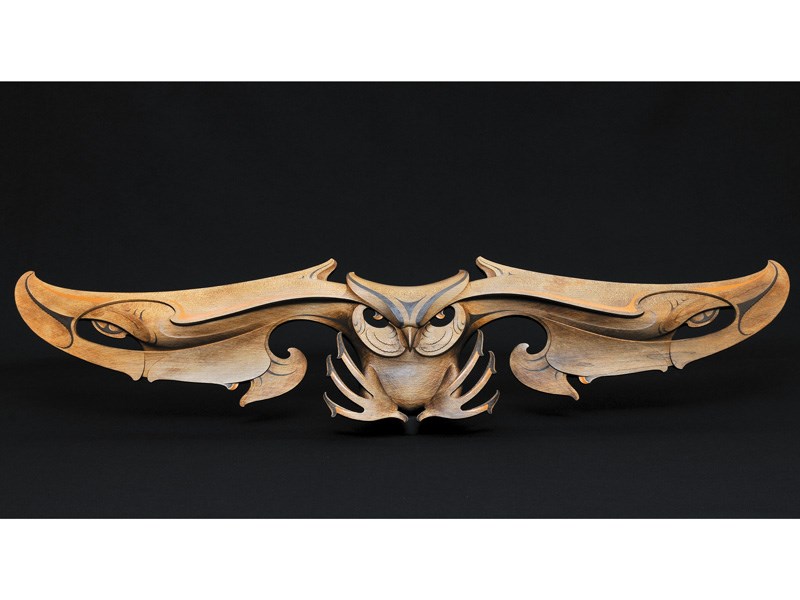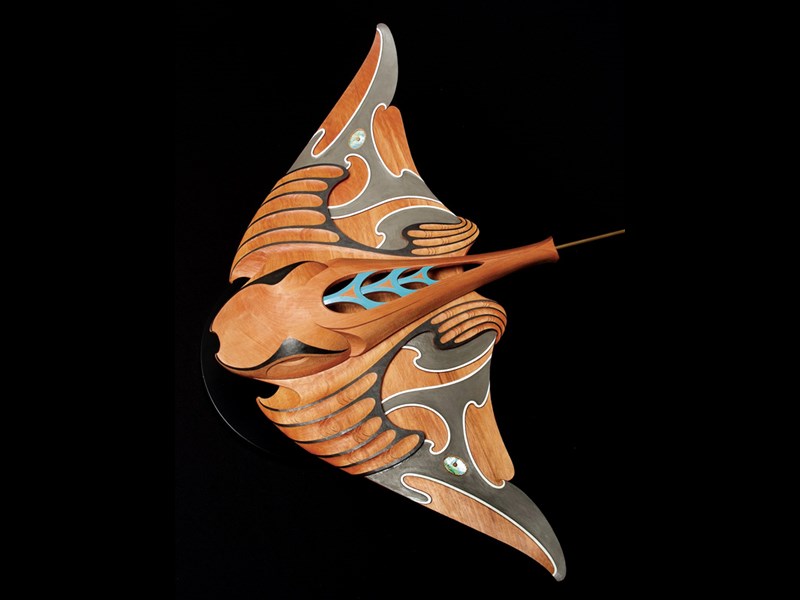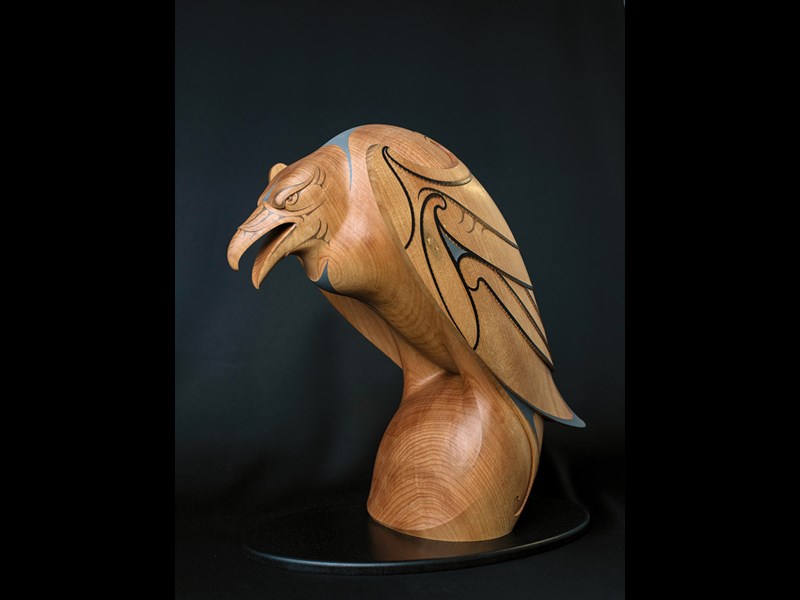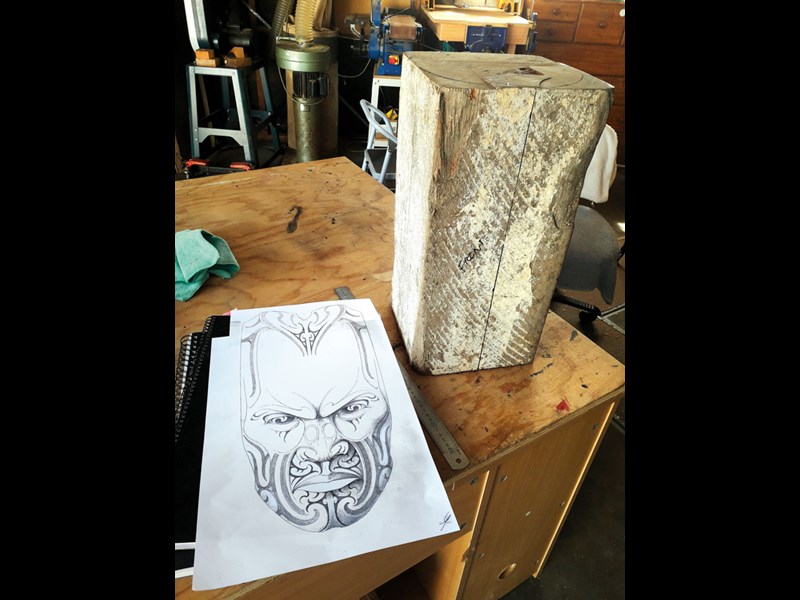 The beginning and end of the piece titled 'Tangaroa' carved from a recycled Totara beam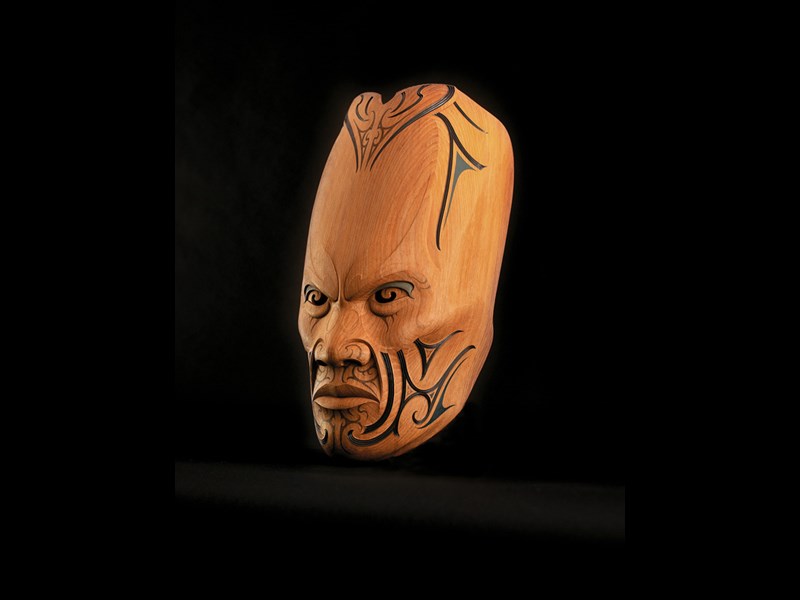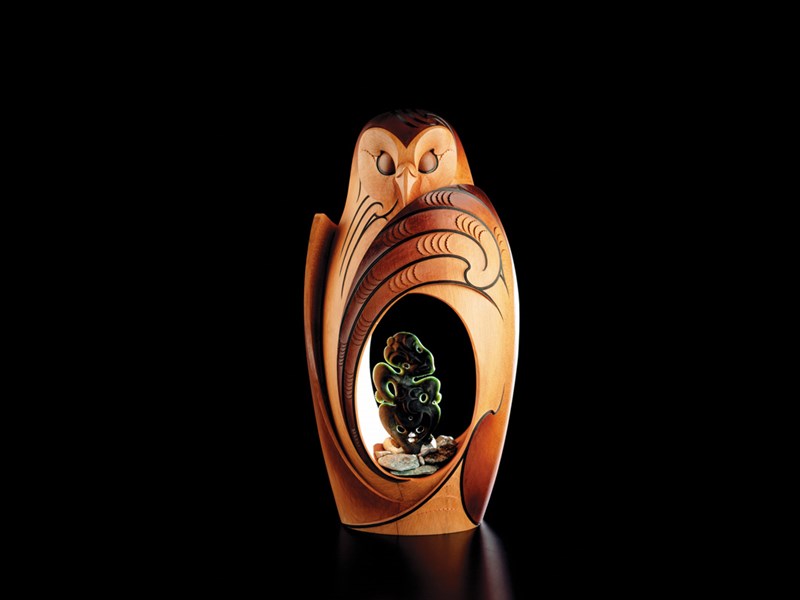 Deals on Wheels takes a look at wood sculptor Todd Couper's artworks
Stepping outside the parameters of forestry and the wood it produces, who uses the wood produced and adds the most value to this humble commodity? The builders, joiners, boat builders, axe handles, broom handles, toilet paper, books, and magazines just to name a few. Let's introduce one who turns it into stunning art with cultural significance—Todd Couper.
Early years
Todd is one of two sons from Wairoa couple Bill and Dianne Couper. Artistic talent runs in the family, with Dan, the younger of the Couper brothers also an accomplished artist, working with wood, pencil, and clay.
Todd was born in Wairoa 47 years ago and from his early childhood days, always had a pencil in hand. His father Bill was an avid deerstalker and pig hunter, who taught the young Couper boys the art of hunting and a healthy respect for the outdoors. Todd's early drawing reflected this in drawing of stags, boars, horses, and ducks on a regular basis.
Finishing primary school in Wairoa, he attended Te Aute College in the Hawke's Bay from 1987 to 91, finishing with a B-bursary with art as his main subject. Te Aute art teacher Mark Dashper took a group of his final year students to visit Waiariki Polytechnic in Rotorua.
Walking through the corridors of the polytechnic lined with carvings and art impressed young Todd. Up until this point, the only carving taught was a little bone carving at Te Aute College. From a busload of students, Todd and a friend were only two of the group to enrol and start a four-year course.
When introduced to a mallet and chisel and a piece of wood, he immediately felt a connection and his destiny was determined from this point on. Four years on, after achieving his diploma, Todd teamed up with his then carving tutor and mentor Roi Toia and they worked together for 17 years, producing their own brands of carving and eking out a subsistence level income; only dedication and a love for art kept Todd going.
The process
You might ask what the hell does this have to do with wood? Having spent an hour on the phone with Todd, I came away with knowledge that I had never considered as a bushman when producing raw wood for the market.
Sawmillers have a general understanding of breaking a log down into planks, but the understanding of what wood does when carving enters another stratosphere. Wood is a living, breathing product and is affected by moisture content, the breeze flowing through the workshop, which way the grain is running, and having one side of the carving drying quicker as you remove wood from that area.
There's a need to carve out the back of the carving to balance moisture levels and prevent cracking and thus destroying hours of hard work. During the hundreds of hours of work that goes into each work of art, when finishing at the end of every night, the piece is wrapped in plastic to stop it from drying out too quickly and—a carver's worst nightmare—stopping the wood from cracking.
Before a carving can be started, there's the artwork sketch and working out what you going to carve and what type of timber will be suitable for that particular carving. The choice is not endless but important—New Zealand timbers such as kauri, totara, Black maire, matai, and rimu—and to have a reliable source is another hurdle to overcome.
Steeped in history
Todd's latest work 'Te Hekenga Roa' was completed in kauri with an amazing history to the wood. The recycled kauri was originally logged in the Coromandel in 1904. The timber was then shipped to Australia and used to make the original open-top fermenters for the Abbotsford Brewery in Melbourne.
In the mid-'80s, the kauri fermenters were replaced to make way for stainless steel. The timber sat in storage until 1999 and was dragged out of the shed to make more room for expansion.
A friend of Todd's worked there and realised the value and history behind the kauri and tendered for one of the fermenters and was successful. The timber was stripped of its lead-based paint and shipped back to New Zealand. Todd was lucky to be gifted a length of this kauri and it was his choice for his project 'Te Hekenga Roa'.
Of all the timber Todd has worked with over the years, this was the most perfect piece of kauri that he has ever worked on; the history of the wood itself makes this a special and significant part of his latest artwork. It's also fitting given what the artwork is about that it has its own personal journey, which continues and now adorns the wall of an art collector in Arkansas, US.
I have my own small piece of Todd's carving artwork—a red stag roaring horn carved with meaning from black maire. The maire was salvaged from the Waituhi block between Taumarunui and Tokaanu—an old native logging site overplanted with pine and road lined by my logging crew in the '90s.
Salvaged logs were removed to Taupo, portable milled, and pieces sent on to Todd. To me, it's priceless, with just three made, including one for Todd's father Bill, but all have different carving design relevant to the owner.
The buyer-collector of a Couper artwork will wherever possible get a breakdown of the history and cultural significance of the piece. With so many investing in forestry and waiting 25 years for your return, how many have thought of investing in a Todd Couper artwork? It's timeless and can only increase in value like all art.
Sadly, as with many artists, the returns on the hours spent creating beauty for others is not that lucrative, and it is only as time goes by that the investors gain the rewards of talent such as Todd Couper's. He can be commissioned to create an artwork of your choice and you will receive perfection created in New Zealand native timber.
Todd's destiny was to work with wood; he's an artist-craftsman of incredible talent with his work going to collectors all over the world. Although not a big user of our stunning native timbers, he does add more value per square centimetre than most others.   
Find new and used heavy machinery for sale in NZ
Keep up to date in the industry by signing up to Deals on Wheels' free newsletter or liking us on Facebook.