Product feature: Lokotrack ST2.3 mobile screen
---
Metso's latest mobile screen, the Lokotrack ST2.3, has hit our shores, with the first unit arriving in New Zealand in July 2020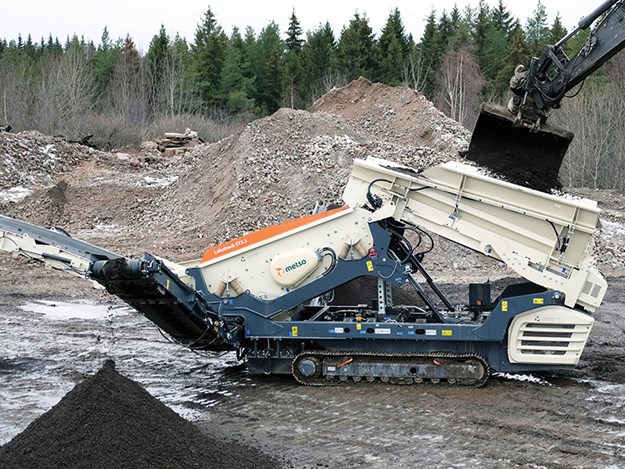 The new Lokotrack ST2.3 mobile multi-use screen is set to open up new business opportunities in screening. It's available from MIMICO, which is the sole New Zealand distributor of Metso equipment, parts, and service support.
Its distributor says the Lokotrack ST2.3 brings proven quality and operational reliability of Lokotrack track-mounted solutions to a completely new lighter-weight screening solution. Thanks to its compact and safety-driven design, the easy-to-use ST2.3 is an ideal solution for entrepreneurs looking to enter the screening industry.
"For businesses thinking of expanding their operations into aggregates production, the first logical step is often screening. They can be already working in earthmoving or agriculture applications and want to utilise their existing infrastructure to grow their business," says Garth Taylor, MIMICO's crushing and screening business manager.
Best-in-class performance and ease of use for screening operations
The Lokotrack ST2.3 is suitable for a wide range of applications from heavy-duty scalping to fine screening and recycling. It has a 1.5-metre (five-inch) wide screen with matching feeder and conveyor and aggressive stroke up to 13mm with 5G acceleration that's said to result in the best screening performance in its weight class. The ST2.3 is easy to set up and can be ready to screen in minutes. In most cases, it can be easily moved from one site to another using standard trailer.
The ST2.3 comes with the robust Lokotrack-grade design and is suitable for standalone and multistage applications such as topsoil, compost, demolition waste, river gravel, and blasted rock.
Best screening performance in its class
With the wide screen, the Lokotrack ST2.3 can perform exceptionally well across many and varied applications, its distributor says. To cater for this, the top deck of the Lokotrack ST2.3 can be configured with grizzly bars for heavy-duty scalping applications, punch plate for large apertur​​e sizing, grizzly fingers for sticky applications or demolition waste, and steel mesh for fine screening tasks.
"When just about any feed material can be fed into a screen, screening is accurate, and capacity high, what else is there to consider?" asks Garth.
What about fuel economy?
"The ST2.3 gets through only seven litres of diesel per hour, which is a similar amount to a normal diesel car and the quiet machine can operate up to three days on a single tank of fuel," he says.
Design and transport
The ST2.3's robust Lokotrack design is based on decades of experience at Metso.
"The ST2.3 comes with high-quality premium parts and components and is backed by MIMICO's nationwide network, which ensures availability of service support and spare parts," says Garth.
With compact size and hydraulic functions, the ST2.3 is all set for easy transport. A simple-to-use display, easy access maintenance, and standard parts makes the ST2.3 straightforward to own and operate. The Metso IC process control display shows all key information and adjustments.
The stepless adjustment of the belt feeder speed and the screen stroke of up to 13mm ensures that materials can be screened in tough conditions, while screen media remains clean even in high humidity environments.
Lokotrack ST2.3 mobile scalping screen technical specifications:
Screen size: 3000 x 1520 mm
Screening area: 4.6m2
Screening working angle: 13–23°
Decks: 2
Feed hopper: 5m³
Engine: CAT® 55kW (74hp)
Options for the Lokotrack ST2.3: 
Different screen media (grizzly, punch plate, finger grizzly, steel mesh)
Interchangeable meshes between decks
Extended feeder with grid for wheel loader
Radio remote control
Climate kits
Two-way split configuration
Lights
Hydraulic folding for feed hopper extensions
Metso metrics
For more information, visit mimico.co.nz
Find new and used heavy machinery equipment for sale NZ
Keep up to date in the industry by signing up to Deals on Wheels' free newsletter or liking us on Facebook.