Product feature: Komplet shredding and crushing
---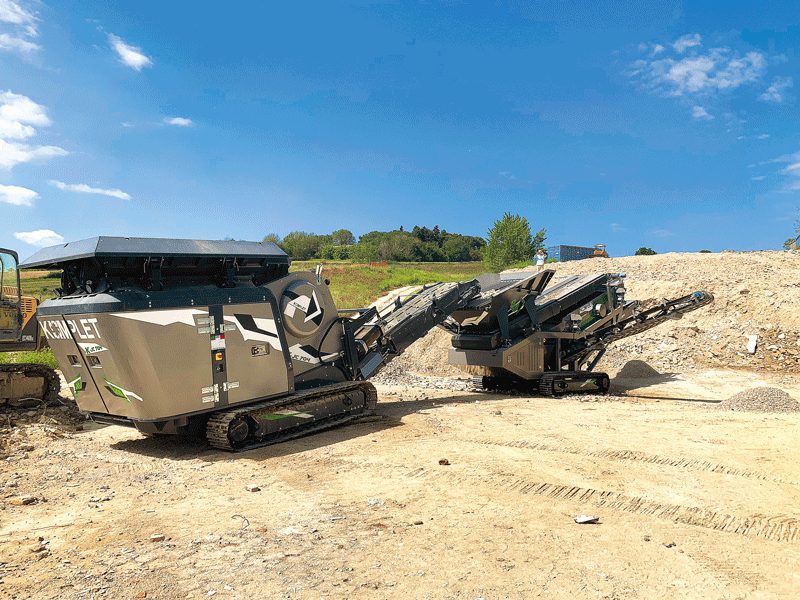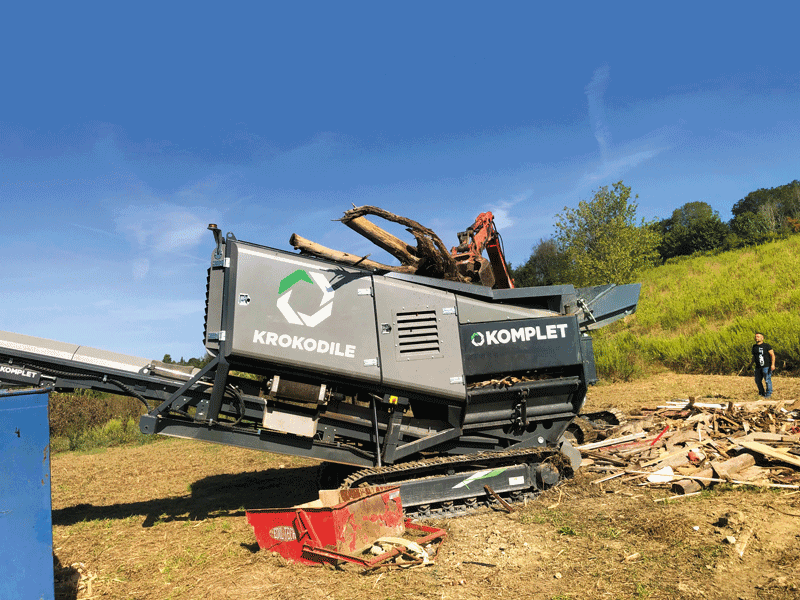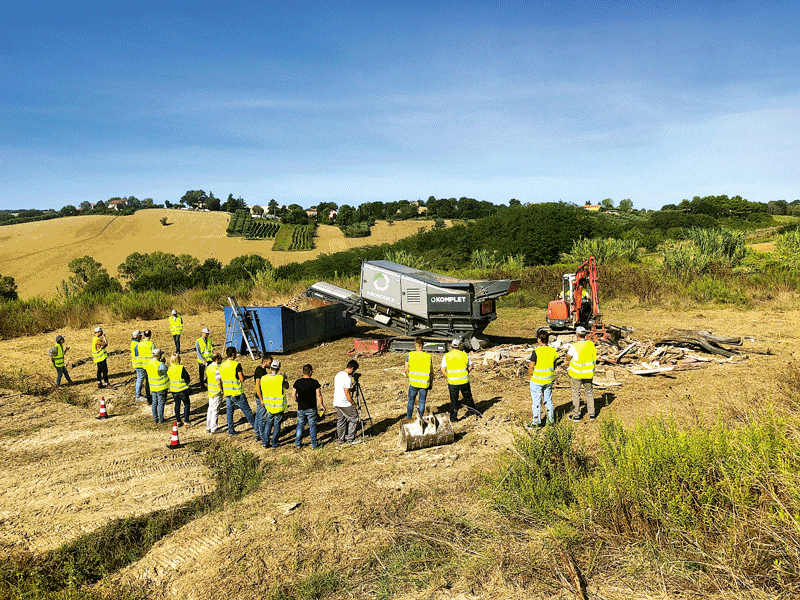 Deals on Wheels takes a quick look at the Komplet shredding and crushing equipment available in New Zealand
Andrew Tomkins from Sanland Equipment was standing in a small paddock in the countryside around San Marino, northeastern Italy, watching some Komplet machines working, when he met Franco.
Standing next to me, he says: "So you're from New Zealand? My old next-door​​ neighbour was from there. I wonder if you know him? John Kirwan. He has something to do with rugby."
"Franco was the design engineer of a new range of mobile jaw crushers for Komplet and had many years of experience, designing jaws for many of the OEMs around the globe," says Andrew.
According to Andrew, the Komplet crushers were a bit of a design challenge for Franco and they came about due to a unique challenge of the Italian geography and history.
"They suffer from earthquakes that flatten the old medieval houses. The problem is that the big machines from the normal OEM recyclers can't fit in the small streets," says Andrew.
The design challenge was to make small, light, transportable machines to recycle the demolition waste as close to site as possible, so they can be reused in the new buildings.
Komplet calls it an evolution similar to what's already happened with excavators and loaders: the ability to move to small sites and process small amounts of raw material and still do the work profitably.
"In New Zealand, the demolition waste here tends not to be bricks and ceramic tiles but reinforced concrete slab and timber framing. As the Komplet machines started to get a bit bigger, we took a bit more notice. Then as they got stronger in their design, we took a lot more notice," says Andrew.
"The quality is good, Isuzu engines, with mostly Eaton hydraulics."
Hence, Andrew was standing in a paddock near San Marino, looking at a small slow-speed shredder and a mobile crusher with an 800x500mm jaw.
He says the crusher has the same size jaw as a Komatsu BR350, but the Komplet machine has the advantage of easily fitting into a 40ft container for quick transportation and set-up.
The jaw weighs 18 tonnes, so Andrew says it's perfect for small contracts and cheap moves. 
"Able to be easily containerised, a move to a job in the South Island from the North would save many hundreds and a move to an island in the Pacific would be thousands cheaper," says Andrew.
"For a contractor being able to move to a small pile and still make money is a big thing. The range of jaws run from very small (480x250mm) up to the 800x500mm," he says.
"They showed me the slow speed shredder working in concrete with reinforcing bars and I was impressed. It can take large slabs by holding the piece into the shafts. It could deal with wood a lot better than a jaw crusher as well," says Andrew.
"Changing the concrete shaft cassette to the wood system meant it could deal with timber-framed demolition waste with ease."
The Komplet screening plant range is similarly small and transportable. The smallest (7'x3') Sanland has in stock transports on a curtainsider on a steel pallet and the largest one (10'x4') only weighs seven tonnes.
"We've already placed one of the screens into topsoil in Queenstown and I'm pretty sure the customer is happy. When I talk to him, he is. To be honest, we never hear from him; the screen just seems to keep running and making him money," says Andrew.
For more information, call 09 296 9488 or visit sanlandequipment.co.nz.
Find new and used heavy machinery equipment for sale NZ
Keep up to date in the industry by signing up to Deals on Wheels' free newsletter or liking us on Facebook.