Porter Press Extra: Heards Landscape Supplies
---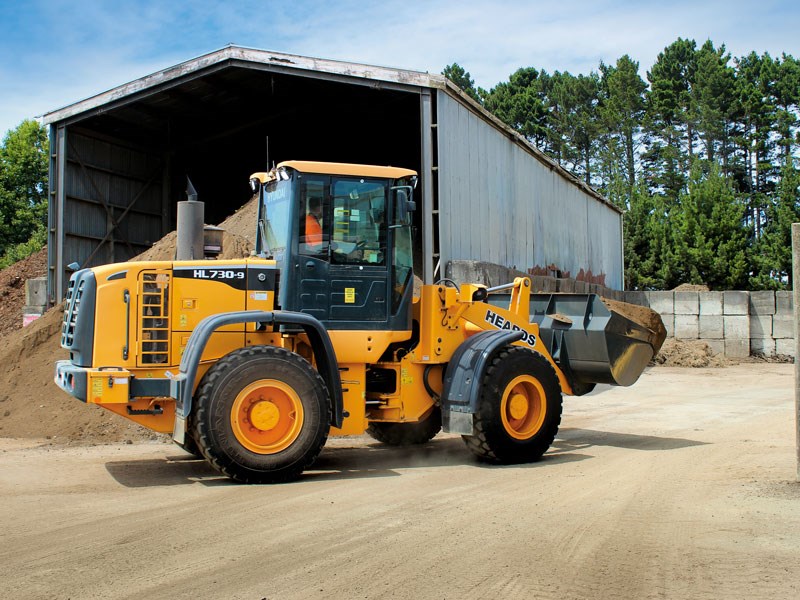 Heards wanted a nimble machine that was going to work well within the busy yard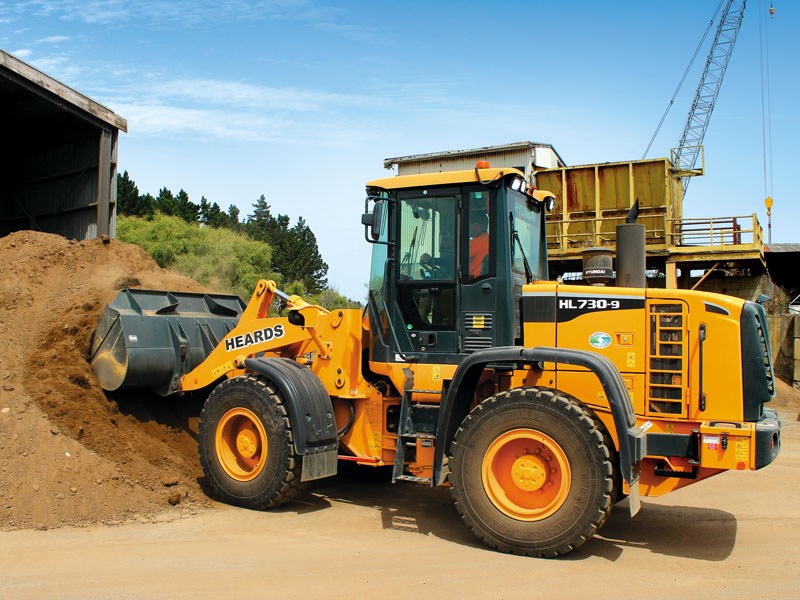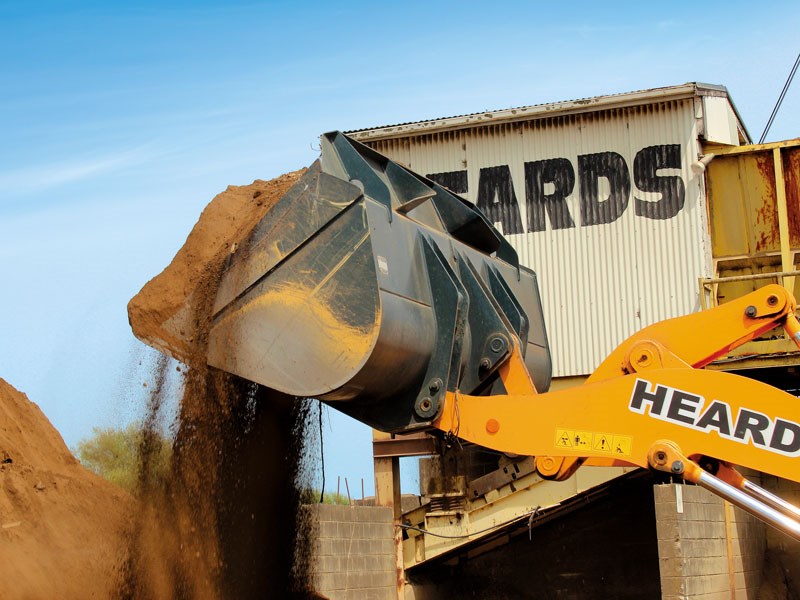 The HL730-9 has plenty of lift regardless of the landscaping product it is loading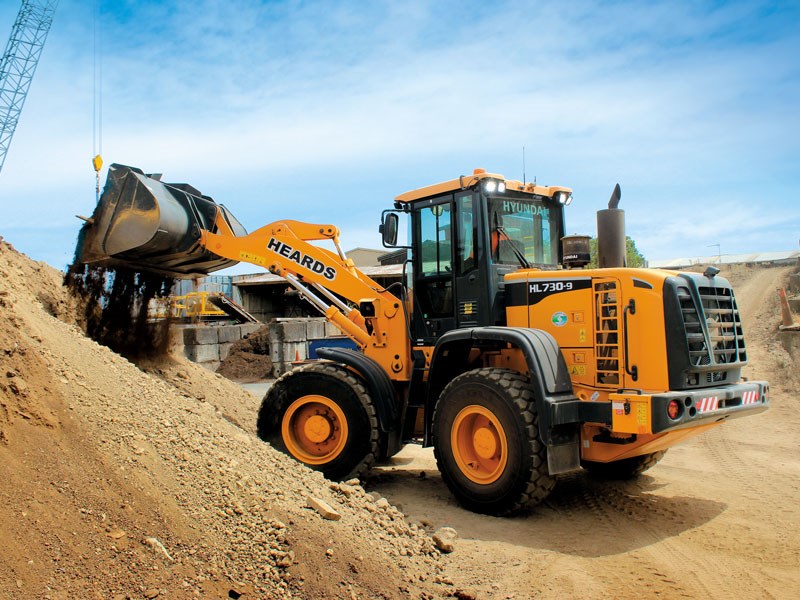 There's a new shade of yellow among the distinctive Heards Landscape Supplies tip trucks these days - in the form of a new Hyundai HL730-9 wheel loader
Heards Landscape Supplies' bright yellow colour scheme is a familiar sight around the South Auckland suburb of Papakura, and beyond. In fact, while the signage might have changed a bit over the years, the Heard family have been a part of the Papakura business community for over a century.
Four generations of the Heard family have been involved in the business, with Heard Landscape Supplies' formative precursor focusing on cartage services for the first few decades of the company's existence.
As the company evolved from transport towards material supply to the building trade along with earthmoving, the family firm moved to its current depot in Boundary Road, where it has been based since 1977. Thereafter, landscape products became the prime focus.
While George Heard might have established his first business with the indispensable help of Clydesdale horses and cart in the early 20th century, today the busy yard relies on different forms of horsepower.
With multiple commercial and residential clients on the books and an equally diverse array of product leaving the gate every day – soil, sand, stone, bark, mulch, ponga logs and sleepers to name a selection – company owner, Gary Edwards, says machine reliability is top of mind.
"We've utilised a single wheel loader as our frontline machine for some time, but we recognised a need for an extra loader to help get our trucks loaded and out the gate in a more efficient manner," he says.
"I have seen a lot of Hyundai machines around the place, so when we made the decision to purchase a new machine, Porter Equipment was one of the first outfits we spoke with. It's the way of the world that the Hyundai we bought came in as an extra machine, but because our older machine was simply that – older – it has ended up becoming the back-up for the Hyundai."
Gary says he wanted a nimble machine that worked well within the busy Heards yard. He and operator Rob Heard opted for a Hyundai HL730-9 wheel loader, which gives the team a 9.8-tonne operating weight and improved bucket capacity from the 2m bucket.
The entry-point for Hyundai's extensive 15 model wheel loader line-up still has plenty of grunt and ground speed, thanks to its 125hp (93kW) six-cylinder turbodiesel combined with a four-mode heavy-duty automatic transmission (offering the operator easily selectable transition between light, general and heavy loading, in addition to manual ratio selection).
Similarly, the loader's drive system also provides for three operation modes – Power, Standard and Economy – depending upon the task and load weight at hand. The Hyundai HL730-9 will work to protect its transmission at low temperatures, just as the hydraulic cooling fan regulates fan speed based on constant monitoring of transmission oil and engine coolant temperatures. The fan can even be reverse-cycled to blow debris out of the coolers.
Gary reckons that along with proven reliability, the making of a good machine is how comfortable it is for the operator, especially when the yard is busy, and the pace is relentless.
"We're open six days a week and things can be absolutely flat out here; there are days when we could easily use three loaders on-site, let alone two. At the end of the day, Rob and the guys can end up spending a lot of time in the machine cab, so it needs to be a comfortable place to work.
"Hyundai's air conditioning and heating system is very good from what I've experienced. It means we can remain productive during busy spells regardless of what the weather's doing outside."
Hyundai's 'dash 9' series cab design also features more space than ever before, better driver ergonomics in terms of seat adjustability and control placement, and wide curved windscreens offering up 17% more glass area than the machine's predecessor.
Heards' Hyundai HL730-9 has recently received its 500-hour service, which Porter Equipment organised to be completed on-site. Gary says the back-up support that new machines get from Porter Equipment make purchasing new, rather than used, a no-brainer for him.
"Yeah, it would have been easy to go out and buy a second-hand machine that was newer than our other loader. But looking at the cost of ownership over time, it's good to have that mechanical back-up and warranty that a brand-new machines gives you.
"The thing about Hyundai too, is that there are plenty of them out there, so parts availability just isn't an issue. Porters has a depot in South Auckland, so in an emergency we would be covered with a quick response. But the Hyundai seems very consistent in its performance; it does what we expect it to do day in, day out."
Over a century on from its formation, it appears this family enterprise has proven as indelible as the aggregates they supply. And Heards Landscape Supplies' Hyundai wheel loader will be there with them for the long run.
Keep up to date in the industry by signing up to Deals on Wheels' free newsletter or liking us on Facebook.