Cover story: Portafill screening and crushing
---
Deals on Wheels headed to the lower North Island to visit a contractor who has added a strategic piece of equipment to their fleet
Having the strategy right will ensure the numbers pay off, and in the case of Masterton-based Croskery Contracting, a decision to reduce the hire of contract crushing plant and purchase their own equipment has helped flatten cash flow troughs while also freeing up valuable yard space.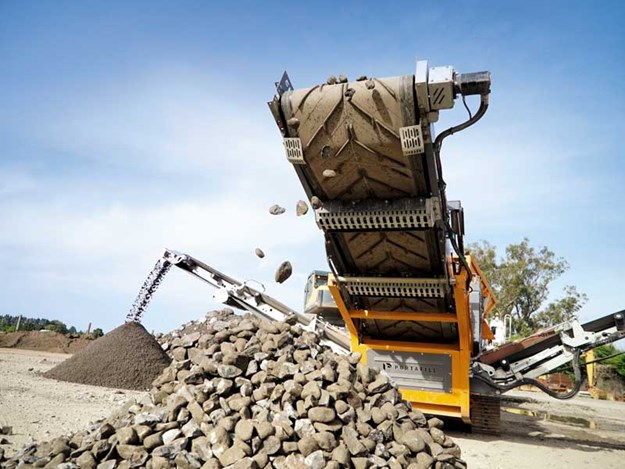 Hiring an external contractor in to crush product is usually only cost-effective when bulk quantities are involved and this often means transportation of a large amount of raw material into a holding yard prior to crushing, along with a hefty hire bill to foot on the following month.
And unless the contractor is super organised, invariably, this means a rush to stockpile the yard with raw product prior to the arrival of the crushing plant.
Sometimes, it may even involve putting other paying jobs on hold and putting on additional trucks to cart the minimum amount required to make the hire of the equipment worthwhile.
Having done all that, the proud owner of the newly crushed aggregate can be assured all the effort has added value to what they originally started with, although, the usage options for the product can be somewhat limited, especially if the owner is a small- to medium-sized contractor.
This is where one more step in the process can provide significant opportunities, such as Croskery Contracting's mobile crushing and screening combination.
Owning outright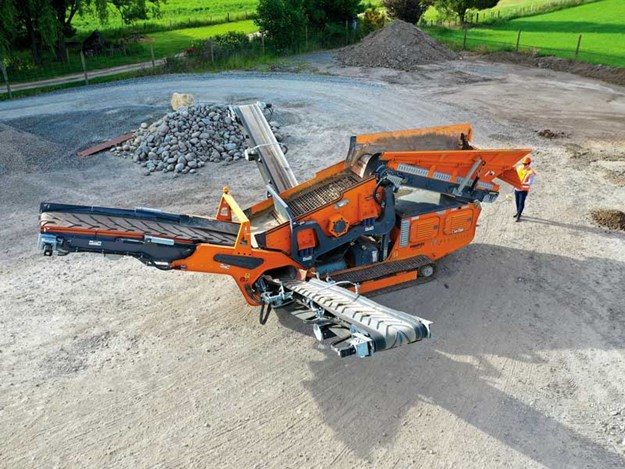 So, while purchasing screening and crushing equipment outright can sometimes involve a bit of hand-wringing, once purchased, it can have a financial benefit such as giving the plant owner one fixed payment amount each month, thereby significantly reducing those cash flow troughs associated with hiring in contract crushers as mentioned a little earlier. There's a lot to be said for that, especially in the contracting game.
Going hand-in-hand with owning the equipment outright is the ability to tailor crushing work for when things are quiet in other areas of the business and reducing reliance on outside suppliers and the hire bills they bring.
The savvy contractor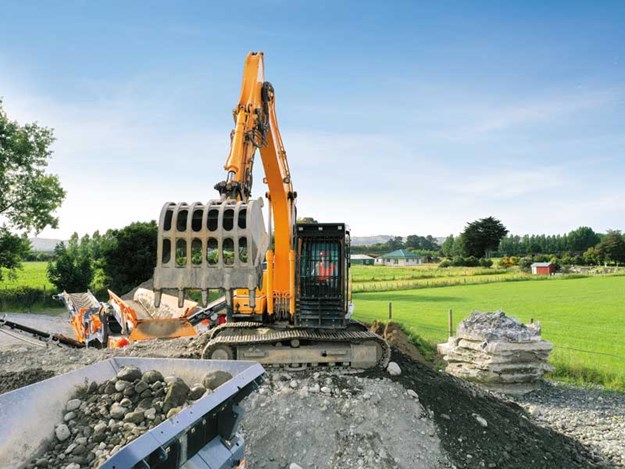 So, what can a savvy contractor do if they are considering tightening up calling in external help by going down the crushing equipment purchasing path?
Well, according to Bert Hart of Equip2—mobile screening and crushing plant suppliers—they are very well placed to field those questions.
"In the case of the equipment we've got here, Croskery's had pretty much everything together, but they were just missing one piece of the puzzle—the final part I guess you could say."
As Bert tells it, Croskery Contracting had an existing Portafill MR-5 mobile screening plant purchased a couple of years back from Equip2 and saw an opportunity to extend the scope of their business with the addition of a Portafill MJ-9 mobile crushing plant.
Adding value by screening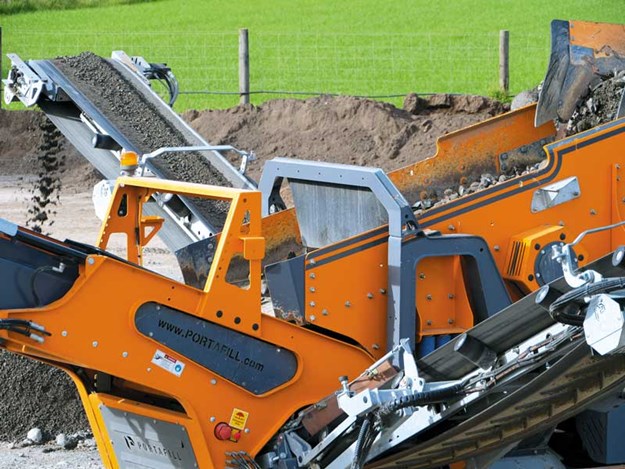 In a region where river rock can be purchased in some places fairly economically from consent holders, it makes sense that a forward-thinking contractor would choose to put one more piece of equipment in place to quickly make three quality products at once in a yard situation, and the combination of the compact crusher and screen set-up appears to be well-suited to the yard-based environment.
"The combination has enabled the contractor, at a fairly cost-effective price, produce a number of different products that can be used in a number of different applications," says Bert.
Ease of use
What must be ideal especially on yard-based production sites such as the one we visited, is the ability to quickly move the crushing and screening plants into position, produce material needed, and put the plant away until required again.
The idea that massive stockpiles are required is made redundant when the urban quarrying school of thinking is all about crushing what has been used to keep smaller stockpiles topped up and ready for the next job.
Bert says the fast processing time of the Portafill equipment coupled with their reliability means stockpiles can be replenished quickly, and this allows valuable yard space to be utilised more efficiently.
Keeping things local
"The owner of this plant (Croskery Contracting) uses all the material they produce with these Portafill crushing and screening plants in-house for their own local jobs ," says Bert.
"By doing this, I would say they have an advantage over competitors who have to bring material into the local area from further away," says Bert.
Other applications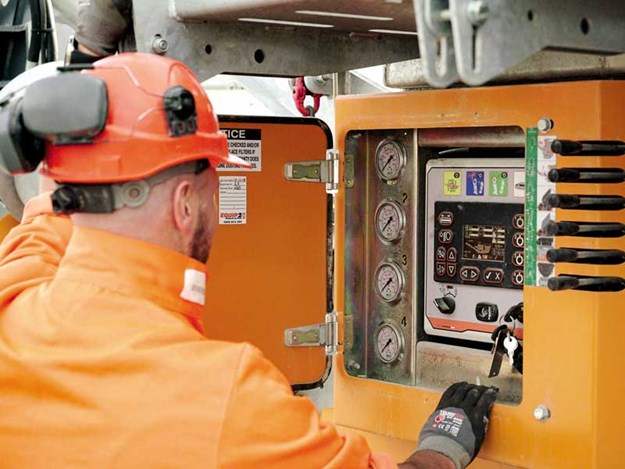 Croskery Contracting owner Nigel Croskery says one of the advantage of two separate plants is the ability to take them to separate jobs if necessary.
"We do a lot of soil and also sand, which does not need the crusher," he says. "With jobs like this we can just use the screening plant, either in the yard or out on site either for ourselves or customers," he says.
The team at Equip2 say the Portafill range of machinery can be used in numerous applications.
"That is the advantage with plants such are these Portafill machines," says Bert. "They are compact, adaptable, and can be economically transported without the additional cost of pilot vehicles. They can be set up and running within minutes of arriving onsite.
"The scope of their use is only limited by the imagination of the owner."
For more information, visit equip2.co.nz.
Watch Portafill screening and crushing equipment in action
Find more screening and crushing machinery for sale in NZ
Keep up to date in the industry by signing up to Deals on Wheels' free newsletter or liking us on Facebook.