Product feature: Attach2
---
A right attitude along with the right gear from Attach 2 has helped Hawke's Bay-based Galbraith Earthmovers go from strength to strength
High-quality workmanship, a great team, and good gear has seen Galbraith Earthmovers grow from a sole operator to a permanent crew of 13 and five subcontractors in two short years.
The Hawke's Bay company was set up by Steve and Kelly-Anne Galbraith when a change in circumstances provided the impetus to do their own thing. Steve has been working in the industry for many years.
He's also proven his abilities as an excavator operator and in project planning by winning the National Excavator Operator Competition for two years running in 2016 and 2017.
Not long before defending his title, Steve and Kelly-Anne took the plunge and ventured out into business on their own. They set up Galbraith Earthmovers, with Steve leading on the project front and Kelly-Anne managing the administrative side of things.
It's very much a partnership, each relying on each other's strengths and skills.
"I'd never worked in the industry prior to us setting up in business but having been with Steve for 15 years, I was very familiar with the ins and outs of contracting," she says.
"It's great to be part of it all, and it's nice to be supportive of Steve – it really is a team effort. We have a fantastic crew of guys, and have a few family members on the team too, and we all work really well together," Kelly-Anne says.
Steve agrees: "Our operators are all very experienced and do a quality job. Our clients have been very complimentary about the crew, which is great." ​​ 
The majority of their work is forestry related, where they build access roads, hauler pads, and skid sites. However, they also tackle farm work—things such as shed foundations, drainage, dams, and ponds—and also do subdivision work in and around Napier, Hastings, and Havelock North.
Currently, their reach extends from Wairoa in the north to Waipukurau and Porangahau in southern Hawke's Bay, from the mountains to the sea. Helping Steve and the team do a quality job is the gear they run. With the exception of just a few machines, everything is bought new.
"We keep all our gear in warranty," says Steve. They currently are running excavators equipped with a range of attachments, all from Attach2.
"We have a fair bit of Attach2 gear now, mainly tilt buckets but also grab buckets for slash work, because you can close them, and rippers for stumping. We also have a tilting hitch going on to our latest machines."
The A2 Twin Ram Hitch is one of Galbraith Earthmovers' latest additions to their fleet on their newest excavator. Built off of the A2Lock coupler base, the Twin Ram also has 90-degree of tilt range that Steve finds beneficial while enabling faster changes through the day.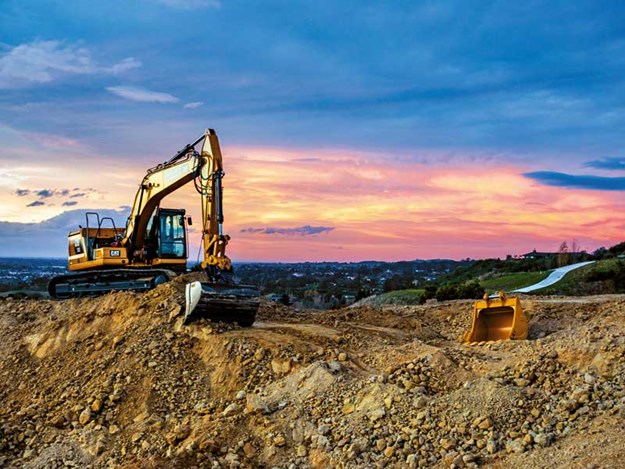 "Attach2 gear is really nice and strong," says Steve. "The buckets have thick steel; we've had no breakages and nothing goes wrong.
"We've noticed an improvement with the latest buckets, too. The Mark 3 buckets have more power and we've found the material comes out really easily. When you're sitting there loading 100 truckloads a day, the faster it happens the better."
It may be early days for Galbraith Earthmovers, but things are off to a tremendous start. With their attitude and approach to business, you can expect to see them continue to go from strength to strength.
For more details, visit attach2.co.nz.
Find more attachments for sale in NZ
Keep up to date in the industry by signing up to Deals on Wheels' free newsletter or liking us on Facebook.