Product feature: Astra off-highway dumpers
---
AdvanceQuip NZ is the NZ Distributor for Case New Holland Industrial (CNHI) products, including Case Construction Machinery and, since 2018, the Astra off-highway range of dump trucks
Astra produced its first heavy-duty dump truck in 1956 in Northern Italy and in 1986 was purchased by the CNH Truck brand Iveco.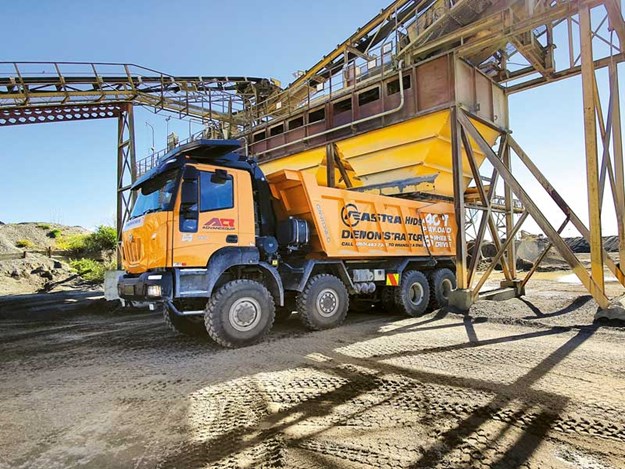 Today, the manufacturer says, it has morphed into a serious player in the global off-highway truck market and while the models look like they share more on-road DNA than a rigid or ADT, it becomes obvious when you scratch under the surface that the Astra is a true heavy-duty off-roader.
While sharing some core components with Iveco trucks (Cursor 13 Engine, ZF AS-Tronic and a modified Trakker cab), that is where it ends. The chassis has been designed from the ground up with a torsional strength of between 200kNm on the 2.5-metre wide HD9 and 300kNm— around double that of a standard road truck—on the 2.9-metre wide HHD9 models.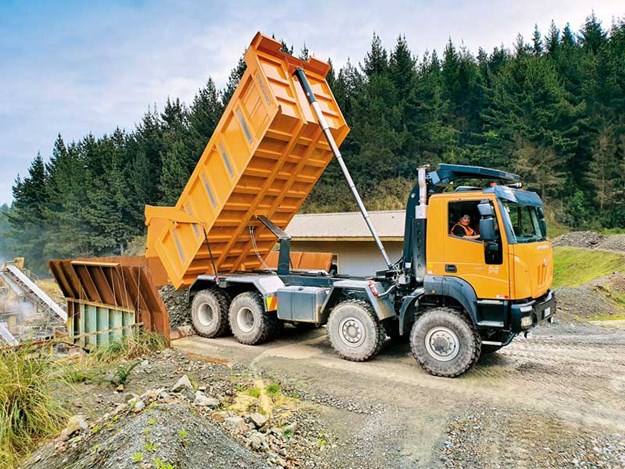 Other significant components are the Steyr 2700 dual range transfer case and Kessler hub reduction axles. A ZF Hydraulic Intarder and Iveco Turbo Brake combination producing up to 850kW of braking force are employed to slow the package down.
Options are many with either 2.5-metre wide (HD9) or 2.9-metre wide (HHD9) in 6x6 or 8x6, 16 cubic metres to 24 cubic metres Cantoni tipper bodies or cab/chassis, Allison 4700 Auto, chassis-mounted Defender ROPS, and more.
AdvanceQuip's first sale was to Isaac's quarry at McLeans Island in Christchurch, which went exceptionally well and stacked up with ease against their ADTs.
Interestingly, the second unit sold—on the water now—was a Euro 5 6x6 cab/chassis, which will be a heavy haulage unit in the South Island. The third unit was an extra-long Euro 3 version for off-highway logging activities in the Gisborne area.
A demo 8x6 with tipper unit has been working its way south and has accumulated nearly 30 demonstrations to date with amazing feedback, mostly where customers thought it would be interesting to look at but had no idea how well it would handle the conditions.
Some of the benefits the manufacturer says are lower capital cost, lower service costs versus Rigids and ADTs, fuel burn is significantly less, capacity is in many cases higher, cycle times quicker, and operator comfort considerably better, all of which makes for a pretty compelling proposition.
AdvanceQuip says they see the Astra growing in stature in New Zealand to become a staple unit for mines, quarries, logging, heavy construction, heavy haulage, and more.
For more information, visit advancequip.co.nz or call 0800 483 739.
Find more off-road trucks for sale in NZ
Keep up to date in the industry by signing up to Deals on Wheels' free newsletter or liking us on Facebook.