Business feature: BOA Hydraulics
---
BOA Hydraulics' innovative approach to hydraulic fittings, hoses, and hydraulic hose repair is proving to be a game changer for contractors
When it comes to self-managed, on-site hydraulic hoses repair and maintenance, Auckland-based BOA Hydraulics has been leading the way and its latest patent-pending innovation continues the company's goal of reducing cost and downtime.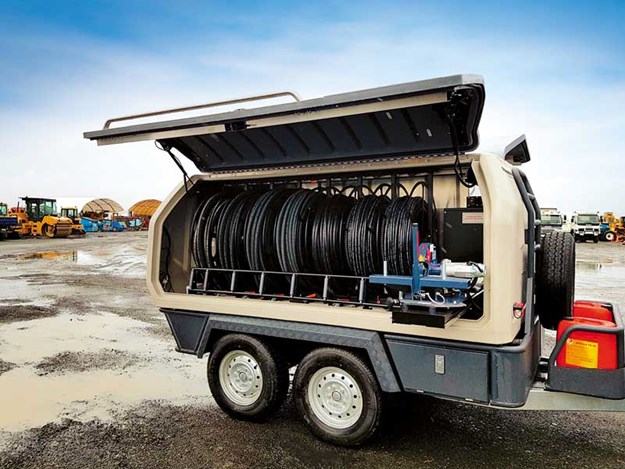 Since 2006, brothers Simon and Greg Boakes, BOA founders, have had an ear out in the civil and forestry industries.
"We've heard the frustrations with wasted time around the repair and maintenance of hydraulic hoses," says Simon Boakes, CEO at BOA.
"For the past five years, we've offered an alternative, which allows contractors the ability to repair and maintain their own hydraulic hoses on-site, using cutting and crimping machines combined with quality Yokohama hose and fittings in a workshop or container set-up."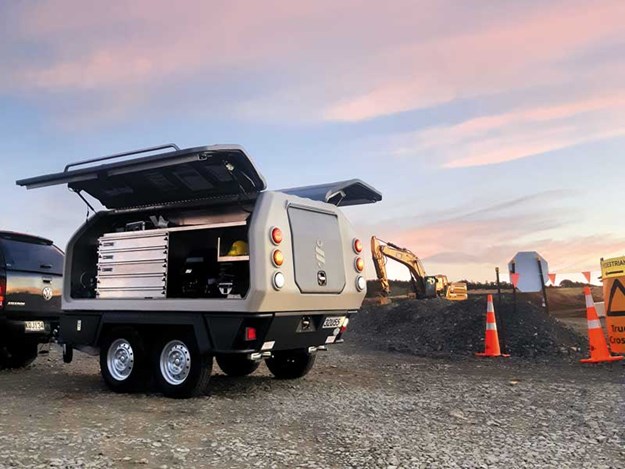 Not content with only offering two set-up options, the company now introduces a mobile facility, which houses the German-made precision crimping and cutting machinery in a trailer or ute-based unit.
"The BOApod is a turnkey offering that is available as a rental option, meaning there is no large upfront capital cost and the cost can be expensed as opex," says Simon. "This allows contractors to keep their machines going without a burden to the bottom line."
The BOApod's tough and robust construction is built for off-road conditions. A lightweight high-density polyethylene molded body and aluminum internals, along with European torsion suspension and braking system on the trailer, ensures customers can rely on the BOApod regardless of where it's towed.
The BOApod includes a motorised hose system, low voltage machinery, lockable compartments, floodlights for night work, and all work surfaces are designed to be at an ideal safe ergonomic height.
In all this development, BOA has not forgotten about the environment, so they have equipped the BOApod with ample storage and a safe stow bin for old hose and fittings, a design consideration implemented in line with BOA's own zero-waste goals.
"We believe there is a better way to repair and maintain your hydraulic hoses," says Simon. "It's not too late to rethink and restart."
For more information, visit boa.co.nz or 0800 202 020.
Find construction machinery for sale in NZ
Keep up to date in the industry by signing up to Deals on Wheels' free newsletter or liking us on Facebook.