One hundred-year plan
---
Deals on Wheels columnist Patrick Cox discusses the downturn in log prices in NZ that's affecting contractors across the country
Once again, as the days lead up to Christmas, the logging industry is suffering another dramatic downturn in log prices, affecting a large number of contractors across the country.
As I see it, now is a good time to be thinking further ahead than planting radiata pines for harvesting to achieve carbon neutrality. The reality is that as long as we continue to restrict our overseas markets to just a few and our local sawmills have to pay export prices for their logs, our local industries will continue to suffer.
The Northland Regional Council (NDC) is facing something like an $800k loss, after investing in Resource Enterprises Ltd (REL) sawmilling operation at Marsden Point, with the NDC hoping to help stimulate the Northland economy following the Global Financial Crisis.
To be fair, the idea showed merit as REL had markets in Saudi Arabia and India for milled slab wood and squares, similar to Pan Pac's long-established market to Japan set up in the '70s.
However, as export prices soared, REL had to pay more for logs and consequently, their margins started to fall through the floor. Struggling to make ends meet, they failed to make payments to NRC and ceased trading in 2017.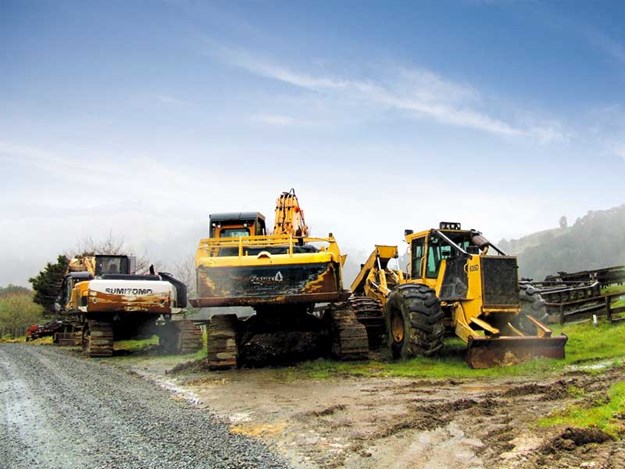 The problem with this strategy, as I see it, is once again, we have set ourselves up to fail by relying on overseas markets. Too many New Zealand sawmills are failing because their log buy price is dictated by export prices.
The NDC would have been better off buying or developing a forest of their own to supply to the REL mill at Marsden Point. Their own due diligence should have exposed the dangers of such a restricted market and historical log prices have seen these major slumps before.
The effect of New Zealand sawmills paying export prices for their logs increases the cost of housing with the flow-on seeing New Zealand people being held to ransom by overseas log buyers.
Creating a domestic market would seem the prudent thing to do and protecting mill logs prices by sawmillers investing in their own forestry blocks seems a no-brainer to me.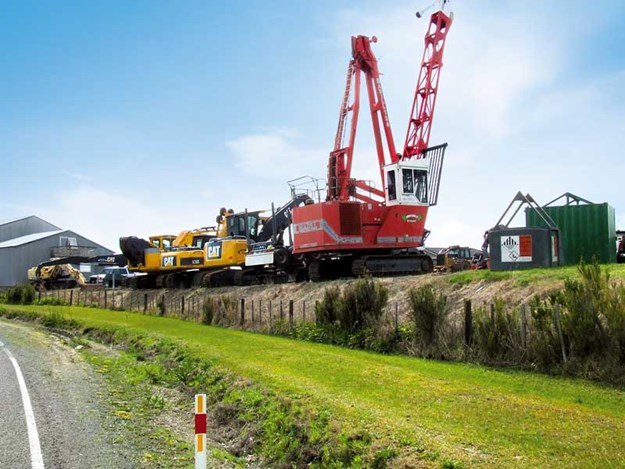 Hence, the 100-year plan needs to be developed. The 30-year billion tree programme is a waste of time (two years have already passed). With 90% of New Zealand plantations already planted in radiata pines, this is a case of historically repeating our mistakes.
The resulting spread of wilding pines and the cost of control is already a problem. Sustainably managed forests with selective logging should be the logging style put in place with a target of achieving this over the next 100 years. This type of logging will forever protect our forest canopy and environment, as well as protecting our water ways and run-off from forest slash onto our farms, seas and lakes.
The emphasis should be looking at planting alternative logging species. There are already those that are looking at sustainably logging farm totara. If managed properly, totara is a durable timber that can be used externally and internally for building.
The need to inject poisons to make it durable is removed. I noticed a backyard garden recently where someone had used treated pine for garden beds. Do they not realise that arsenic leaches out into the ground that you then plant your vegetables in.
There are other native species that could also be planted with the intent that in a 100 years, they could be selectively logged for domestic use. The New Zealand government would have to seriously look at our laws governing the logging of our native species; as long as all national parks are protected, there should not be a problem with altering the laws to suit.
Douglas Fir grows well in New Zealand, but since the total logging of this species is in Kaingaroa, the failure to replant another quality building timber is detrimental to the logging industry.
One option is to thin Douglas Fir at 25 years and leave the balance for another 25 years before logging. After the first thinning, self-seeding trees will grow, replacing those that have been logged and doing this will equal the total volume of the original number of trees at planting.
Macrocarpa, the poor man's kauri, is easy to grow and does not require treating. It's an exceptional timber for building and furniture; it's easy to dry and makes excellent firewood.
Although it can be prone to infestation, with sometimes a low sawn timber recovery rate as low as 33%, proper growing techniques can help negate this issue. With careful forest management and selective logging practice, Macrocarpa could be an excellent cash crop for the local market.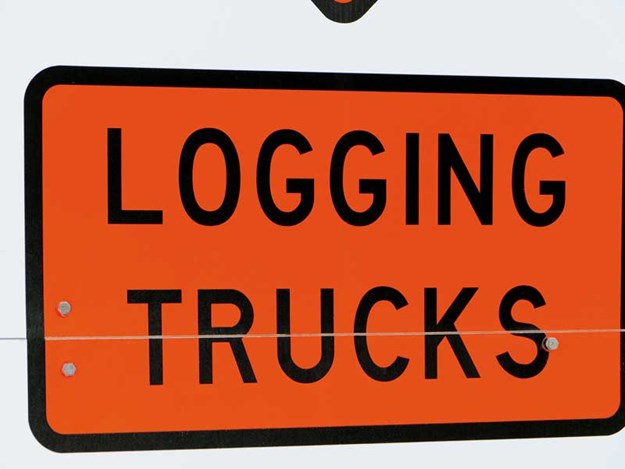 There are 6.4 million hectares of native forest in New Zealand and 5.2 million hectares or 24% of our total land area is protected land. The other 1.2 million hectares is privately owned; about one-third of this suitable for sustainably selective logging with species available being red beech, silver beech, tawa, rimu, and totara.
The Ministry of Primary Industries needs to educate the domestic market that these species are ok to use if selectively logged. Silver and red beech's produce excellent timber, with exceptional colour that makes good furniture and joinery. However, it has one large drawback—it's is hard to dry because of its cell structure, and I think this was why so much was left behind when native logging was at its peak.
There are a number of other species that could be planted: Californian Redwood, Tasmanian Blackwood, and different species of eucalypts. Fifty-year-old eucalypts make excellent flooring and furniture timber, although, its biggest problem is that it's not the easiest of timber to mill; the list is endless and we need to plant what suits New Zealand and potential overseas markets.
The New Zealand industry needs this 100-year plan to protect its local market, maintain lower prices, and be more diverse than just relying on Radiata Pine, "the weed of the forest".
Local councils and regional councils need to invest spare capital into forestry to supply local mills, which will help protect their ratepayers against overseas buyers driving our log prices up.
I reckon US President Donald Trump is on the right track when making sure that we're not locked so tightly into China that they dictate what happens to our economy.
Find forestry machinery for sale in NZ
Keep up to date in the industry by signing up to Deals on Wheels' free newsletter or liking us on Facebook.