Product feature: Attach2 All in One Bucket
---
The All in One bucket, designed specifically for smaller excavators, helps to get the job done faster
New Zealand operators demand a lot from their excavators and expect them to be as versatile as the jobs they need to complete day to day. The All in One is designed to get those jobs completed faster.
Attach2's All in One Bucket is designed specifically for smaller excavators to reduce attachment changes with its grab ability while maintaining familiar general-purpose bucket geometry.
It was devised by Attach2 in New Zealand to make small excavators (especially in the one- to 10-tonne range) capable of digging and grabbing, without any loss of functionality that may come from specific attachments.
Its maker says the attachment will enable operators to be more productive. This is because they won't need to change attachments to complete jobs requiring digging, grabbing and other fine earthmoving operations as they will have all these functions in one bucket.
Attach2 has been working on the attachment for several years after hearing from clients and stakeholders about the need for a bucket with full digging capability as well as a useful grab function.
No other attachment on the market was seen to fulfil these roles—Attach2's own Multi Grab Bucket was more specifically a grab rather than a multi-function digging bucket.
The first All in One Bucket was designed and prototyped in 2015 and thoroughly tested on a small hire machine as a way of determining usability, robustness and operator feedback from a variety of situations it could be subjected to.
More prototypes were later produced for different machine sizes as part of a limited release to key clients to test the bucket to its full potential. Now in 2019, this product has been fully fleshed out and Attach2 is proud to have released this bucket to the market, confident in its tried and tested design.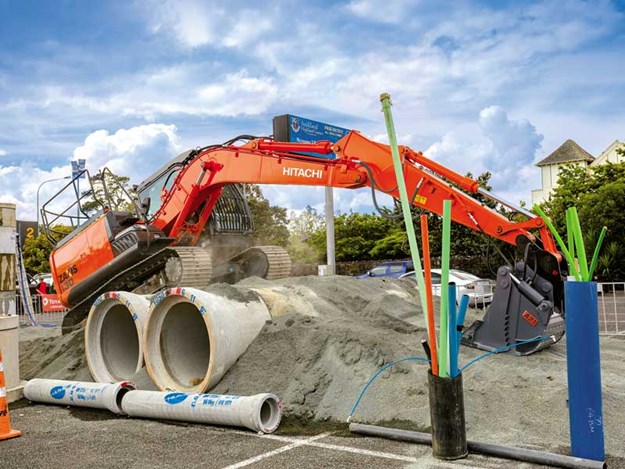 JPS Earthmoving owner James Sokalski, who had one of the first prototypes, has described it as "an amazing bucket that's very versatile and innovative for an excavator".
"I'm keen on getting the official version for some of my other diggers to use." The All in One Bucket is available for excavators as small as one tonne or as large as 22 tonnes.
For more information, visit attach2.co.nz
Keep up to date in the industry by signing up to Deals on Wheels' free newsletter or liking us on Facebook.