Business feature: Rosco Contractors
---
For Reefton-based Rosco Contractors, adding three Kobelco excavators to their fleet was an easy choice. Deals on Wheels finds out more.
Located roughly midway between Westport and Greymouth, inland from the coast, is the deceptively sleepy-looking South Island hamlet of Reefton, famed for its mining heritage both in gold and coal.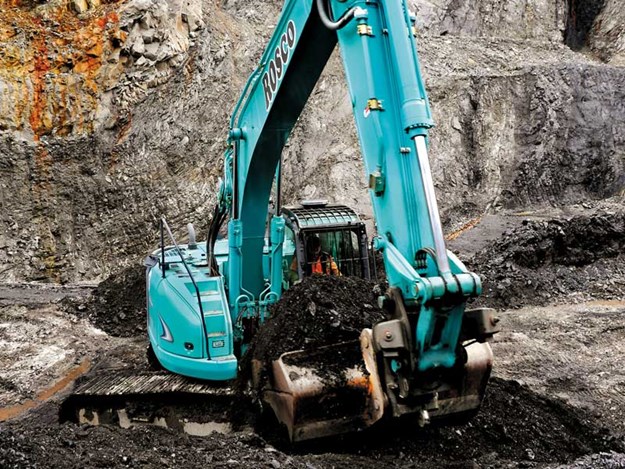 With a population of around 1000, the area has seen boom and bust times, the most recent being the exit in 2015 of state-owned Solid Energy from coal mining in New Zealand.
While this no doubt had an impact in the area, other businesses stepped into the void left by the government-owned entity and took up the left-behind mining consents. One such company that capitalised on this was long-established family-run business Rosco Contractors Limited.
The beginnings
Local identity and owner Ross Moore, or Rosco as he's more widely known, has built an enviable-sized operation of more than 100 staff and some 130 pieces of machinery since establishing in 1995 after first getting involved in mining in 1978.
Not a bad achievement for a fellow who started out life as a joiner in the mid-1970s one would say.
While the company first started in rural and general contracting, it was supplying support services to mining companies that really gave the company the momentum to get where it is today, which, as we speak, also includes four coal mines, a helicopter company, and various other endeavours.
"We're succeeding in this game because we aren't top heavy with people on huge salaries who don't produce anything," Ross says.
"I used to go into meetings in Christchurch with these big mining companies and there were people walking around all over the place. Darned if I knew what they did, but the fancy coffee machine with all the different blends gave me a pretty good idea," he says.
Kobelco excavators
This simple understanding of how the unnecessary waste of money can stifle a business could be the reasoning behind Rosco's shift to the green-coloured brand of Kobelco—a move away from an existing long-term supplier.
"I've had Kobelco machines before and found them good until the model changed a few years back, and they didn't really suit our operation," he says.
With the purchase of three 20-tonne class Kobelcos over the last short while (the oldest has just clocked more than 2000 hours), Rosco Contractors are back dipping their toes in the water to see how the latest Kobelco models suit the rugged West Coast work conditions.
Strong purchase reasons can often form around the service a company provides to buyers of their equipment and it's quick to pick up that Ross doesn't entertain any slouches.
One such reason could be the reduced fuel burn provided by the latest Kobelco models, with the manufacturer saying they have achieved a 15% decrease in fuel consumption with the SK235SR-2 operating in H-Mode (heavy-duty) when compared to the previous model. With fuel continuing to escalate in price, this alone must be a big consideration for cost-conscious buyers.
Up close and personal
Hoping to get a better understanding of the equipment in a working environment, we hitched a ride up the side of a steep hill and down into an opencast mine to take a look at the 118kW (158hp) SK235SRLC-2 (SR = short radius and LC = long carriage) excavator.
The machine has only reached something like 200 hours of work, so understandably, operator Lew Chandler still has a few machine idiosyncrasies to become accustomed to.
"To be honest mate, I'm still getting to grips with the machine," he says in a no-nonsense way that makes me feel Mimico's Kobleco sales rep will be interrogated intensely to ensure everything on the new machine meets Lew's high standards.
"I like the short radius, as we're frequently working alongside vertical walls stripping overburden and prepping roading for the haul trucks," he says.
With a maximum digging height of 11,210mm and digging reach of 9850mm, the SK235SRLC-2 can be a formidable piece of equipment in the right hands, and equipped with a Calibre heavy-duty tilt-hitch, the excavator can work while keeping within a tight footprint and out of the way of passing haul trucks.
Should Lew need to, he can dig, swing, and load out within a working space of just four metres, so as he mentioned earlier, ideal when working alongside those vertical walls.
Comfortable workspace
The West Coast especially is renowned for its weather, which I am told in Reefton's inland location can feel especially hot and still during summer, although, on the day of our visit, snow from a big dump a couple of weeks earlier was still sitting a few hundred feet higher than where we were standing.
Tucked up from the elements, operators can work comfortably in a cab that is 45mm wider and 180mm longer than previous models. Kobelco says that in-cab noise is reduced by four decibels in this latest machine, while large panes of reinforced green glass meet European standards, the manufacturers say.
Cleverly designed 'rise-up' wipers help keep the windscreen clean on wet days or when working in the clouds, as is frequently the case in this particular mine. Another nice touch is the recessed step providing safe entry and exit from the cab for operators.
The iNDr Revolution
One other reason Rosco Contractors decided to purchase their Kobelcos could also be due to what the manufacturer calls 'The iNDr Revolution'. Essentially, this patented system contains the engine and pumps within a self-contained 'tunnel' and helps keep dust and other particles from the engine compartment while allowing a controlled flow of air to pass through the tunnel.
Maintenance-wise, only one large screen filter needs removing and can be easily removed and cleaned if seen to be dirty during daily pre-start inspections. The enclosed INDr system also significantly reduces engine noise, with the noise level five decibels below the Japanese government's requirements for ultra-low-noise machinery.
So, whether digging overburden in a coal mine, constructing farm races on rural properties, or working in tight urban environments, it appears Kobelco could have a solve-all solution to ensure contractors remain profitable in a competitive environment. Progressive contractors such as Rosco Contractors have prospered while other operators have fallen by the wayside.
I guess they're planning Kobelco will help them keep that edge.
Kobelco SK235SRLC-2 specifications
| | |
| --- | --- |
| Operating weight | 25,300kg (LC model 800mm shoes) |
| Engine | Hino J05E |
| Emission | Tier 3 |
| Power | 118kW(158hp) @ 2000rpm |
| Max torque | 592Nm @ 1600rpm |
| Pumps | 2 x variable displacement = 1 gear pump |
| Max flow | 2 x 220L/min, 1 x 20L/min |
| Max dig reach (standard) | 9850mm |
| Max reach at ground | 9680mm |
| Max dig depth | 6650mm |
| Max dig height | 11,210mm |
| Max dump clearance | 8330mm |
| Min swing radius | 1930mm |
| Bucket dig force | 157kN (with Power Boost) |
| Overall length (standard arm) | 8790mm |
For more information, visit mimico.co.nz.
Keep up to date in the industry by signing up to Deals on Wheels' free newsletter or liking us on Facebook.