Product feature: Doosan DX140LCR and DX235LCR excavators
---
Christchurch-based Storcon Limited recently added a DX140LCR and DX235LCR to its ever-expanding fleet of Doosan excavators
A few years ago, Christchurch-based contractor Storcon Limited took a punt on a relatively unknown excavator brand.
These days, not only do they have an ever-expanding fleet of that new Doosan product but also a partnership based on trust and a good old-fashioned handshake with New Zealand distributor AB Equipment.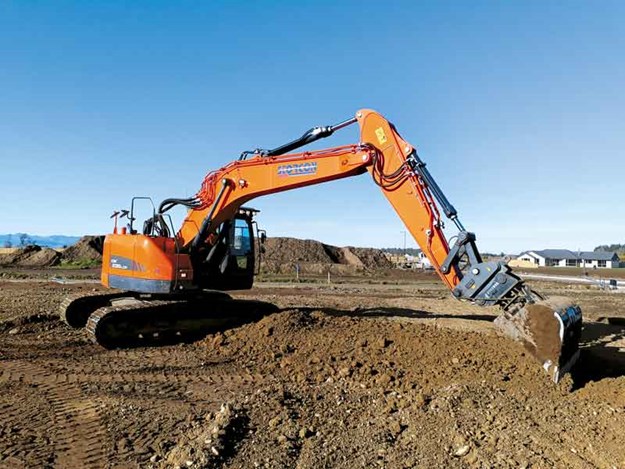 "Back then, when we were looking for replacement vehicles, Doosan was fairly new to the market," Storcon Limited managing director, Ross Storer, says. "To be honest, I'm not a big fan of going away from established brands but Nic McLennan from AB Equipment offered us one to trial, and we were pleasantly surprised at how well it performed.
"We've never been disappointed since purchasing that original excavator, which is why we had no hesitation in recently purchasing two more Doosans to add to our fleet." 
Storcon Ltd currently runs a Doosan fleet of seven machines made up of five 14-tonne and two 23-tonne excavators. The two most recent additions are a Doosan DX140LCR and a Doosan DX235LCR. According to Ross, what makes these two models stand out is their good lifting power.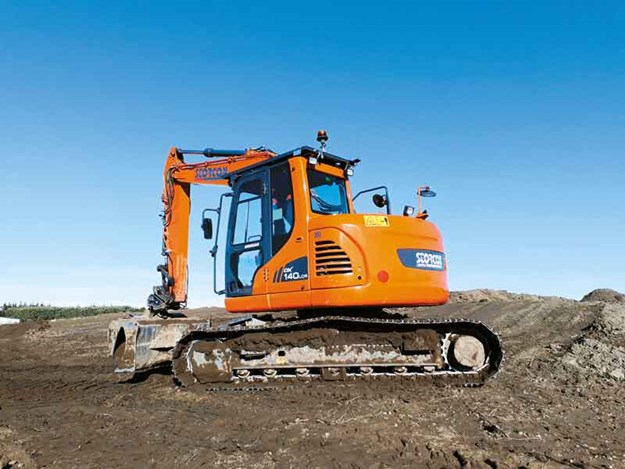 "This is something we have to do a lot of. Doosan excavators are exceptional when it comes to lifting precast products such as drainage pipes and manhole covers. Because of this flexibility, its lifting power means that we don't have to bring in a crane to do the job.
"As an example, we recently had a situation where one of our Doosans had to lift a 6.2-tonne pump station into a 6.5-metre-deep hole. What we hadn't counted on was the fact that we had to lift it out again because the pit was full of water.
"For a moment, we were happy to accept that this might be mission impossible for the machine. Amazingly, the Doosan proved us wrong and, in the end, it turned out to be a smooth and easy operation. It was a phenomenal performance and that's why I believe there is nothing better on the market."
Talking about the cabins, Ross says, "They're great and comfortable and include heated seats. I think we might be getting a bit soft but it's really great to have all the creature comforts nevertheless. Recently, we had to hire an additional excavator because for a short time, we were very busy. Our operator who had to use it just couldn't wait to get back into a Doosan."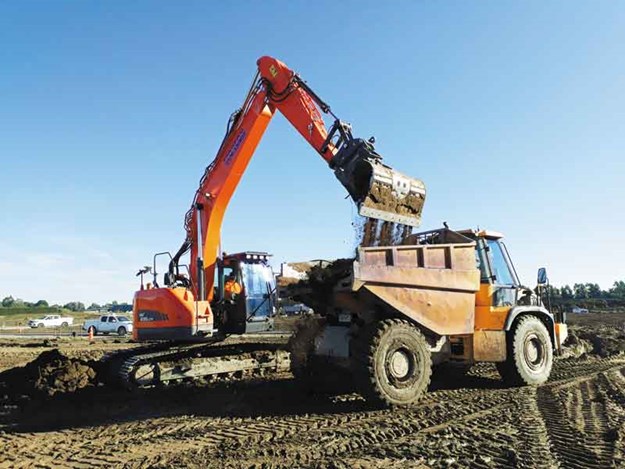 According to Storcon, their relationship with AB Equipment couldn't be better. "From the sales team right through to customer support, we have managed to develop a good rapport. Because of the confidence we have in their team, we also get them to service all our equipment, including our Sakai rollers, which we also purchase off them."
Storcon Ltd has been in business for almost 30 years specialising in subdivisions. The work includes earthmoving, roading, driveways, demolition, drainage, and general contracting.
Its current project involves doing earthworks on the new Branthwaite 270 home suburban rural lifestyle subdivision in Rolleston, located 15 minutes from the city centre.
"There's a lot of comparable machines out there," Ross says. "But in my opinion, when you combine a quality product such as Doosan and a professional team in AB Equipment, you can't go wrong."
For more details, call 0800 30 30 90 for the location of your nearest nationwide AB Equipment branch.
Keep up to date in the industry by signing up to Deals on Wheels' free newsletter or liking us on Facebook.