Contractor profile: JPS Earthmoving
---
With no less that give excavators and a team of three, JPS Earthmoving also dry hires their equipment to other contractors
There's a favourite quote of mine, attributed to legendary Kiwi racer and engineer Bruce McLaren, that sums up contractors like James Sokalski: "It would be a waste of life to do nothing with one's ability, for I feel that life is measured in achievement, not in years alone."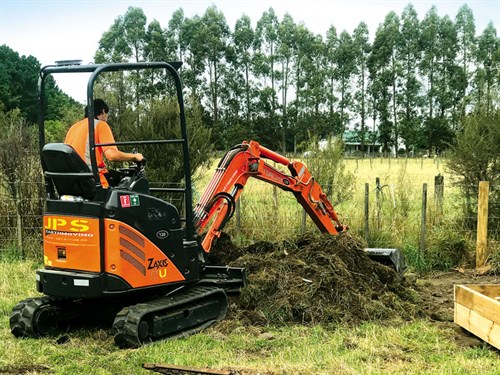 The quote is apt for two reasons: James has plenty of achievements in business under his belt already and a clear line of sight to what he wants to do next, and, at 21, he's certainly not letting youth deter him either.
James formed his company, JPS Earthmoving, 18 months ago and has been on a steady climb ever since. He now has a team of two working with him and has no-less than five excavators, as well as a variety of attachments to draw upon. His training as a diesel mechanic has meant that James hasn't shied away from buying second-hand gear.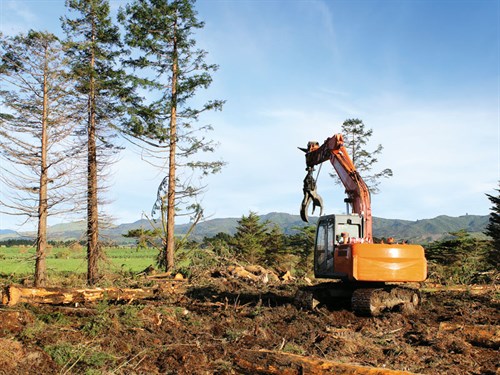 "I never really wanted to hire gear and I still don't," he says. "My philosophy at the beginning was to save up for second-hand equipment and buy it. I backed myself to fix any issues as they arose having trained as a diesel mechanic at Treescape. Having worked on a fair bit of machinery over the years, I kind of learnt what to look for in a good machine before I put the cash down.
"I always wanted to operate machinery rather than just fixing it, though, so pretty quickly I bought a five-tonne digger and started doing small casual jobs on weekends. Soon I was earning more from that work than my full-time job, so things built from there.
"Now that I've gone out on my own, we take on any job: trenching, land-clearing, slab prep work, general civil work, but I really enjoy forestry work the most.
A growing Hitachi fleet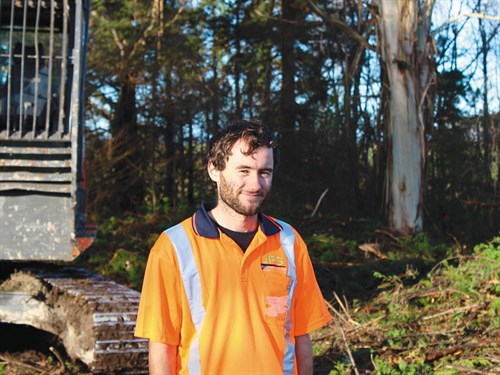 Based in Carterton and servicing the Wairarapa and Greater Wellington regions, James' fleet has certainly grown quickly. Exclusively Hitachi at this stage, the fleet includes a Zaxis ZX17-2, ZX50-2, ZX160LC-3, and a ZX210K-3. He has also just purchased his first brand-new machine, a big 25-tonne Zaxis ZX250-5G, which will be kitted-out specifically with heavy-duty forestry work in mind.
"I'm really proud to be at the point where I can invest in a brand-new machine at this stage in the company's life," James continues.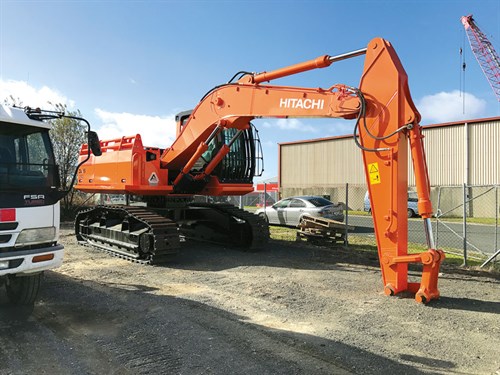 "We have a variety of attachments we use, mainly from local suppliers such as Attach2: grapples, tilt buckets, rippers, those sorts of things. We even have a specialist winch bucket on our five-tonner. Once you factor in Marguarding, ROPs, and FOPs for every machine though, it's expensive kitting up every digger in exactly the same way.
"The new digger will arrive with everything we need to get into bigger woodlots than
we are currently processing. It will be running multiple attachments such as felling head, grappe, and buckets. The guarding package is being put together by Active Engineering."
James reckons having a fleet of diggers on-hand is vital to get through the work at a good pace. He says he would rather invest in several machines than put all his money into one or two more expensive machines; having the luxury of a back-up excavator if a hose blows an hour or two away from the nearest supplier is important.
Future plans
The woodlot the JPS Earthmoving team is currently working on lies on a farm towards Castlepoint on the scenic Wairarapa coast. There's enough timber needing processing here to see them through the next couple of months.
With similar jobs lined up until close to the end of winter, James says he and the guys will remain busy for the foreseeable future.
"I think after winter we'll look at maybe hiring another couple of operators. Eventually, I would like to separate out the forestry and civil sides of the company more. There's a bit of a Catch-22 there, though; you have to spend more money to be versatile but then you have to be versatile to make money.
"I will keep plugging away at it though. I'll keep pumping money into the business and working as much as I can. I'm young and pretty fit and I don't mind working seven days a week to get the work done."
James says he sometimes gets sideways looks when pricing up jobs due to his age. His offsiders both have a couple of decades on him and this has led to a few misassumptions in the past.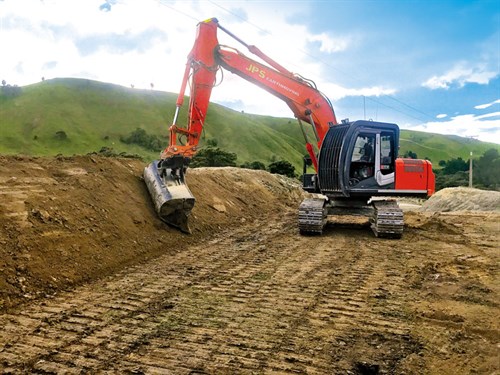 "I'm still running around in the old ute I got my restricted licence in, whereas I've given the newer utes to the other guys. I've had moments where, because I arrive in an old ute and because I'm the age I am, the client starts talking straightaway to the others, sorting out the scope of the job with them instead of me!" he laughs.
James has a clear vision of what he wants to achieve over the next couple of years, and if anything, he has time on his side.
"My goal one day is to have a decent-sized company. I would be keen to have a bunch of crews working in the field where I could drive around and service gear and let things tick along.
"You need a good reputation to get to that point, of course, so I'm all about building my reputation right now."
Video: James Sokalski - JPS Earthmoving
Deals on Wheels catches up with contractor James Sokalski, owner of JPS Earthmoving, to check out his growing Hitachi fleet. Check out the video below.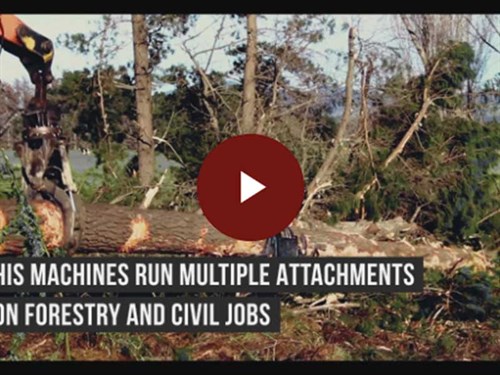 Keep up to date in the industry by signing up to Deals on Wheels' free newsletter or liking us on Facebook.