Earthmax 10th anniversary
---
The Greek island of Crete was the venue of BKT Tires' 10th anniversary celebration of the Earthmax tyre range
Getting away for a few days to Greece in the middle of a cold snap back home is an opportunity not many would turn down, and knowing the BKT crew turn on top events provided even more reason to throw a few clothes in a paper bag and head to the island of Crete.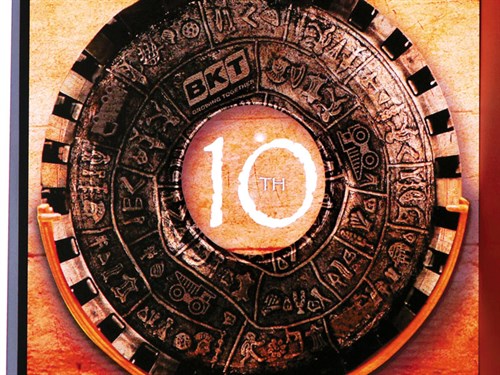 The reason for my trip was to celebrate the 10th anniversary of BKT's EARTHMAX tyre range, and I wanted to see how things have been progressing since BKT cured their first OTR tyre in August 2008 and fitted the first operational set of SR30 loader tyres to a Volvo loader in 2009.
A family-owned business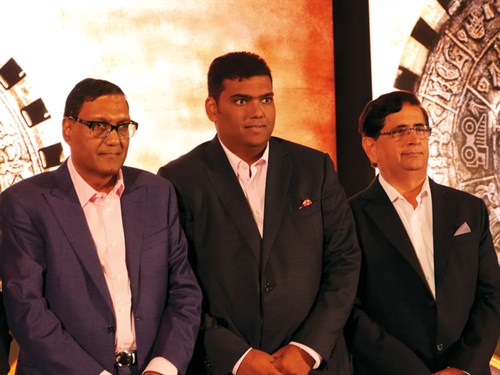 But first, it's probably best to start with a quick background to the business itself. BKT Tires, if you don't know already, is a huge family-owned business based in India.
Their products are sold in more than 100 countries (New Zealand included) throughout the world, and while their turnover would be well over one billion New Zealand dollars per year, they still remind me somewhat of a Kiwi-owned family-owned business—something I like and can relate to.
If you're thinking BKT is some third-world operation, you need to think again. They run a state-of-the-art business with top-quality manufacturing equipment from a number of factories across the country.
None more so than their Bhuj factory, which was opened in 2015 to specifically make the EARTHMAX OTR tyre range for construction and mining equipment. It was reportedly built at a cost of more than one billion dollars.
Most people have become familiar with the BKT Tire name from their sponsorship of the monster truck competition series Monster Jam, and it is here where the BKT agricultural range of tyres has seen heavy promotion to television audiences.
From agriculture to construction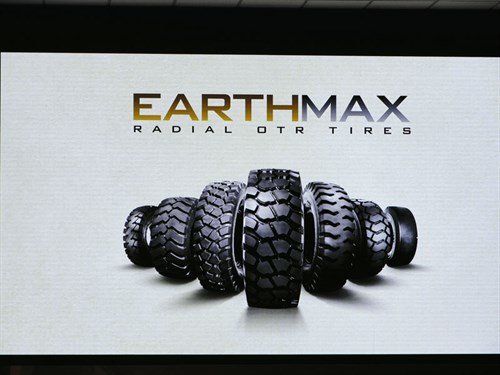 So, it was with a massive investment and in-depth study of the industry in the early 2000s when BKT shifted focus from their agricultural range and went full on in the construction segment of the tyre market, deciding to produce tyres to fill the void in the middle range section of the supply chain.
"EARTHMAX was like a child we nurtured," company chairman Arvind Poddar says. He says they knew the company could manufacture a high-quality product that targeted premium tyre buyers but had a lower price point while not compromising build quality.
This strategy has seemingly paid off, with BKT increasing their market share of OTR (off the road) tyres from one percent of the global market in 2012 to 1.5% in 2016, and continuing, they say, on an upward trend that is projected to hit four percent by 2025.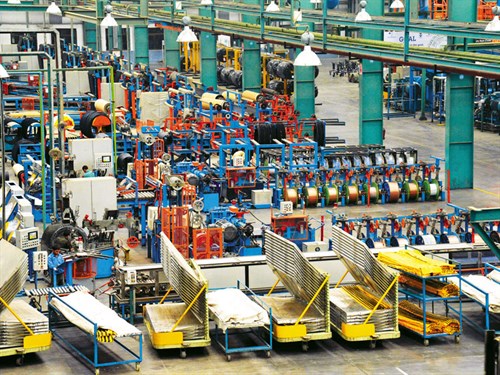 The main difference between agricultural tyre and OTR tyres is the use of textile and steel, with construction and mining equipment requiring internal steel sheeting to protect it from damage, heavy loads, and pressure incurred on work sites, mines, and quarries. "The OTR market is not a walk in the park," joint managing director Rajiv Poddar says."We have a goal of reaching 10% of the global market." 
He adds that the business is placed in a position to attain that with the help of their strong and talented workforce operating to internationally recognised standards and workflow practices.
"The company is now producing almost a complete range of OTR tyres from small to the giant tyre range. We are planning to bring in the 51- and 57-inch over the next two years and this will complete all the sizes we require.
"Our machinery is capable of producing right up to 63 inches, but we've concluded that this segment of the market is so small that we're not interested in competing in this space," he says.
Sustainable manufacturing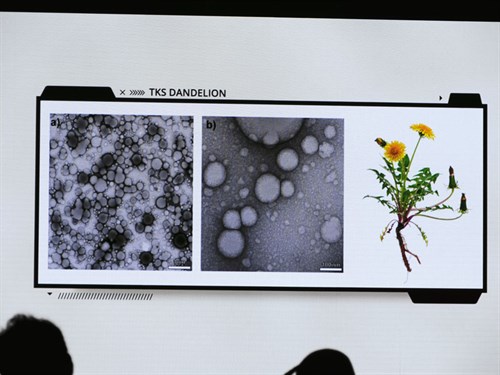 With three to four percent of the company's top-line allocated to research and development, sustainability is a key area of the BKT business focus, says president and director of technology, Dilip Vaidya.
Major developments the technical department is looking at is the integration of newly developed sustainable materials into tyres without compromising the quality of product and ensuring the safety of heavy equipment operators.
"We have to provide for high speed of machinery and the lateral movement of tyres," Dilip says. One sustainable raw material the business has been looking at is the use of natural rubber such as what is contained in dandelion plants, with Dilip saying the company could have a useable prototype product by October 2019.
The business has also been researching the use of nanomaterials blended to produce new raw materials, as well as integrating graphene into the manufacturing process to help increase durability, intended to be used on vehicles, which are in continuous such as driverless heavy machinery.
The production of Carbon Black is another area BKT is currently investing heavily in and is setting up a seven-hectare site to manufacture their own product, which, they say, will give better control over raw material use.
Tech on-site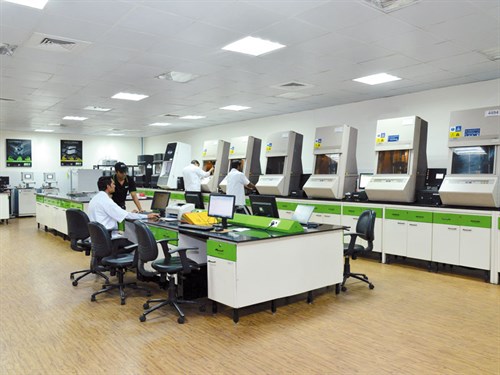 Technology out on-site has not gone amiss with BKT helping users prolong the life of their tyres in an effort to maximise usefulness. "Thirty percent of costs in mines is the cost of tyres, so it is in the interest of owners to protect their investment," Dilip says.
"To this end, electronic tyre monitoring systems are available to ensure the earliest possible notification of temperature and pressure fluctuations which are an indication of tyre damage," he says.
"We're also looking at fitting the sensors within the tyre itself, so this will eliminate the need for additional work and enable us to track a tyre throughout its lifetime."
Dilip says the use of technology will help provide cost savings and ensure safety of operators using BKT products, and providing on-site tyre services through the use of technology will help product longevity and will further ensure the BKT products are used to their full potential. The company will be making further announcements regarding their tyre products later in the year.
Keep up to date in the industry by signing up to Deals on Wheels' free newsletter or liking us on Facebook.