Product feature: Mantall XE80W scissor lift
---
Equipment supplier Landex has added the Mantall XE80W to its list of available access lift models it currently distributes in New Zealand
"The scissor lift has a unique set of capabilities—a bit of a mix of a slab scissor and a rough terrain," Landex director Ross Linton says.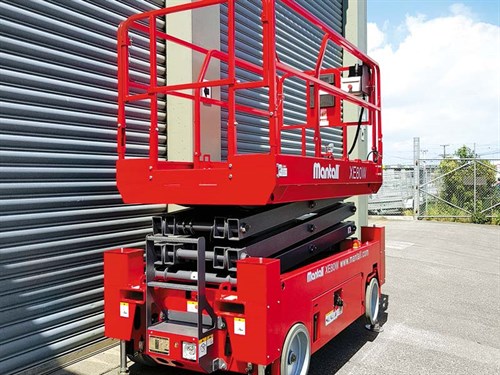 The Mantall XE80W has a safe working load of up to 550kg. The four-wheel drive scissor features self-levelling legs and is designed to operate on sloping ground of up to 30%. It provides a maximum working height of up to six metres from the 3.3m (extended) x 1.15m x 1.1m platform.
"The machine has no underside pothole protection, which allows much higher ground clearance. This feature combined with its four-wheel drive capabilities allows some degree of off slab use," Ross says.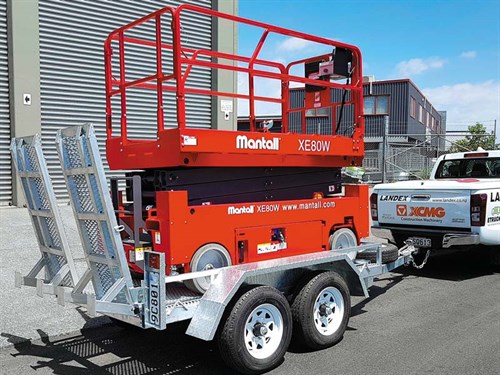 The machine weighs 2200kg and stows down to 2.42m x 1.2m x 2.12m high, all contained on the 1.85m wheelbase, enabling transporting on a suitably-sized trailer.
The electric-powered XE80W contains an on-board automatic 25-amp battery charger, and AC wiring to the platform enables work tools to be used when working at height.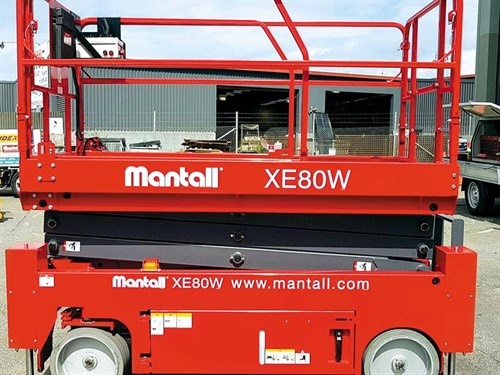 Some of the safety features of the Mantall XE80W include manual emergency lowering, all-round disc brakes, tilt-level sensor, overloading safety warning, and emergency stop buttons at ground and platform level.
For more information, visit landex.co.nz.
Check out more machinery releases on Deals on Wheels. 
Keep up to date in the industry by signing up to Deals on Wheels' free newsletter or liking us on Facebook.