Product feature: Komatsu iMC-fitted dozers
---
With a busy construction sector and the diminishing skilled workforce, Komatsu's iMC-fitted dozers and excavators could just be what some major contractors have been waiting for
Most of this new technology we've seen over the last five or so years is in the form of GPS telemetry systems, which are fitted to increase productivity, prevent over (or under) digging of bulk earthwork sites and assist semi-skilled operators.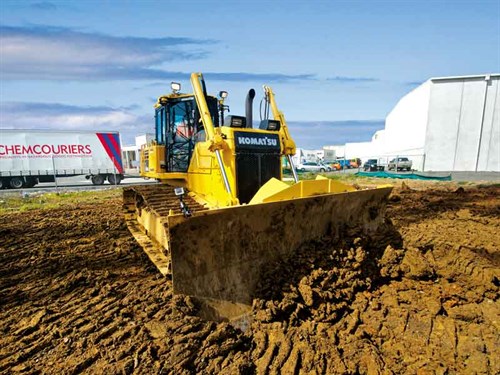 It would probably also be fair to say these systems can also be used for smaller jobs such as house excavations. However, at this stage, most manufacturers are going for the larger market, both in terms of job and machine size. This appears to be where they see opportunity for semi-automation, at least in the short- to mid-term.
One such example of uptake in the digitisation of dozer and excavator earthmoving technology is from Komatsu, although, most (if not all) of the major brands are serious about this new playing field.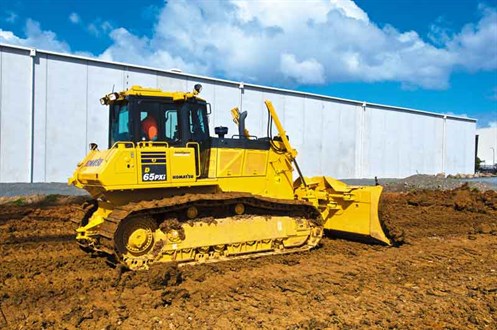 From a media perspective, it does appear that Komatsu is aiming to be kingpins in this market, and so far, it seems they are delivering what their system promoters have been saying.
The iMC technology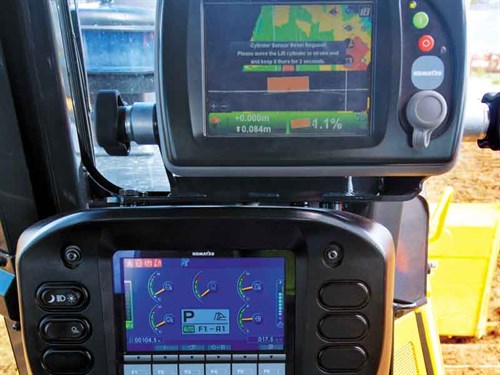 Pat Munro, Australasian national product manager for construction, was recently in New Zealand for a hands-on Dig Day and along with other Komatsu product managers showcased a dozer and excavator, each fitted with the built-in iMC (Intelligent Machine Control) system.
Readers who attended The Expo earlier this year and visited the Komatsu stand may be familiar with the iMC technology. However, with The Expo being a static display environment, the Dig Day was an opportunity to see the Komatsu machines and iMC system in a near-real working environment.
"There are sensors on the lift rams and blade control rams," Pat says. "All of our systems are in-built at the factory, so customers don't have to worry about removing the systems each night and climbing on and off the machines.
"There's nothing hanging off the side of the machines. There are no leads that could be damaged in the work environment."
So naysayers may ask what's the need for all this fancy gadgetry? Well, while some may say the machine can be operated by a person with reduced skill levels, others may not entirely be convinced that placing someone with a low-skill level on an expensive near-new machine fitted with an additionally expensive GPS system is the best allocation of resources.
Some business owners may decide that pairing a skilled operator with a telemetry system, such as the iMC, to be a better initiative, and in the hands of someone who already has good operating techniques, it would be easy to see how production stats could substantially increase.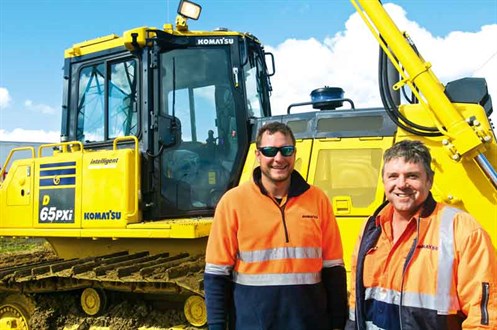 However, with the busy construction sector and the diminishing skilled workforce, equipment such as Komatsu's iMC-fitted dozers and excavators could be just what some major contractors have been waiting for.
"They can build dams, waterways, or crowns for roads or cut flat pads, with fairly limited skill," Pat says. "They're just basically driving the machine backwards and forwards and the system controls the blade up to the grades they want."
Pat may be overstating the level of operator skill required a little, but what he is saying is probably a good indication of where this type of technology is heading, especially where bulk cut and fills are involved.
Tried-and-tested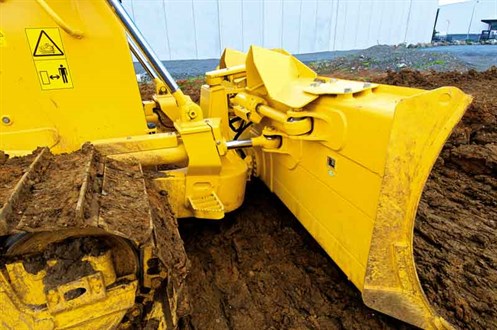 Komatsu's iMC-fitted machines have been operating in Australia for a couple of years already, with good reports, and were working in the US prior to that, so the technology seems to be a stable platform.
No doubt other brands are probably also in a similar position, although to date, we haven't seen as much promotion around their offerings—at least not across the pages of Deals on Wheels.
"We have new models coming through the system in the next 12 to 18 months," Pat says. "The D61 bulldozer is the smallest one we bring in at the moment, and the D65, D85, and D155. They are also installed on the PC210 excavator."
The cost to fit machinery (or buying built-in as Komatsu is offering) with these systems can be expensive, so understandably businesses need to see a return on investment. The question to probably ask here is: who would be the best person for the job—a skilled or a semi-skilled operator?
We're seeing some of the first steps towards full automation on worksites. If you compare the earthmoving machinery from 50 years ago to what it is today, it doesn't take a lot of imagination to work out where things may be in the not too distant future.
Read more prodcut features on Deals on Wheels.
Keep up to date in the industry by signing up to Deals on Wheels' free newsletter or liking us on Facebook.