Special feature: Dig This Invercargill
---
Deals on Wheels gets an early look at Dig This in Invercargill—New Zealand's first heavy equipment playground
In late September, I travelled with Ross MacMillan and Shane Voelkerling to New Zealand's southernmost city to attend the NZ Road Transport Hall of Fame event.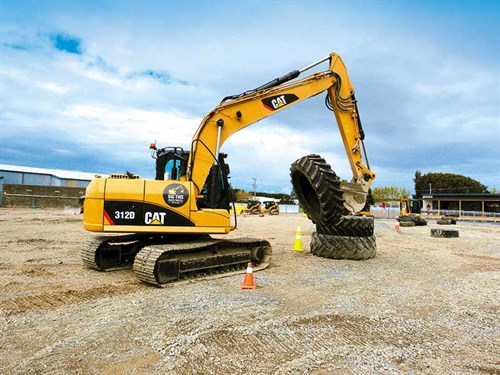 Another reason for our visit was to see how things were progressing at Dig This in Invercargill, which forms the third Richardson Group tourist initiative. It sits alongside the Bill Richardson Transport World and Classic Motorcycle Mecca museums—all being run under the Transport World banner. 
On the afternoon of our visit, things were running down to the wire as builders and labourers added finishing touches to the Dig This site just prior to the official opening.
Media interest in the drive-a-machine concept had been high, and we decided to see if Dig This would pass the scrutiny of our two experienced operators.
What is Dig This?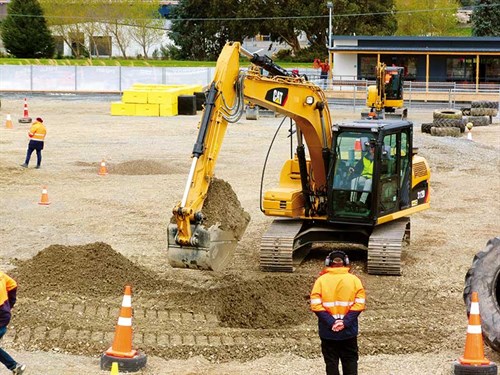 For those unfamiliar with the concept, Dig This essentially allows for inexperienced people to drive big machinery in a controlled environment. It was first started in the US by Kiwi-born fencing contractor Ed Mumm, who hired some gear to work on his land. As they say, the rest is history.
Ed first set up Dig This in his home state of Colorado, and after honing everything into a model he thought would economically work, he put it all on the line and moved it to Las Vegas.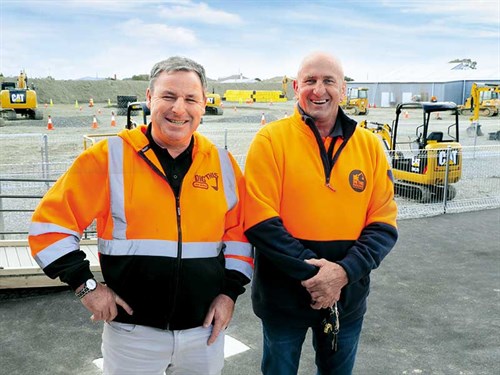 "Diggerland in the UK is more based around small machines, but in the States, they like it big, so we went with the big gear," Ed says.
He adds that Las Vegas was the ideal place to fully establish Dig This, as the city hosts some 40 million visitors per annum. Although with the fly-by-night nature of businesses in the region, it took more than three years before other business owners began to accept that the Dig This was there to stay.
Now, some eight years after establishing the first Dig This, the US has another park in Dallas-Fort Worth and there's one in Los Angeles scheduled to open early next year. The brand is also under negotiation to open up in New Orleans and Dubai.
"Never in my wildest dreams did I think we would license a park in Invercargill, though," Ed says. "I think getting people onto the machines also has a flow-on effect where people may consider the construction industry as a career option."
Invercargill's Dig This manager, Lex Chisholm, and his staff are also upbeat about their newly established venue.
"It's taken a lot of work and a huge investment to get it to this stage. We're really excited to see how this goes," he says. "Overseas, more than 50% of users are women, so we're interested to see how our figures stack up."
Activities at Dig This, Invercargill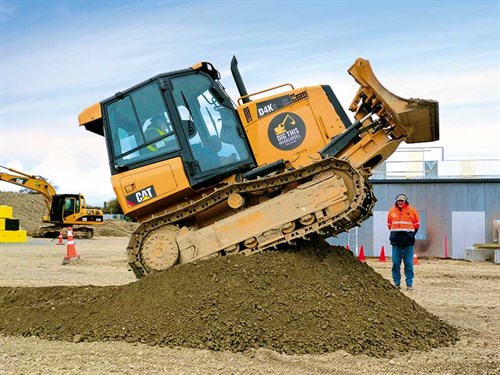 Activity-wise, there are a number of choices for budding operators to attempt. Excavators and dozers with compact track loaders (skidsteers) form the mainstay of the fleet and these are grouped into various workstations.
Things start off easy, with straight excavation and blading of material before progressing onto picking up large tyres and moving basketballs, if you happen to be on an excavator. If there's a need to release some pent-up anger, then crushing a car could just be the medicine required—everything being done under close supervision from trained instructors.
Our operators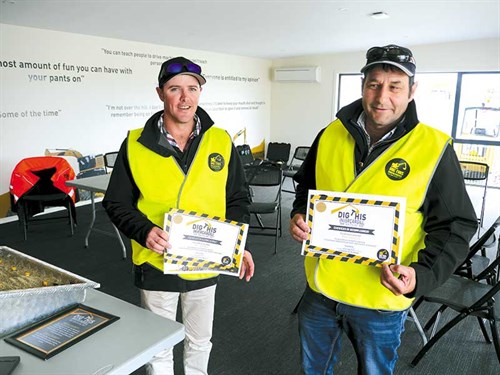 Ross chose an excavator and Shane climbed aboard a dozer for their sessions. Both were told to follow directions of their instructor through headset communicators.
So they set about carrying out tasks inexperienced people would do, giving some hands-on practice time for the Dig This instructors, which also gave the opportunity for some constructive comments to be passed on to the instructors at the end of the sessions.
Listening in via radio to each conversation, it was easy to see that the instructors were particular about each evolution, keeping each activity within tight safety parameters but still enough to allow those with low-skill levels (and those with high-skill levels) to have a heck of a lot of fun.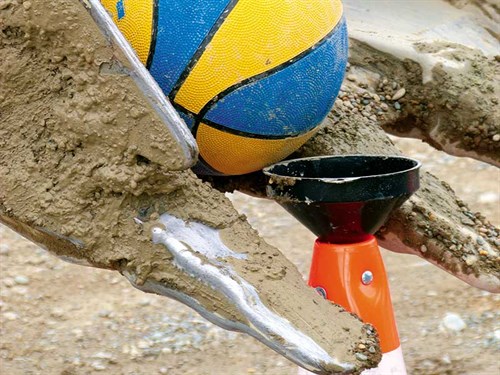 Ross gave his audience a few laughs when he misjudged collecting one of the basketballs sitting atop a road cone, dropping it onto the ground. However, he more than made up for it by recollecting the ball and placing it back on the top of the cone instead of going for the easy intended drop in the centre of a large tractor tyre.
Both Shane and Ross summarised their sessions by saying the activities presented good challenges, and the different activities should keep a wide range of people happy.
"They're nice machines to drive. It's a good set-up," Ross says. "It'll be real good for people learning and to have a bit of a go. It's good fun."
While Dig This Invercargill is primarily set up for adults, a number of mini excavators provide activities for younger machine operators, where they can collect ducks from a pond, dig a hole, or just enjoy being part of the whole experience.
"We have the mini excavators locked off and they cannot slew, so it's all safe and friendly. The kids will love playing on this stuff. We're really looking forward to watching everyone enjoy themselves," Lex says.
Verdict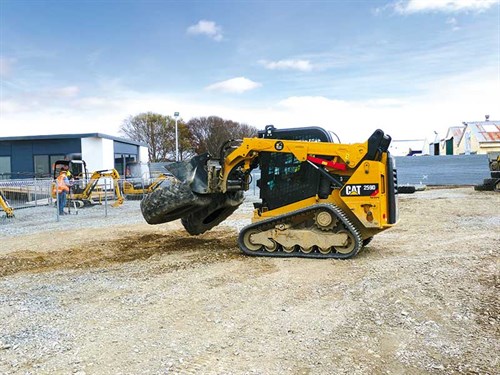 I think Invercargill is fast becoming the motoring capital of the country and I encourage other like-minded businesses to consider joining the Richardsons in making it so. I'll also be the first person to recommend Dig This Invercargill and worldwide to carry out an annual excavator competition. You heard it here first!
Dig This Invercargill details
Dig This Invercargill is located at 84 Otepuni Ave, Invercargill. Bookings are recommended.
Prices range from $20 to $396 for the full-on 2.5 hours experience, which includes two hours of bulldozer and excavator time.
For more details, visit transportworld.co.nz.
Keep up to date in the industry by signing up to Deals on Wheels' free newsletter or liking us on Facebook.