Safety risks when working near water
---
WorkSafe says working near water is a critical risk and measures need to be taken to ensure the safety of operators in New Zealand
In recent years, WorkSafe has investigated two fatal accidents and a number of serious incidents where the mobile plant has unintentionally entered the water. These incidents highlight the potentially tragic consequences of machines ending up in water.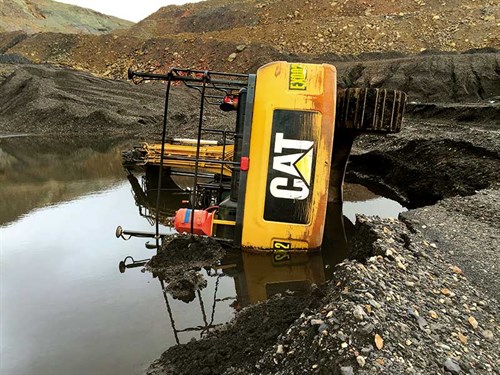 "Working near water is a critical risk for the mining and quarrying sector and other sectors that work near water in large machines. The risk needs to be tackled by introducing effective controls and monitoring their effectiveness," WorkSafe extractives chief inspector, Mark Pizey, says.
"It's non-negotiable that critical risks such as ground failure, working at height, being hit, or trapped by moving objects, require controls that everyone understands and apply without exception. 
"A discussion should be taking place in boardrooms around New Zealand about the critical risks in their business. Directors should know how their business manages critical risks and what measurement gives them confidence that controls are working."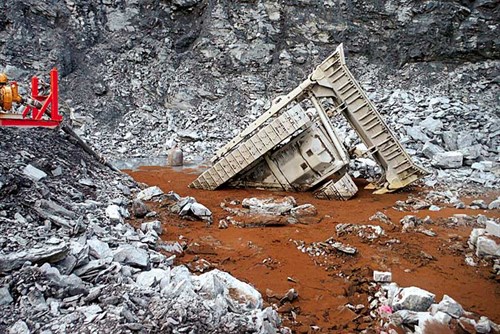 Mining and quarrying sites commonly use water as part of the mining and extraction processes. It's standard to build ponds and settling areas to manage the silts suspended in the water and little extra effort is required to establish good edge protection around designed-for-purpose structures. 
"The absence of protection around waterways on extractive sites is unacceptable," Mark says. WorkSafe recommends a robust change in the management process that factors in changing water levels. Ground conditions can quickly become saturated and unstable if water levels rise.
Measures to ensure large vehicle operators and other workers are safe include:
Following ground conditions appraisal, a design should be prepared setting out measures to control ground instability.
Ensuring there's edge protection, barriers, warning signs, and other suitable controls around any water filled excavation to keep people away from hazardous zones. These controls should be moved as the excavation progresses and hazardous area changes.
Provision of rescue facilities, which may include equipping the mobile plant with features or tools for emergency use. For example, push-out windows or window breaking tools.
Installing of bunds around water and use of lighting rigs for night work are essential for safety. 
For more information, visit worksafe.govt.nz.
Keep up to date in the industry by signing up to Deals on Wheels' free newsletter or liking us on Facebook.