Importance of the underrated Quarry Industry
---
In his latest column, Patrick Cox talks about the importance and necessity of the quarry industry, for, without them, all countries would be at a standstill
Over the last few years, I've been fortunate to attend the Institute of Quarrying Conference in Whangarei, and this year, I attended the 2017 Northland Institute of Quarrying awards night at the Kamo Club.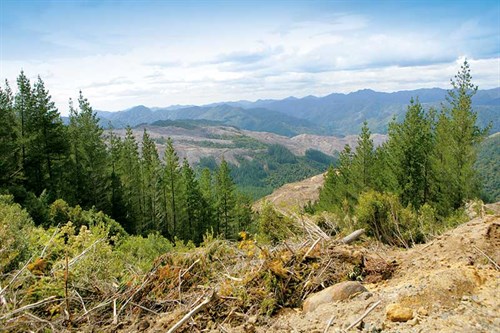 Over the past few months, I've looked at how important industries, such as logging, are the backbone of our country. Never once did I consider the quarry industry.
Since early Roman days, people understood the importance of building good roads, and the principal has pretty much stayed the same to this day. Leading up to the elections, we had the farmers saying that without them, the country would starve. Maybe so, but all their produce would rot on the farm if they did not have roads to export their product from—and that goes for logs from the forests.
All of this brings home the importance and necessity of the quarry industry, for, without them, all countries would be at a standstill.
Small, but important New Zealand quarries
The Northland branch of the Institute of Quarrying is a tight-knit group, with some operating quarries that have been family-owned for generations. In the early years, they started out as small family-owned businesses that were passed on to the first-, second-, and third-generation family members.
These small quarries were built on the backs of hard manual labour on shovel and napping hammers, breaking down the rock. A number of quarry owners built their own crushing plants, and these have been replaced with sophisticated crushing machines with expensive price tags of a million dollars or more to produce different grades of aggregate for our roads.
The different grades of rock required to build roads is simply amazing because, to me, a rock was a rock. You see our forestry access roads, right up to those of nationa significance being constructed, and the trucks are dumping crushed rock for the foundation.
Then as days and weeks pass, the roading contractors will roll this into for a smooth finish before topping off with aggregate that has been specially designed for the purpose.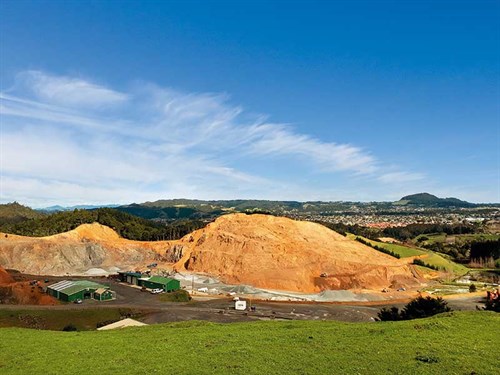 All of this is produced in a quarry to a specific design. It was not until I spoke to Johnny Dickson from Dickson's Quarry in Whangarei, did I realise that a big hunk of rock blasted out of a hillside will be crushed down to six sides and to a specific size. Only then do you appreciate the quality of the equipment being used.
To those of us who just drive by and see this gaping big hole in the ground and think of it as an eyesore, I recommend you think again of the work involved and the equipment needed to get down to the hard rock required. First off, all the overlying material needs to be stripped away to expose the hard usable rock.
The stripping (overburden) needs a home to go to, and the introduction of the Resource Management Act had a huge impact on the industry that had to change habits of generations to comply with the new regulations that placed bigger responsibilities on operators.
The introduction of the Health and Safety Act in what could be considered a dangerous industry was also needed to ensure all workers and owners go home safe every night.
That's where Northland quarries have come into their own with members winning awards locally and nationally.
Quarry industry awards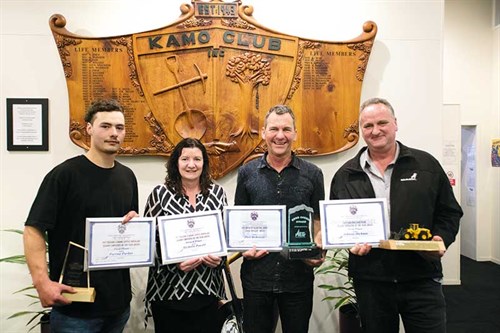 The awards—as with the forestry awards—are important to the quarry industry to recognise those who get the work done safely and also for the promotion of the industry.
For the Northland branch, recognition for their work was brought to the fore at the National Quarry Conference held in Whangarei in 2014, when Dickson's Transport and Quarries had a good reason to celebrate—it was nominated with six other quarry operations from within New Zealand for the Winstone Aggregates Safety Award.
Quarry manager Johnny Dickson says he was left a little speechless when it was announced that they had won this coveted award for Northland. Keeping it in the family, Joanne Dickson, Johnny's sister, received the national Niemac Award.
The Niemac Award recognises personal achievement by an IOQ member working as a quarry plant operator or engineer or manager. Its intent is to reward a person directly responsible for significant development or engineering, or in plant operation, or in plant maintenance, or in problem-solving in the industry.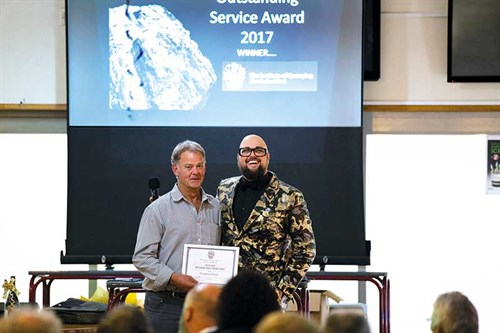 The award offers an opportunity to reward an achiever, who may not necessarily be conspicuous within the industry.
In early August this year, at the Kamo Club, the Northland branch held its third annual Institute of Quarrying awards night to recognise and reward the people in their industry.
Crushing and Mining Services sponsored the Quarry Employee of the Year award, and picking up first place was Forest Parker from Clement Contractors. Second place went to Michelle Powell, Northland IOQ secretary.
Transdiesel sponsored the Quarry Operator of the Year award, which was taken out by Johnny Dickson. Second place went to John Shrimpton from Clements Contractors, and coming in a close third was Wayne Baird from the Red Bull Powder Company.
Advanced Engineering sponsored the Good Bugger Award, and no more deserving to receive this was Phil McKenzie from CablePrice.
Some might remember an article I wrote about Phil 18 odd months ago. His contribution and support to the logging, quarrying, and general contractors has been huge in the Northland district for a number of years now. Well done, Phil. Last but not least, the Supplier Award went to Graham Platts, ACT Safety.
Sometimes you have to stop and ponder the worthiness of certain industries in our society. Without the quarry industry, our logs would not make it out of the forest, our forest roads would not get built, townies would not be able to moan about our logging trucks smashing up our roads, and there would not be roads without rock.
Smashing rock is an art form and without the expertise of our quarry people, Winston Peters will not be in the position of wanting to build a rail link to Marsden Point, and the government will not be able to build our roads of national significance—or any other road for that matter.
To see these hard-working, tough quarry workers, like the loggers, get recognition is long overdue.
Keep up to date in the industry by signing up to Deals on Wheels' free newsletter or liking us on Facebook.