Northland Awards Night
---
DOW headed along to the 2017 Northland Forestry Awards at ASB Stadium in Whangarei
It does not seem that long ago since I attended the inaugural meeting to discuss the introduction of Northland Forestry Awards along the same lines as the Gisborne awards that have been in place for several years. The first award night at Toll Stadium last year left me feeling a little empty, as I did not see enough emphasis on awards for bushmen.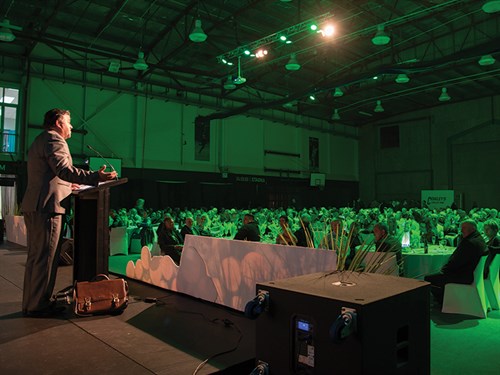 This year, the awards night at ASB Stadium in Whangarei was—putting it simply—outstanding. Four hundred and eighty people attended with master of ceremonies Pio Terei keeping the attendees entertained. Upon arriving, we were served drinks and got an opportunity to chat with friends and colleagues before going through the doors to the main hall for dinner and the awards ceremony.
Also in attendance was the mayor of Whangarei Sheryl Mai and Louise Upston National MP for Taupo and associate minister for primary industries. Minister Upston was given a local tour of forestry in Northland and the state of Northland roads were brought to her attention. For a province that is the third highest producer of wood products in the country, we have some of the roughest roads.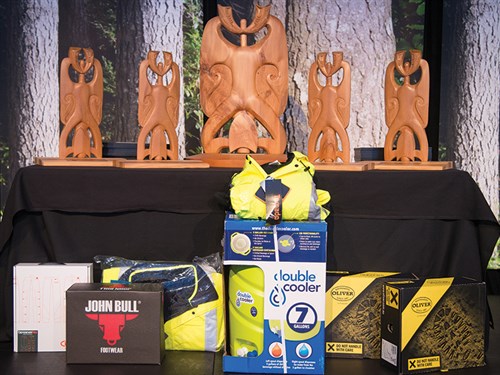 The forest owners can be commended on the roads they build in their forest. They are kept in a far better condition than the council roads and state highways leading in and out of them.
Since the award night, there has been so much written about the winners of the awards that I would like to take this opportunity to thank the organisers, the sponsors, and the judges who have, in just two short years, put on an amazing night.
Prue Younger, event manager has done an outstanding job brining this event together, along with Andrew Widdowson, in his position as chair of the Northland Forestry Awards organising committee, working behind the scenes to make this night a success as well as maintaining his own job as area manager for Hancock Forest Northland.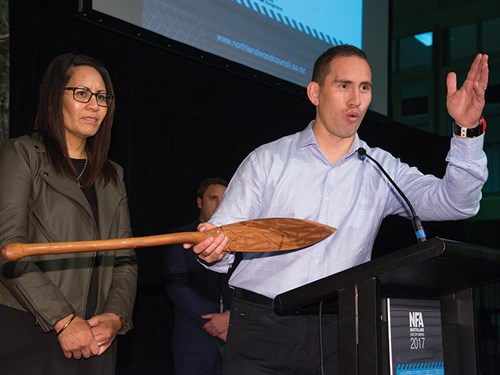 To the judges, Ms Jacqui Coyne-Apiata, Brett Jobe, and Mike Goodison—a job well done. The calibre of the competition must have made this a challenging job and with the new categories this year, the Faller Excellence Award and the Breaker Out Excellence Award certainly went a long way to getting bushmen involved.
There is still plenty of room to add more awards for bushmen in recognition of the job they do, and I'm sure this will happen as the awards grow. One of the invited guest speakers on the night was Wiremu Edmonds. His speech was one of the most moving I have ever heard and his passion for the industry is incredible. There was a part of his speech that came through loud and clear to me—the need for recognition by the wider community to show respect for this forest industry.
For too long, the bushman has been tarred with a bad brush and town people have looked down their nose at these professional workers. The degree of technical expertise and qualifications required to do this work is difficult to achieve and is acquired over a number of years. Let us not forget New Zealand was built on the backs of loggers.
The wider community sometimes fails to understand the terminology used in forestry. It was evident this year (as it was last year) when both Pio and Eric Rush did not understand the meaning of silviculture. Through the course of the evening, they were a little amused by the word.
Silviculture is the planting, pruning, and thinning of young forest leading the trees into maturity for full harvest at 25 years plus. Without silviculture crews, we would not
have trees for harvest. Tough work not for the faint-hearted with a bag on your back, full of seedling pines, special spade to dig that hole, and a special way of planting and covering all sorts of terrain.
Maybe what is needed is a progressive marking campaign showcasing the logging industry. It would be difficult to do, particularly when you look at the working environment with all the dirt, dust, and muddy winter weather. It would be a hard sell, but I'm sure there would be a way.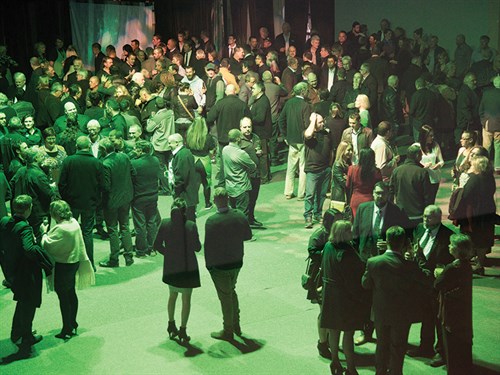 Logging contractors invest millions in equipment like any businessperson. They select top people to drive machines that can have an individual price tag of in excess of a million dollars. Machines are all computerised. What's underneath all that armour is a high-tech machine and not something you can give a bunny to drive. The logging industry needs bushmen now; young people who are still at school and want a long-term career.
There are still a large number of loggers out there who are not participating in the awards night. You do not have to be invited. A number of loggers I have spoken to said they didn't do anything, as they were not invited. But you can get involved and bring our industry to the attention of all New Zealanders. After all, you contribute towards the $270 million that's added to the region's GDP. Forestry and the related wood processing sector in Northland employs 2200 people. Stand up and be counted, and make our industry great.
We have another year to wait before the next awards and if it grows as quickly in the third year as it did in the second, then next year will be awesome, and hopefully, the rest of the provinces in New Zealand will see the benefits and start to organise their regional awards night.
To Pio and all the speakers and award participants, thank you for making this event a showcase for logging in Northland.
Keep up to date in the industry by signing up to Deals on Wheels' free newsletter or liking us on Facebook.