Profile: Bill's freelance machinery operation
---
Bill Kenderdine, a freelance machinery operator, never advertises thanks to his good reputation, vast knowledge and lifelong passion for machinery
Bill Kenderdine tried to retire once, but after a month or two of sitting on his La-Z-Boy after lunch and going to sleep, he decided the lifestyle didn't suit him and that he had to keep busy. So back he went to work, and at nearly 80, that's his preferred option.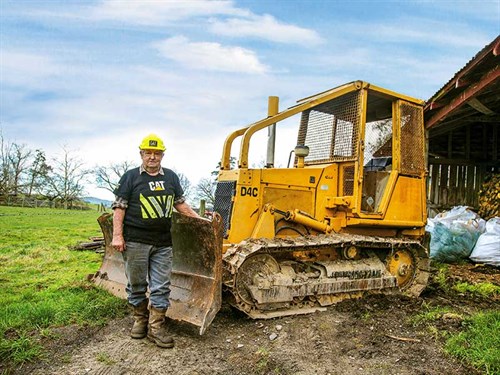 "You've got to keep your brain and body busy, otherwise you fade away," he says.
Bill's in demand throughout Hawke's Bay for bulldozer work and other odd jobs. In the case of a friend whose husband passed away suddenly, leaving sheds full of old machinery, he's helping sort out what can still be used and what's going to the scrap. His mechanical knowledge is vast, and he can usually figure out how to make something work again.
The backstory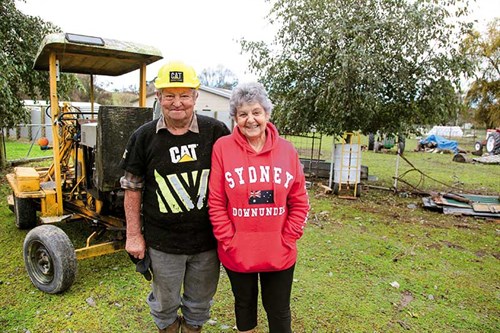 Back in 1954, when he was just a lad, his father thought he wasn't doing much at college and so steered him in the direction of working on the family farm near Elsthorpe in Central Hawke's Bay.
"Dad also ran a contracting business and had plenty of work on. He used to drop me off early with a tractor and lunch and pick me up at the end of the day."
At 16, his father bought him a D2 bulldozer. Bill pretty much learned on the job. He bought several differently-sized carry-all scoops, so he was able to do a variety of jobs.
"One day I was ploughing a paddock and was striking out the rows. I was too lazy to put pegs in. I sighted a cow at the top of hill—of course it moved—so my plough line was crooked. I took me years to live it down. It had quite a curve and everyone noticed it."
Bill and his father built their contracting business, which they ran alongside the family farm. Kenderdine is a well-known name in the area; there's even a road in Elsthorpe named after the family who were among the early settlers in the region.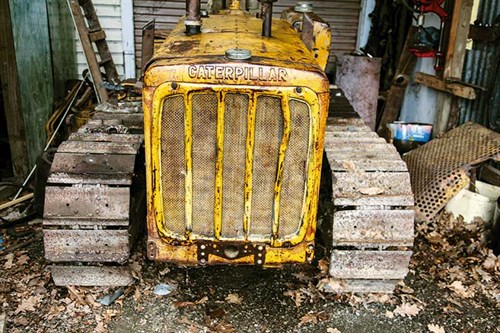 "We had three D2 caterpillars and two D4s. We also bought self-propelled balers and did hay making for years, plus a combine harvester, which we pulled with the D2 Caterpillar."
At 22, Bill married city girl Shirley—"life on a farm was a shock at first," she says—and they spent busy years working and raising their three children.
The 1987 share market crash
All looked rosy for the Kenderdines with their thriving agricultural contracting business and 75-acre farm. But it all changed when they lost everything in the share market crash of 1987.
"People couldn't pay their debts, so it was a vicious cycle. There was nothing for it but to go into voluntary liquidation. We had to sell everything: the house, the farm. I had $400,000 worth of machinery. We sold the lot. It all went for a song.
"We paid 33% interest on any money borrowed at the time of downturn. In contracting, it often took weeks to be paid. When things got tight, it got to the stage where we had to pay for our fuel before we received it."
It was a huge challenge, but Bill remembers thinking that he was the only one who could get himself out of the situation.
So he got a job driving bulldozers and tractors on a farm, which he did for the next 15 years.
Life as a freelancer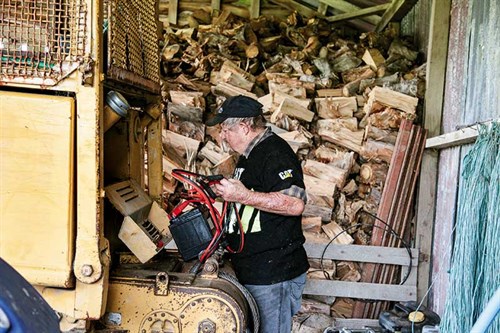 Ever since, he's been in demand as a freelance machinery operator—driving trucks, bulldozers, diggers, and haymaking with a mini bale business. He never advertises, thanks to an excellent reputation that's been carved out over time, just like a bulldozer track.
"Every week, someone phones me wanting a job done," he says.
Bulldozers are his favourite machines. He likes operating diggers, too, but says, "At the end of the day, with bulldozers, you can see what you've achieved. It's satisfying to look at the side of the hill where you've cut right through it."
He reckons the secret of keeping a track level is to drive with your backside. "It tells you if it's level or not. You can feel it. If you are not cutting straight, you are not sitting straight. That's what I've learned. Mind you, you never stop learning. I am nearly 80 and I can still find easier ways of doing things."
He's not averse to modern technology but sits and has a good look and works new things out carefully beforehand. He likes the way it eases the workload.
"I enjoy the fact that one bulldozer I work on regularly has six-way blades. It means you don't have to keep getting off and on the machine," he says.
"There are always places where you think if it's safe or not. And today, with four-wheel quad bikes, in my opinion, tracks should be no steeper than 10 degrees. If there is a bulldozer on a place and they have an accident on a track, it goes back to people like me, so you have to ensure you make it safe."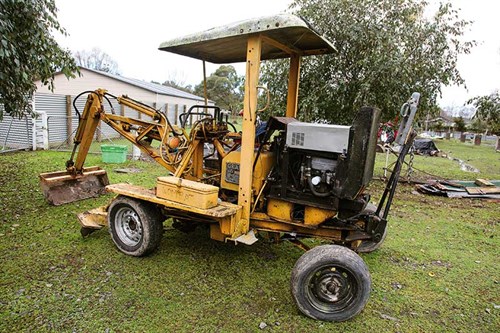 On his two-acre property in Waipawa, he has a few projects on the go. There are two Cat D2s that need restoring plus other odd bits and pieces.
With perfect eyesight and hearing and no wonky hips, Bill gets up every day, set to go. He's one long-lasting machine.
Keep up to date in the industry by signing up to Deals on Wheels' free newsletter or liking us on Facebook.