Porter Press Extra: New global headquarters
---
Deals on Wheels explores the new Porter Group's global corporate headquarters and all the planning and technology that went into it
Porter Group's brand new global corporate headquarters features some big ideas within a (very) big operational site.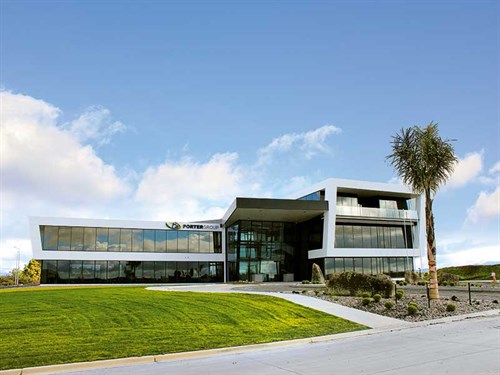 It has been several years in the planning, but later this year, all eyes will be on Te Rapa. We took a quick look at the progress so far.
Right now, I'm thinking the most important piece of machinery on the site of Porter Group's new 20-hectare global headquarters would be a golf cart.
At least it would mitigate the need to walk for what seems like miles, from one end of this vast complex alongside the Waikato Expressway to the other.
Actually, like most things, when it comes to customer service, the Porter Group has already thought ahead.
Visitors will indeed use golf carts to get around the complex, depending on how far from the imposing, architecturally designed corporate office centrepiece they need to go.
And believe me, there will be plenty of visitors in the months ahead as the many finishing touches are applied to this impressive new site at the northern edge of Porter Group's home town, Hamilton.
The sustainable and technological headquarters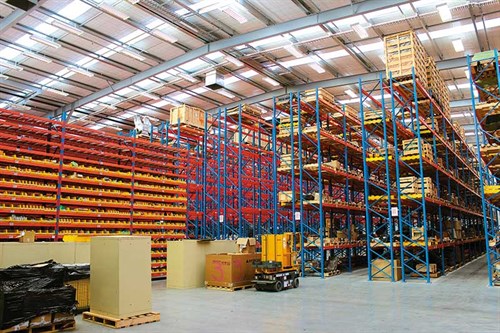 While the scale seems immense (the ground concrete pour alone comprised 8300m³ of material and 1200 individual truck pours), the entire project has been designed from the outset to future-proof Porter Group's various business divisions' abilities to capably look after a growing and diversifying customer base.
At its most simple, the new 200,000m² site is well-prepped to hold a large number of machines—from diminutive ASV tracked loaders and skidsteers right up to giant 45-tonne Madill log loaders and everything in between—as well as Porter Haulage's familiar fleet of low-loaders that fetch and deliver Porter-distributed mobile plant for customers all over the country.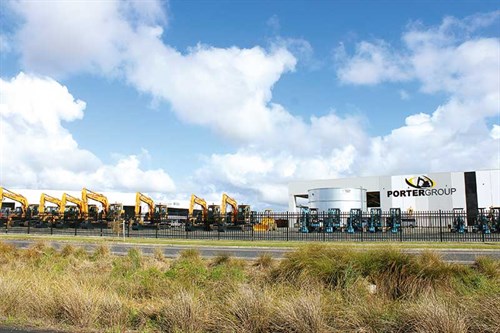 At its most complex, Porter Group's headquarters pushes the boundaries of technology and sustainability.
From recycled water, extensive green belt and sculptured lake areas, and sensor-controlled power and lights inside the head office building, through to the provision for solar panels, improved waste oil-collection methods, the planting of vegetation, and the utilisation of energy-efficient products in corporate offices and workshop bays alike, the combined green-tech effort has seen the Porter Group site achieve a Green Star sustainability rating of four stars.
Speaking of the workshop bays, Porter Mechanical general manager, Reece Brown, is absolutely delighted with the new premises his mechanical and product support teams are now working within.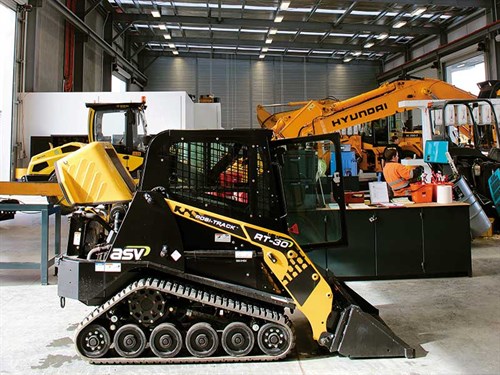 "Overall, the workshop area is bigger and better able to handle the more diverse range of machinery we might see on-site for service or repair," he says.
"We've also now got the entire team under one roof that will help with cohesive communication between everyone, which has an obvious flow-on effect for customers. We also have an integrated training room for our product support specialists now. The move to the new site has really pushed us to up our game in a number of areas."
For example, sandblasting used to be contracted out, but Porter Mechanical now has facilities to complete this work in-house, ensuring better integration into the panel and paint department.
"The technology within the panel and paint operation is impressive," Reece says. "Whereas a machine getting ready to go onto our used fleet offering might have needed one-and-a-half days to dry following painting, depending on the procedure, that same paint might be ready in a matter of hours now, thanks to our drying technology."
Reece says that every machine arriving at the yard for remedial or service work is thoroughly washed in specialised wash bays before Porter Mechanical staff starts working on it. The dirty water is sluiced away in clever drain pools to mitigate hazardous surface water spreading across the yard.
The new site also incorporates New Zealand's largest parts warehouse dedicated to construction equipment parts.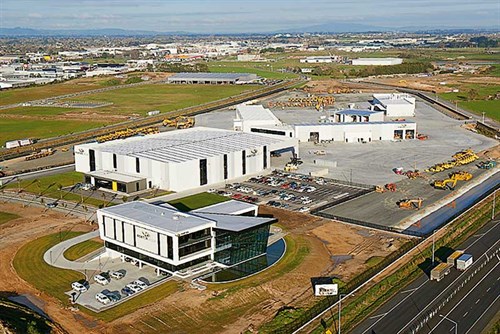 This massive building covers approximately 8000m² and will house more than $40m in parts, ready for distribution throughout Australasia and the South Pacific.
Oh, and later this year, if you're travelling down the Waikato Expressway, keep a note of that large, spacious glass atrium at the front of the Porter Group head office building.
Apart from seeing some of the latest and greatest on display from respected brands such as Hyundai, BOMAG, and Terex, our contact at the company promises the odd surprise of a more vintage construction equipment nature, too.
Golf carts? No, they won't feature under the atrium's bright spotlights. But I'm sure they'll remain integral to the running of the new site regardless.
Keep up to date in the industry by signing up to Deals on Wheels' free newsletter or liking us on Facebook.