Profile: Kinshofer for biomass handling
---
Kinshofer is one of the world's leading sources of high-quality attachments for excavators and loader cranes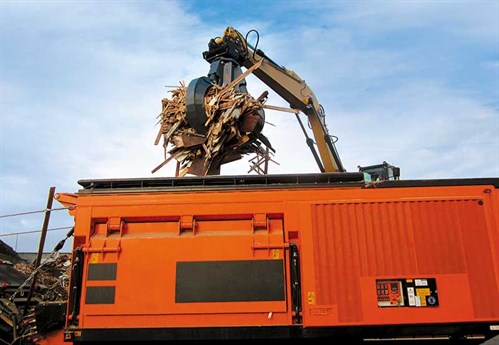 Founded 45 years ago in Miesbach near Munich, the Kinshofer Group today comprises 15 companies.
The business offers a huge product range with just about every type of attachment for equipment carriers with and without hydraulics.
In the sector loader crane attachments, Kinshofer says they are a global player and well on the way to becoming a leader for excavator attachments.
Several catalogues are available for a diversity of tools and various industries.
ATTACHMENTS
Offered is just about everything, from tiny cable buckets for landscaping construction excavators with just one-tonne operating weight, up to giant clamshell buckets and monstrous scrap shears for excavators with up to 100-tonne operating weight.
The handling of biomass highly depends on the kind of mass required to be grabbed when choosing the right attachment for the job.
Wherever giant cranes, pneumatic vacuum elevators (grain blowers), or conveyors are not available or possible, the classical grabbing devices will always be the first choice.
Attached to an excavator, their mobility makes them more appealing and virtually everything can be obtained from the Kinshofer range.
FOR DRY BIOMASS

For dry bulk biomass such as grains, sawdust, or wood pellets, Kinshofer offers the C-series grabs: regular clamshell buckets with larger shells for excavators, with an operating weight from one tonne to 18 tonnes, as well as the re-handling and industrial clamshell buckets for excavators with an operating weight from 18 tonnes to 80 tonnes.
These units are driven by regular hydraulic cylinder(s) or, like the C40HPX, by the revolutionary HPXdrive—extra compact, extra-long lifespan with a minimum of maintenance needed.
FOR WET BIOMASS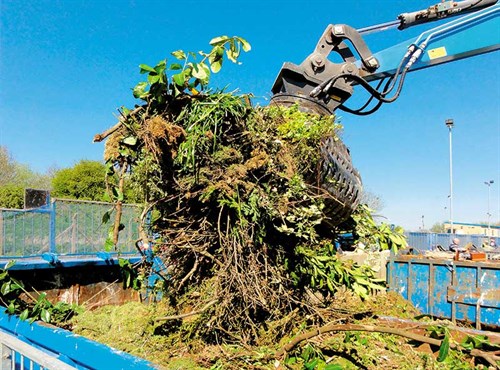 For biomass such as agro waste, turf, bark mulch, twigs, small branches, or waste wood with particles and parts of different sizes where penetrating tines are needed, Kinshofer is offering the orange peel grabs of the P-series for excavators with an operating weight from 16 tonnes to 80 tonnes.
For inhomogeneous biomass such as mixed biowaste, waste wood mixed up with soil, or fine gravel as well as for wet biomass such as water plants, the selector grabs of Kinshofer's D-series are optimal.
The shells are perforated to let water, dust, and gravel through for excavators with an operating weight from one tonne to 80 tonnes.
FOR OTHER BIOMASS
For forestry biomass, especially waste logs or larger branches, Kinshofer offers the more special wood and timber grabs of the T-series for excavators with an operating weight from three tonnes to 100 tonnes.
They say their experience gained over decades of developing attachments has become a grand know-how. This and the strong commitment to premium quality guarantee a successful future of the Kinshofer Group and success for those working with reliable premium quality tools
Keep up to date in the industry by signing up to Deals on Wheels' free newsletter or liking us on Facebook.