Product feature: Komptech shredding and screening solutions
---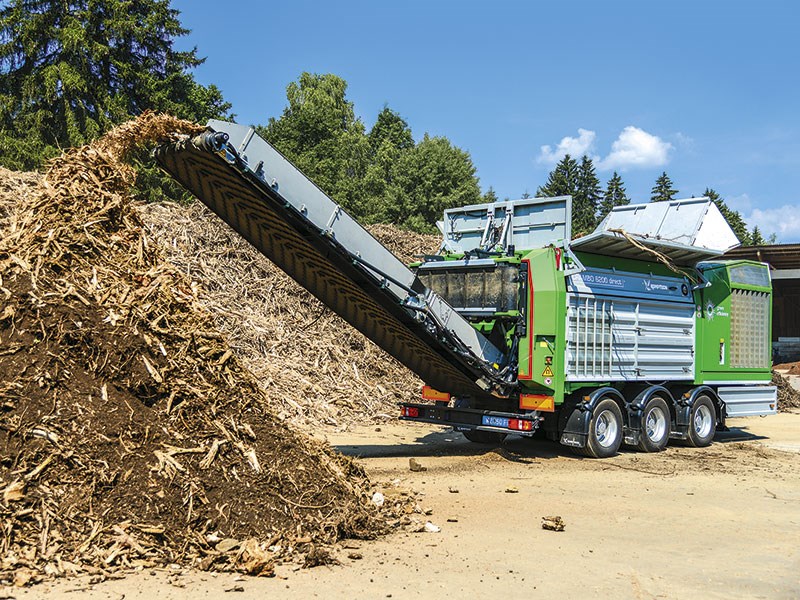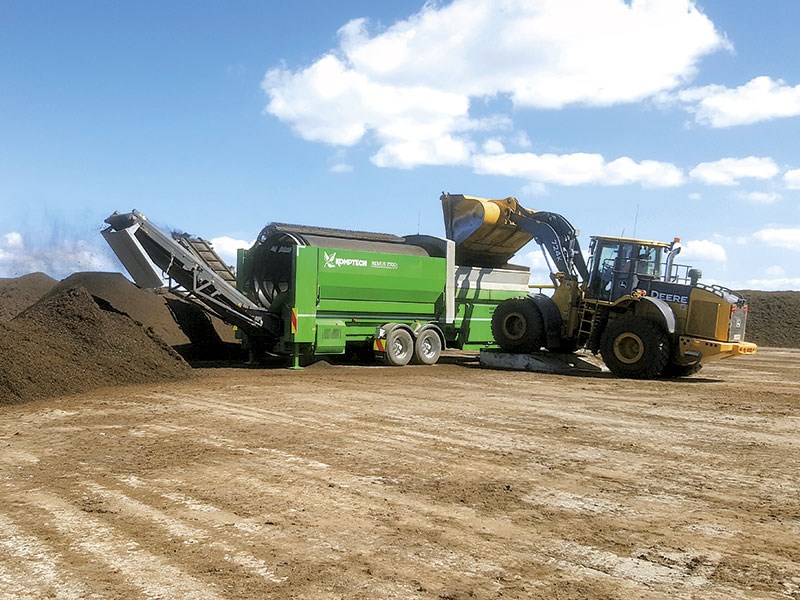 Komptech's product range boasts more than 30 different types of machines in its portfolio
With the arrival of powerful and efficient Komptech shredding and screening hardware in New Zealand last year, the local recycling and materials handling sector now has direct access to the latest innovations from the factory, backed by a full New Zealand-based service operation.
Founded in 1992, Komptech is a leading international manufacturer of mechanical screening and shredding machine technology.
The Komptech product range boasts more than 30 different types of machines in its main technology portfolio. Drum screens, star screens, shredders, compost turners, stone separation equipment, and even fertiliser spreaders are all important components of Komptech's diverse lineup of specialised materials handling machinery.
Central to that specialised lineup are the Crambo Universal Shredder and the Nemus and Cribus Drum Screen range.
The Crambo low-speed universal shredder is capable of processing all matter of wood material quickly and efficiently. The Crambo has established a robust reputation overseas and is used for branch and shrub pruning, as well as processing large-scale rootstock, untreated pallets, and even waste wood intermingled with other debris.
The Crambo features a number of innovations, including a hard-wearing hydromechanical drive system for improved economy and an extra-large shredding chamber for better material throughput.
A key feature of the Crambo universal shredder is also the ability for material to be shredded to a user-determined particle size. This and other machine functionality is easily controlled through an intuitive symbols-based digital instrument panel.
Meanwhile, large service doors mean that when performing routine maintenance or during scheduled servicing, Crambo's Cat diesel mechanical components and wear- parts can be accessed quickly and easily, mitigating extended machine downtime.
In addition to shredding technology, Komptech also has a broad range of tough, proven drum screens on offer. Komptech customers can choose between diesel-hydraulic and electric drive machines, with the latter being able to run off mains power or an onboard generator. The Austrian manufacturer offers small, medium, and large heavy-duty machines, capable of tackling virtually any recycling and materials handling requirement.
Komptech recently launched a new generation of mobile hydraulic drum screen in the form of the Nemus 2700, which combines new features with design details from the innovative, fully-electric Komptech Cribus drum screen series.
Taken together, Nemus and Cribus mobile drum screens set the template for impressive productivity through clever design.
In addition to a choice of diesel-hydraulic or electric drive, Komptech drum screens feature a host of practical details, such as an easy-clean, two-stage radiator induction screen, larger material intake support wheels, a one-piece corrugated edge fines discharge belt and a low-wear collecting conveyor scraper. Extended discharge belts included as standard are designed to give operators more flexibility.
Both the Nemus and Cribus models feature a large 5m³ hopper to help with throughput efficiencies, along with controls designed with safe and easy machine operation in mind.
The drum itself features improved material flow, with excellent clearance between the drum and sidewall allowing for a wide range of materials to be processed.
Komptech's impressive range of ready-made screening and shredding solutions are available in New Zealand now. Innovative and tough in equal measure, the opportunity for the local materials handling and recycling industries to discover what Komptech technology brings to a variety of operators in every corner of the globe is finally here.
For more information on Komptech shredding and screening machine solutions, contact Ditch Witch New Zealand Ltd on 09 570 1002 or 0800 DWNZ LTD or info@ditchwitchnz.com or visit ditchwitchnz.com.
Keep up to date in the industry by signing up to Deals on Wheels' free newsletter or liking us on Facebook.