Komatsu dozer shines for Ray Purser
---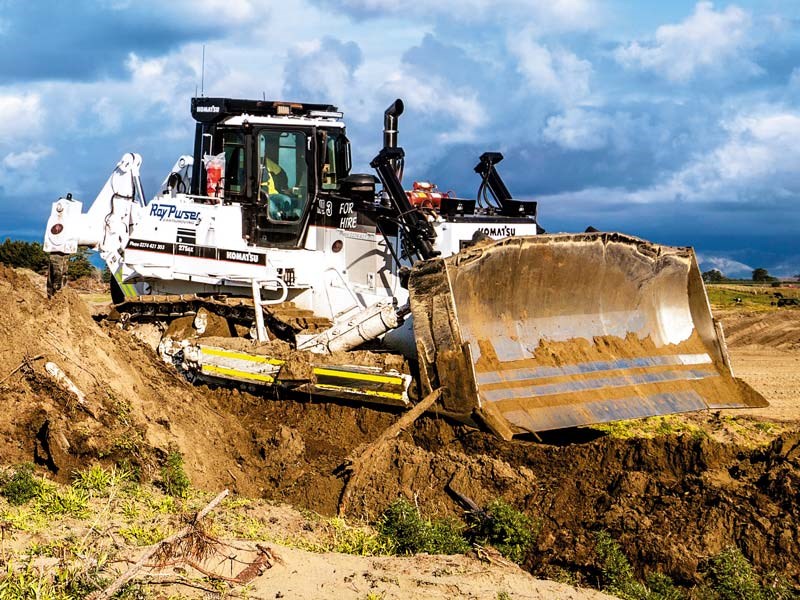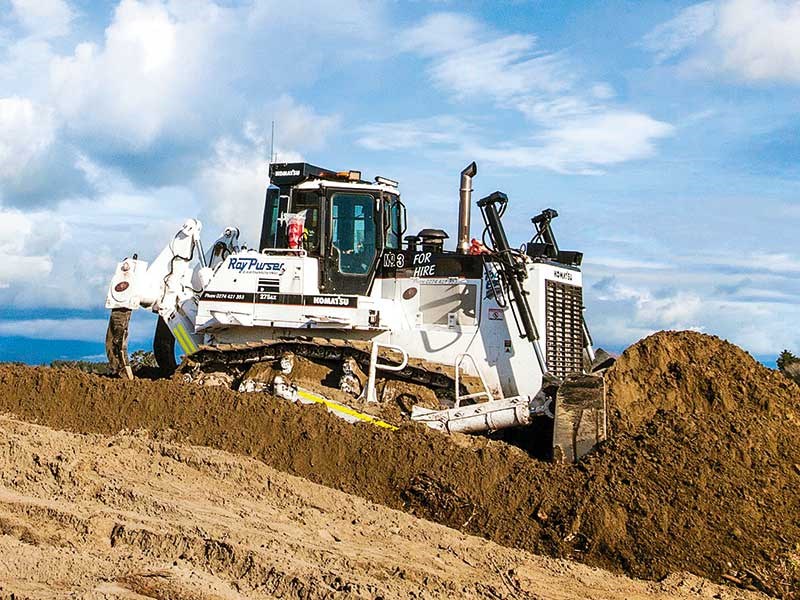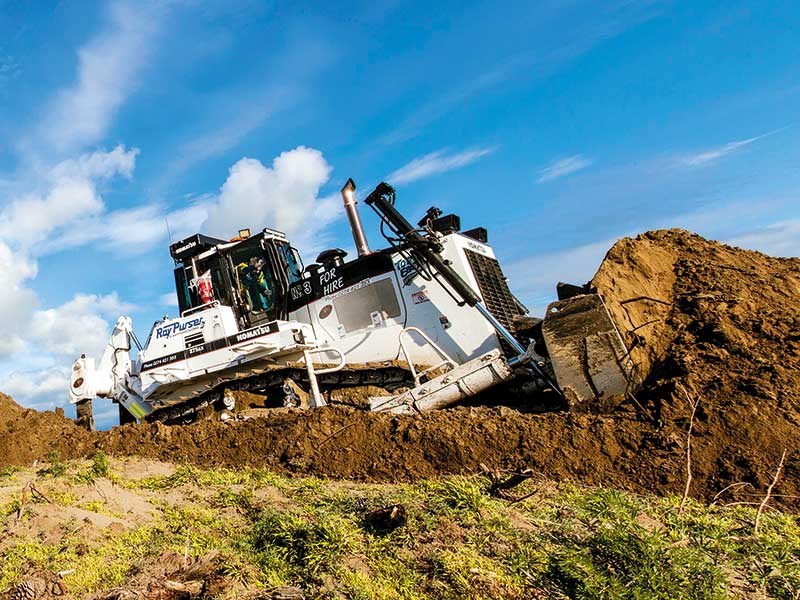 Wellington-based dozer hire specialist Ray Purser recently took delivery of a used Komatsu D275AX-5EO, after being on a lookout for such a machine after operating a couple of them in Australia five or six years earlier.
Ray's D275AX-5EO joins two other dozers in his fleet, which work across a wide range of general dozing applications throughout the lower half of the North Island, including major infrastructure projects, cross-blading, and river rehabilitation works for the Wellington Regional Council and farm conversion jobs.
He bought the machine—a 2011 model with around 11,800 hours on the clock—through Komatsu Australia's used equipment division out of Perth, where it had been working on an iron ore mine in ripping applications.
"I always had a liking for Komatsu dozers, particularly the D275, after I operated two of them in Australia while working on a pipeline project near Gladstone in Queensland," says Ray. "I found them to be really productive machines. They can rip hard rock no problem and push really well, so if one came up, I always had a plan to buy one."
Since the delivery in early August, Ray has been "over the moon" with his latest machine.
"I like the quietness of the machine and also the transmission system. You can dial it up on the computer so that it will start in second gear, but as soon as it loads up, it drops down. You don't have to take it down a gear yourself.
"I also like the steering system; how the dozer balances and how well it can push," he says.
"And in terms of fuel burn versus metres of dirt moved, it would be more productive than my other two dozers; plus it's quicker across the ground."
After getting the dozer transported over from Australia, it went to Machinery Specialists—Komatsu NZ's Palmerston North service partner—where it was serviced and overhauled.
It was also given a complete new paint job in Ray's company colours, white and black, including signwriting the name he has given the machine—Too Easy.
"All my machines have names, and I got this name from the Komatsu guys in Perth when I was buying the dozer. Nothing was ever too much trouble for them, and they were always telling me everything was 'too easy', so the name stuck.
"I've been really pleased with the service I've had from everyone at Komatsu and especially Rob Myers at Machinery Specialists. He's done a brilliant job, absolutely fantastic. I was a bit concerned about dealing with a service partner in Palmerston, me being Wellington based, but Rob really stepped up to the mark," says Ray.
"The dozer comes with Komatsu's KOMTRAX remote monitoring system, and Rob's hooked us up with it. He has put us on a service plan, and he's going to look after it."
The first job for Ray's new dozer was on a dairy conversion in the Manawatu, restoring a farm from tree plantation back to dairy.
The work includes bulk pushing, stripping out topsoil, contouring the terrain from forestry to dairy pasture, shaping out sand dunes, and then restoring the topsoil back over the new contours. "We don't use any machine control systems; it's all eye-ometer here!" says Ray.
In a few months' time, Ray's fleet of dozers will begin work on the massive Transmission Gully motorway project to the north of Wellington, a job that will keep him busy for quite a while.
"Transmission Gully will be a huge job for us, and that's an important reason why we bought this new dozer.
"To work on a project like this, you have to present yourself properly, and you've got to have good gear, and I have good gear. There's no two ways about it," he says.
Keep up to date in the industry by signing up to Deals on Wheels' free newsletter or liking us on Facebook.