JCB 3CX backhoe loader review
---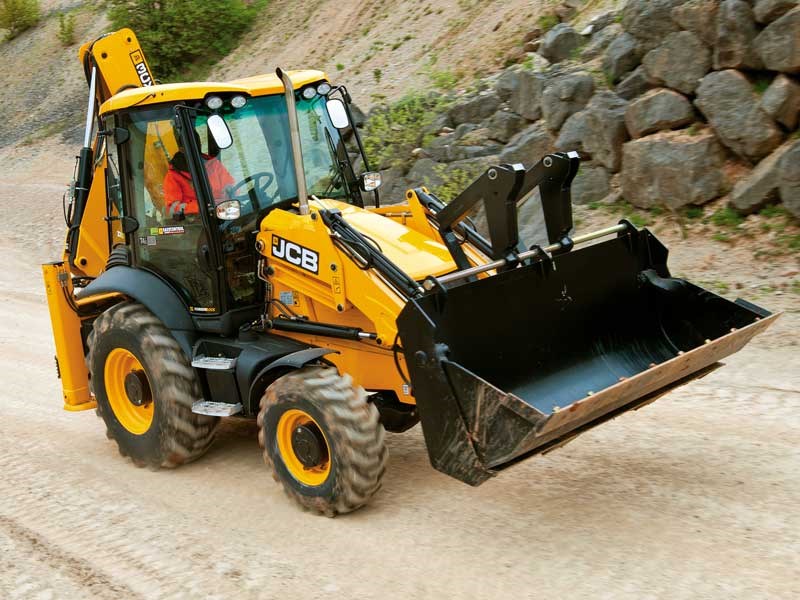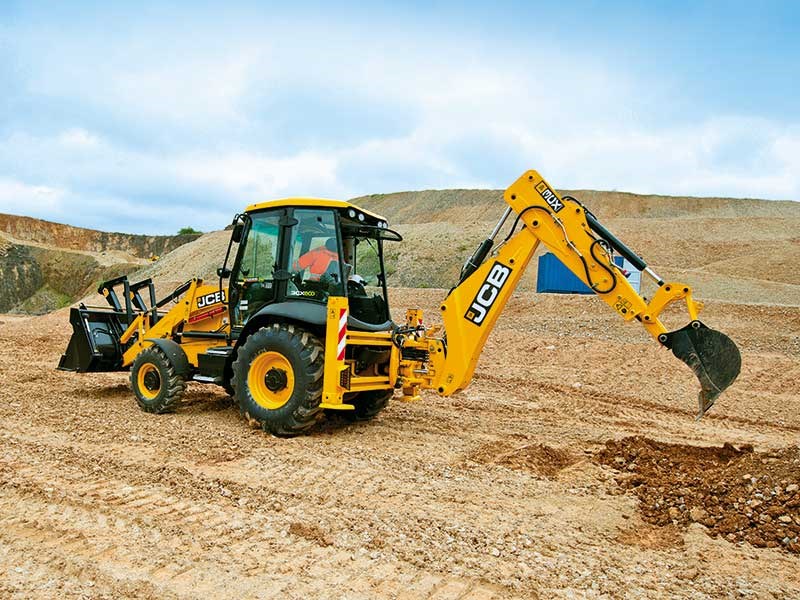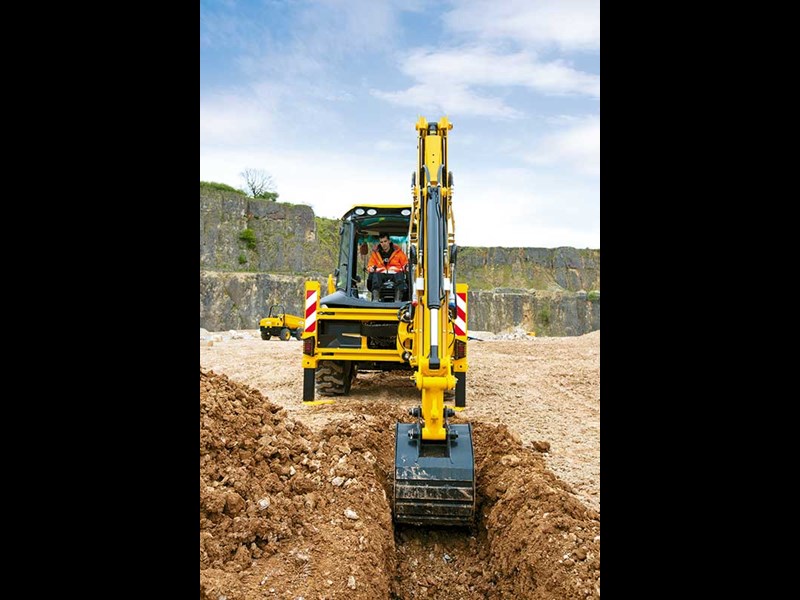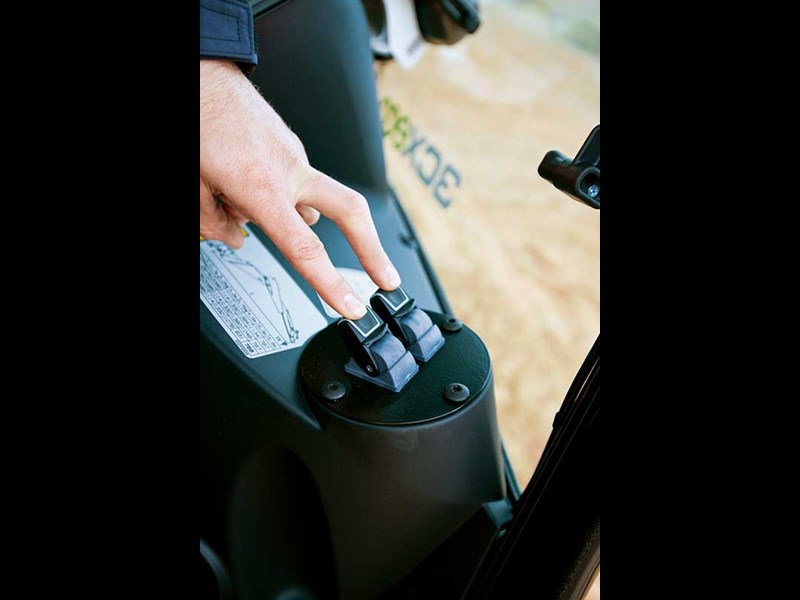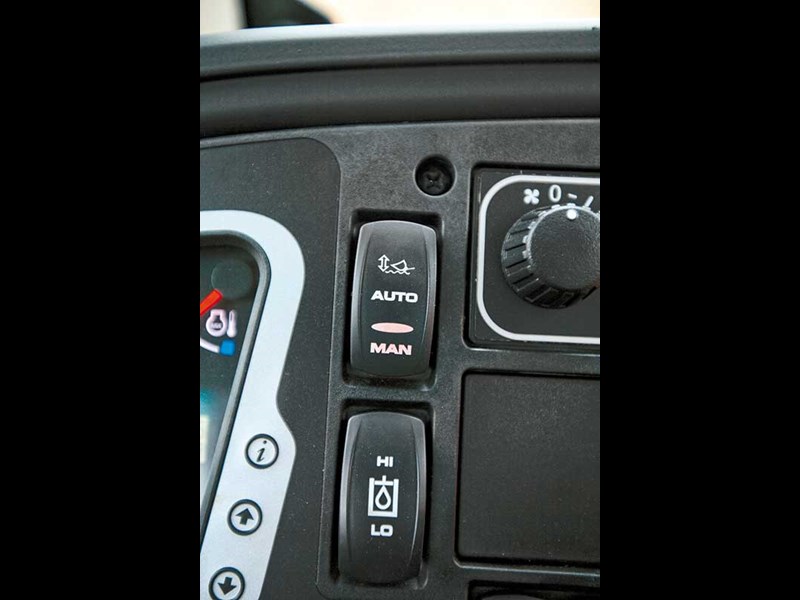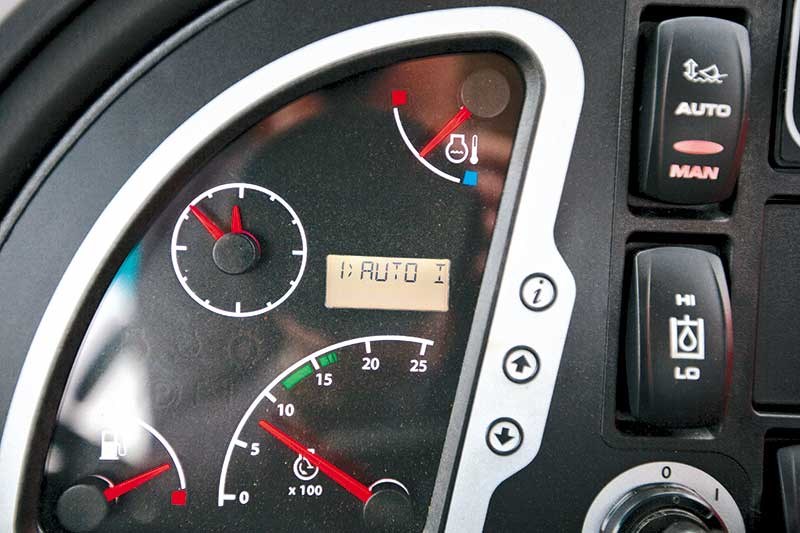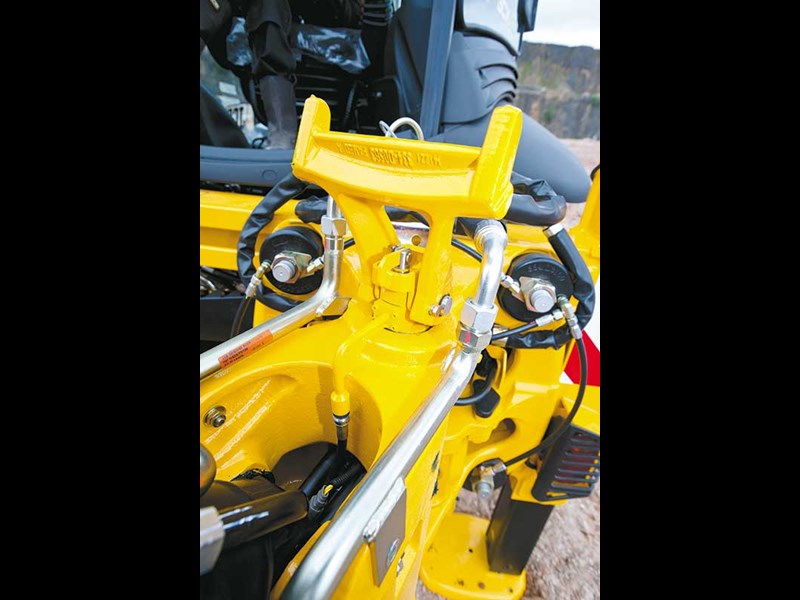 In NZ, backhoe loaders are mostly seen as outdated machines of the past. However in the UK, they appear to be as popular as ever. Our UK tester took a look at a range of automated functions JCB has developed to make a day at the controls simpler and more efficient.
Shortcuts. We all have our favourites. Whether it is smartphone related, computer keyboard or machine operation, we all have ways of making repetitive tasks quicker, slicker and easier to execute.
I don't doubt it is the same for backhoe loader operators. Dealing with the monotony of repositioning the machine when using the excavator has to be one of the most time-consuming functions endured by many an operator.
Most operators will have tried to lift the front bucket without turning the seat before raising the backhoe off its stabilisers and pushing forward using the excavator bucket.
By listening to operator feedback and watching backhoe operators at work, JCB is learning more and more about the role of its backhoes and how they are being used – or abused.
At the very least, it has accepted that backhoe loaders are seen as complex pieces of equipment, particularly among younger operators who have very quickly adapted to the simplicity of lever-tugging on mini and midi excavators.
Reluctance to cab-hop onto a backhoe and risk endless levels of banter from colleagues after a ham-fisted start on a relatively complex machine can be too much to bear. And who can blame them? Having to use a sequence of buttons, levers and pedals – particularly when it comes to repositioning – no longer holds the attraction that it perhaps once had.
Compared to an excavator, a backhoe is just too complicated a machine to use.
This might not come as a surprise to most of us, but to the world's number one maker of backhoe loaders – and one that set the foundations of its business empire with the 3CX – it is an area that needs addressing. More so if backhoe efficiency is to improve and make up some of the ground it has lost to less complex digging equipment.
One solution to this eternal problem is not another selectable control pattern, but the use of advanced electronics to combine multiple processes and improve functionality. The goal is to make life simpler and more efficient for those who find themselves reluctantly accepting the keys to a shiny new 3CX.
And progress starts with a host of automated processes to make the backhoe much easier to use.
"We've got comfort and fuel efficiency well and truly sorted out, which means we've been able to focus on making our backhoes much easier to use, while being more user-friendly and delivering greater productivity," explains JCB backhoe product manager Julian Carder.
Using its LiveLink telematics system, JCB has been able to determine the amount of time its backhoes spend on excavating and loading duties. And the back of the machine accounts for around 50 percent of working time.
Even for the highly skilled, getting the best from a backhoe is not without its hassles. There is a lot of unnecessary effort and unproductive time spent repositioning the machine when trenching or ditching, for example.
"When you're ditching, you'll be working with the bucket at 90 degrees to the backhoe, which means you can only cut the width of the bucket before having to reposition – this really eats into productivity," says Carder.
Finding productivity
And he views the firm's latest advances in software and electronic trickery as taking a lot of the tedium from backhoe operation.
"The integration of automated processes has been made much easier with the arrival of common rail engines with drive-by-wire and the associated ECUs that provide the computing power needed to run components more efficiently," he says.
Indeed, JCB has already enjoyed considerable success with Auto Check, which has been in place for some time on Tier 4i models.
Auto Check continues to monitor the coolant, engine oil, fuel and windscreen washer fluid levels throughout the day, updating LiveLink with engine status and providing information to the display in the cab.
These checks are carried out automatically through the dashboard, initially as the ignition is turned on. Anything that needs attention is flagged up immediately.
And now the list of improved 'auto' functionality is growing. A range of automated features can now be found on JCB's backhoes. Depending on the model and its control system, operators could expect to find some or all of the following: auto throttle, auto idle, auto boomlock, auto drive, auto smooth ride system, auto stabilisers up and auto pre-heat.
All have been engineered to make life easier for the operator, to boost productivity and cut downtime, and reduce fuel consumption and emissions. And an opportunity to put the machine through some of the most repetitive backhoe tasks at the firm's Kevin Quarry in Staffordshire gave a chance to explore these newfound shortcuts.
Auto idle offers no surprises. It's been a widely accepted part of excavator control systems for donkey's years – why it's taken until now to apply to backhoes could be considered a mystery. And as you might expect, auto idle drops the engine speed to tick over when the controls are not used. Doing so reduces fuel consumption and emissions.
A tug of the backhoe levers sees revs automatically increase to the preset engine speed previously used. Auto idle can be turn on or off which is essential for lifting work, and its parameters can be tweaked through the dashboard to determine how soon – or how late – it comes into operation. And setting the hand throttle to a lowly 1200rpm will prevent auto idle from cutting in.
Auto idle ties in nicely with auto throttle, which is a set-and-forget function for excavator control.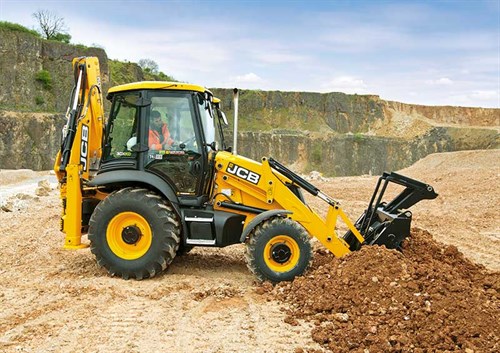 Auto throttle
The hand throttle, now a lever that works an electronic position sensor rather than a cable tugging at the fuel pump, enables the operator to choose a desired engine speed for excavation work.
Once set, it needn't be moved unless the operator chooses to alter the working revs.
With auto throttle, the backhoe automatically returns to idle when the operator spins the seat from the excavator driving position to the loader driving position. Cleverly, engine revs return to the previously used speed when the seat rotates back to the excavator driving position. And if you're not quick enough on the levers, auto idle will also kick-in, adding to the fuel-saving potential.
Those in the north might appreciate the optional auto preheat system now available for the JCB backhoe.
Auto preheat allows the operator to programme – on a weekday basis – the preheating of the engine block, for up to 30 minutes before starting working. Using a truck-style cab heater, auto preheat reduces start-up time, quickly defrosts the windows and warms the cab.
JCB says this feature can also extend service intervals, due to there being no requirement to run the engine to warm fluids or defrost the windscreen once it has been started in the morning.
Those who have cobbled together all manner of hand-throttle systems when travelling to and from the jobsite just to avoid the pain of keeping a foot throttle pinned to the floor, will no doubt appreciate the auto drive feature.
Auto drive operates in a similar way to cruise control. Though in this instance, it automatically maintains a chosen engine speed rather than a travel speed.
A switch on the dashboard allows revs to be set when roading, and this function is automatically disengaged when the operator touches the brakes, moves the gear lever to neutral or turns the system off using the auto drive switch adjacent to the hazard warning light switch.
Like cruise control, activation of auto drive will only be acknowledged after the system has identified that the brakes work – and a push of the pedal is all that's required to satisfy this requirement.
Using auto drive, there is no need for the operator to keep their foot pinned on the throttle while travelling, and is another useful feature aimed at reducing fatigue. And climbing a slope sees the transmission respond accordingly, without any need for me to interfere.
JCB's SRS (smooth ride system) is a well-proven component that provides boom suspension through the loader arm hydraulic circuit. Previous versions required the operator to switch the system on or off.
Now SRS has been automated, so there is no requirement for the operator to turn the system on and off which means I'm not going to get a sharp jolt from the loader to remind me to switch the system on.
In auto mode, the system needs 1.5kph of movement to work, and this prevents activation and unwanted movement when the backhoe is stationary.
The system can still be over-ridden and either turned off, or used manually though I can't understand why you would want to.
SRS has two operating modes available with gear selection determining the activation speed; for rehandling work in third gear or lower, SRS becomes activated at speeds above 7.5kph; slotting the transmission into fourth (or top gear) means, SRS becomes active from 5kph.
Auto boomlock is available only on servo lever models, and it eliminates the need for a locking cable to prevent the excavator arm from being used. This latest improvement uses a hydraulic ram to lift and lower the cast mechanical lock – its operation is determined by activating the servo levers using the button beneath the joysticks to bring the excavator into play.
So just activating the servo levers will release the boom lock – very simple and very effective.
More convenience
Excavator convenience is further enhanced by the development of auto stabilisers up and is perhaps one of the best features in the automate suite of improvements.
Again, only available on servo models, stabiliser retraction is by electric switches that are similar to those used for one-touch electric window controls in cars.
An added twist comes from engine revs being automatically increased to speed up the process, with revs dropping to idle as soon as the stabilisers are fully raised. So once you've clicked the switches, you can spin the seat and focus on loader movement when repositioning the backhoe.
While these changes do make backhoe operation a lot more slicker, we get the impression that JCB has a lot more to offer in the future. And this first wave of automate functions is just the tip of the iceberg.
From my short time in the cab, it quickly became obvious that there are other key areas where additional automation can further improve operator friendliness. I found myself analysing movements over and over, and questioning why JCB hadn't gone further.
And surely the next logical step will be to swap that mechanical handbrake lever for an electronic version, with sophisticated auto hold and release functions as adopted by the automotive industry.
Auto stabilisers up hints at some of the potential within. I'm sure that a couple of tilt sensors linked into this system could sort a self-levelling auto stabilisers down function too.
By using seat-activated position switches, there could be many more additional functions than can be combined and streamlined to make the move from excavator to loader and back again a much slicker and even simpler process.
With the exception of the optional auto preheat system, you'll not be paying extra for such efficiency gains. JCB's package of automated control systems have been soaked up in the price of the infamous British backhoe.
For the latest news and reviews, subscribe to Deals On Wheels magazine here.
Keep up to date in the industry by signing up to Deals on Wheels' free newsletter or liking us on Facebook.