Wolf WL80 loader review
---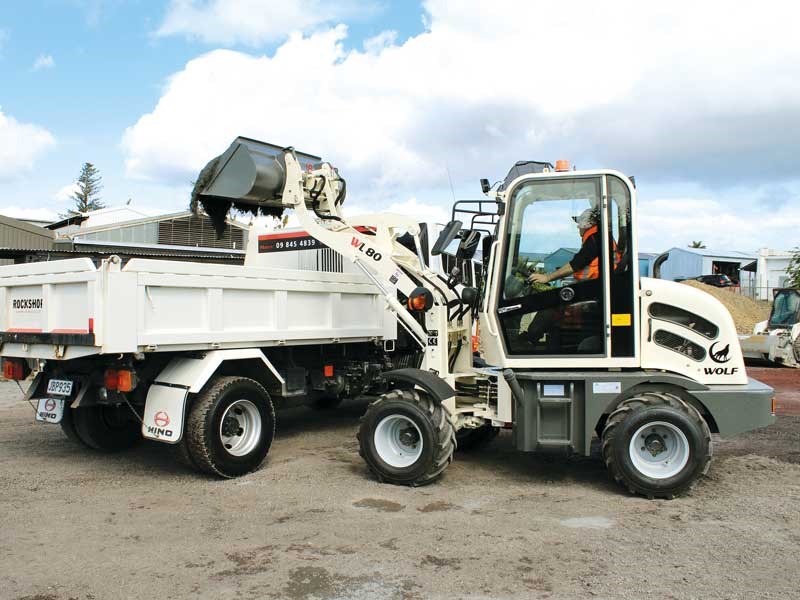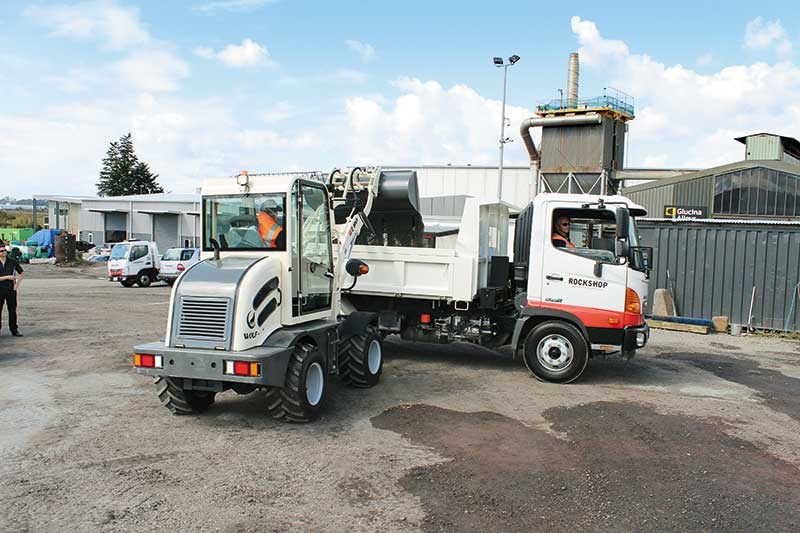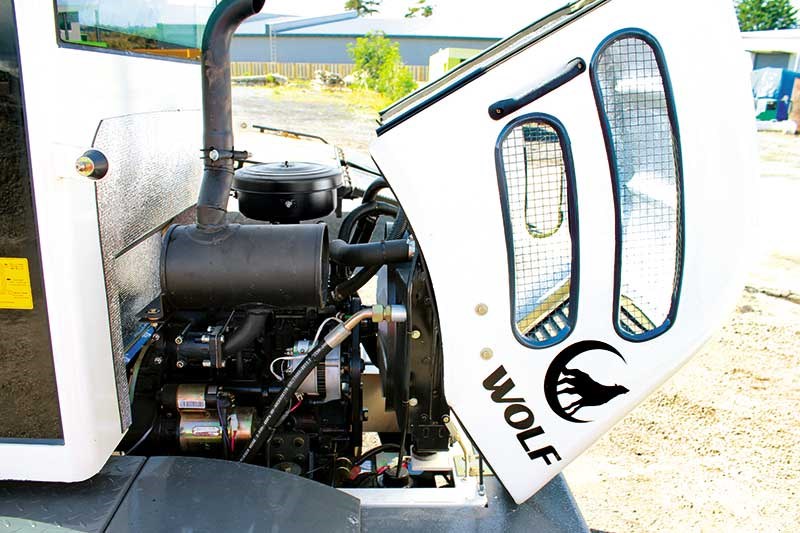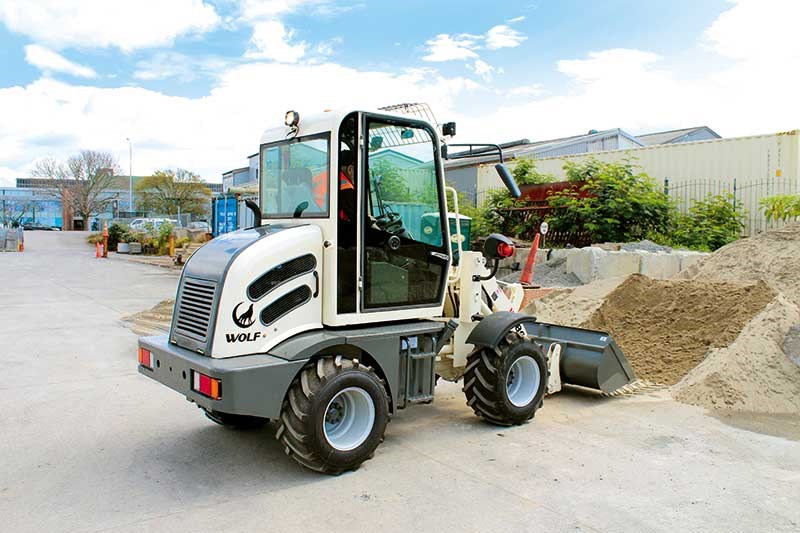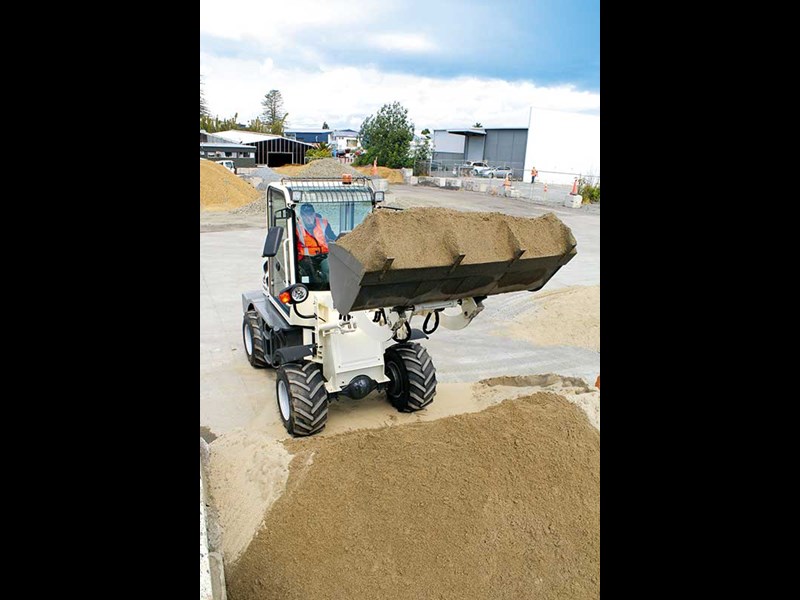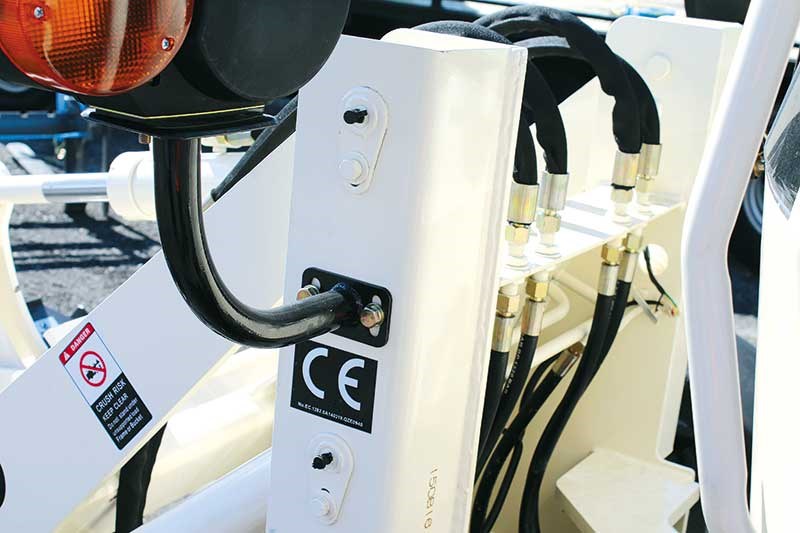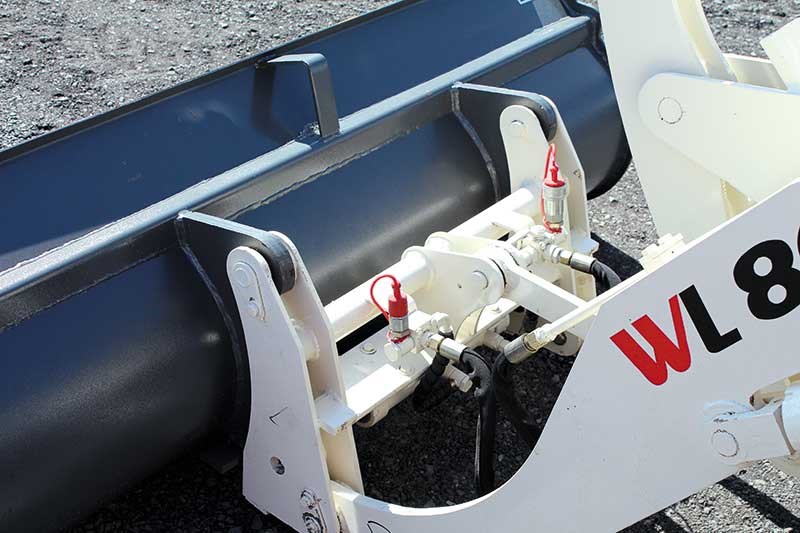 Check out this review of the Wolf WL80 wheel loader.
I caught up with Daniel Fisher from Blenheim-based business Ultraquip during the Auckland section of his promotional tour around the country.
"I figured one of the best ways to introduce the Wolf brand to people is to show it to them directly," he says.
Fisher's business took the plunge earlier last year, getting a few containers of the small WL80 wheel loaders sent across. The machines have proved a popular choice, especially with people who were previously considering purchasing a second-hand machine.
With a keen eyebrow-raising price, it's little wonder that Fisher has ordered more of the Chinese-made machines for the New Zealand market and now has three sizes available.
Versatility is a key selling point for the Wolf WL80 wheel loader and it comes with a set of pallet forks as standard, which is probably ideal since the machine would be quite at home in a yard or pack house situation.
With a range of other accessories available, agriculture and beekeeping businesses are other avenues that Ultraquip have identified as being suited to the machine, and again the keen price should entice some operators to upgrade to newer equipment.
So, following on with the yard theme; what better place to try the machine out than The Rockshop in Auckland? Wayne and Anna Ashford's busy yard is always a hive of activity, and Wayne was co-opted to give us his opinion from behind the steering wheel.
Wolf WL80
The Wolf WL80 itself is fairly pleasing to the eye and it's quite nice to see something that isn't orange or yellow for a change. While it probably won't win any trendy design awards, the lines do flow quite well.
With a total weight of 2000 kilograms, the 0.6-cubic-metre capacity bucket should make quick work of loading trailers and small trucks. Its tight turning circle of 3200mm should also be ideal for manoeuvring in tight storage sheds.
Engine and transmission
Diesel power is provided by a three-cylinder naturally aspirated Changchai 385 engine that outputs 25kW (33.5 HP).
The transmission is a high-low speed hydrostatic design. Some younger operators who are used to changing forward/reverse direction by flicking their wrist on powershift transmissions may not like the manual-gear-change feel a hydrostatic setup requires; and while this will always be slower to use, the Wolf WL80 was never really intended to compete with other fast-production orientated models.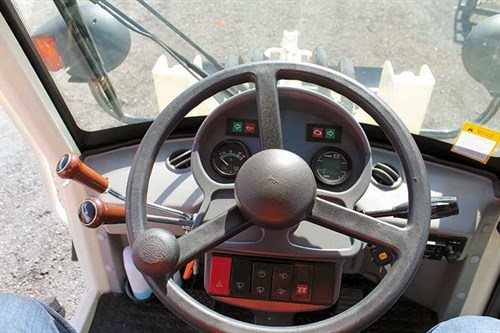 Cab
For a small machine, the fully enclosed cab offers a high level of comfort and will provide nice protection for operators who usually have to battle the elements. A fan for hot days and heater for those chilly mornings add to the comfort level. Lots of glass provides good all-round vision, and the wood-grain highlights on the gear levers show nice attention to detailing. The bucket is operated by a single-lever joystick setup.
The test
Even though I could have jumped aboard and given our little Wolf WL80 loader a run, as mentioned earlier, I asked Wayne to jump aboard and try it out. As he spends most of his day loading out aggregate from his 18-tonne Hyundai wheel loader, I thought an opinion from an operator of his high calibre would be good.
Once behind the wheel, Wayne made quick work of loading out one of Rockshop's small trucks before trying the Wolf WL80 loader out on different products around the yard.
During the test run, Wayne noted that the machine struggled a bit on the heavier GAP product, especially when working with a full bucket. When discussing this, he did agree with my suggestion that a lot of machines of the same size would also have had difficulties with that type of product. Moving onto other products and sand, the loader handled well and produced good results though.
The verdict
Speaking about the machine's performance later on, Wayne says that it would be good for smaller operators; but without a powershift transmission, hesitated on recommending it for a frontline production machine that would be loading out all day every day. He didn't try out the pallet forks, but thought that they would suit the machine well.
If I was a buyer with around $20k in my pocket, I'd think the Wolf WL80 as presenting exceptional value for money, especially when compared to what is available on new and second hand market. I commend Daniel Fisher for taking the plunge by introducing the Wolf brand to the market, and I'm sure many buyers would agree.
For the latest news and reviews, subscribe to Deals On Wheels magazine here.
Keep up to date in the industry by signing up to Deals on Wheels' free newsletter or liking us on Facebook.