Komptech innovation starts here: everything you need to know…
---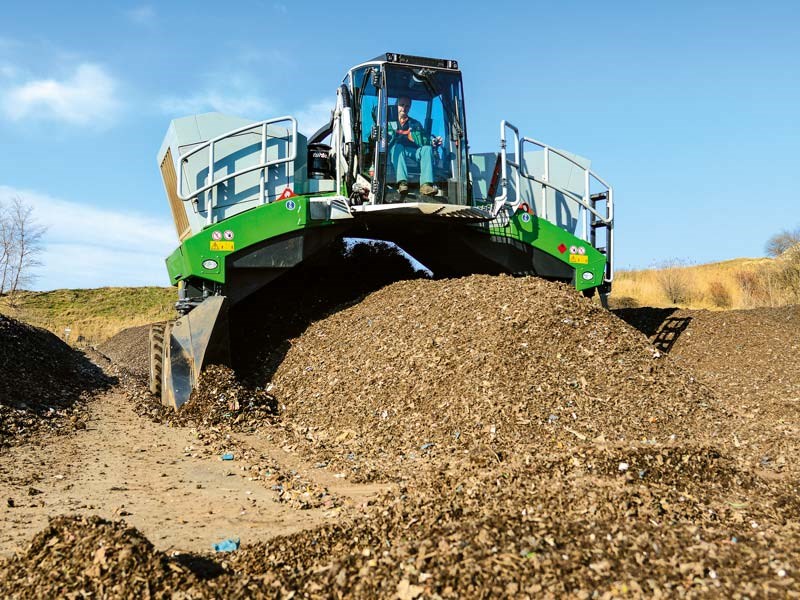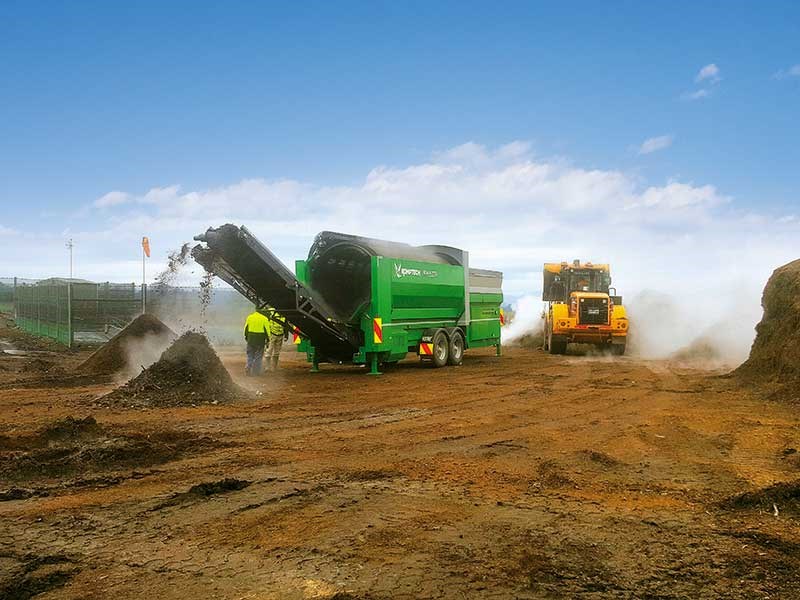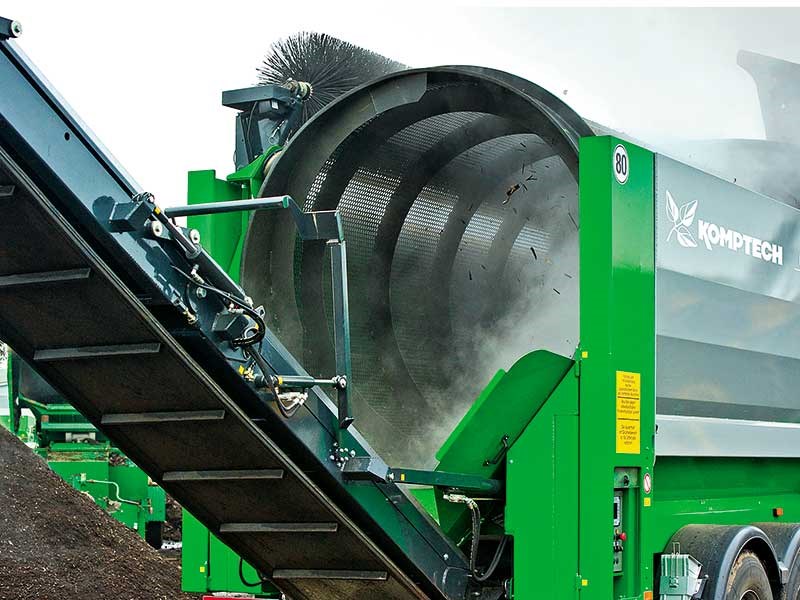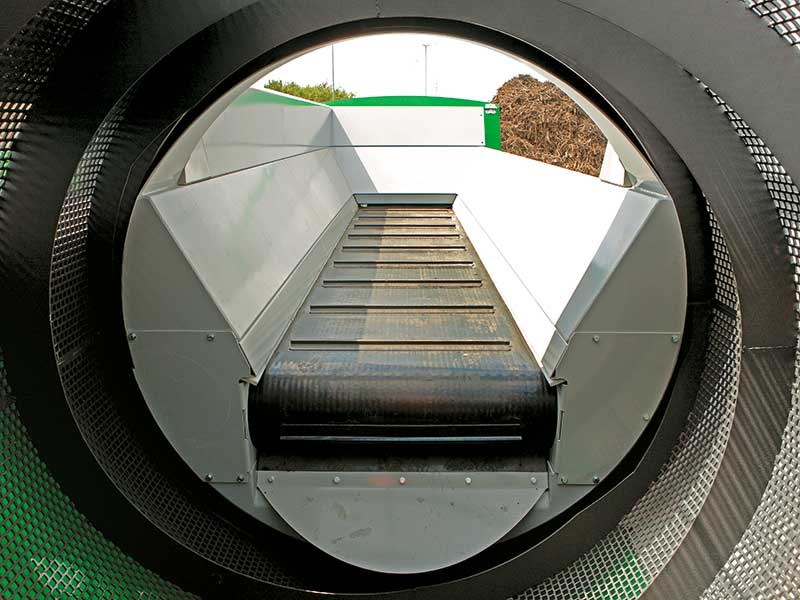 The full range of innovative Komptech shredders, windrow turners, star and drum screens are now available to the New Zealand recycling and materials handling sector, through official distributor Ditch Witch New Zealand.
Komptech is a leading international manufacturer of machines and systems for the mechanical screening and shredding of compost, solid waste, and the processing of woody biomass for use as a renewable fuel.
Now with direct local sales and after sales support through Ditch Witch New Zealand, the full Komptech product range of over 30 different types of machines, is available for the first time to Kiwi recycling and materials handling entities, with a direct line to the Komptech factory.
"We're very proud to be taking on the Komptech range of innovative, specialised machines," says John Grant, Ditch Witch New Zealand general manager.
"Ditch Witch produces niche equipment of an international standard that has been trusted by operators in the underground construction field for many years. With Komptech enjoying a solid reputation in the recycling and materials handling sector, we see a real symmetry between the two distinct ranges of speciality machines and our ability to support the companies that put their faith in them.
"This is a new step for us into an entirely new sector of industry. But we've a trusted, European quality, globally recognised brand at our side and we're looking forward to meeting a whole host of Kiwi companies doing amazing things within their chosen field.
"We have a ready-made portfolio of impressive, specialised machinery to talk about and we're looking forward to starting the conversation."
A global product range
Founded in 1992, Komptech now employs 560 staff worldwide and boasts nearly 3,500 customers in 57 countries around the world. The Austrian-headquartered company tallied up 100 million in sales of its equipment during 2014-15 and, as of late 2014, had delivered over 4,000 machines worldwide.
"We're hitting the ground running with Komptech in New Zealand, with a full range of processing options available immediately," continues John Grant.
"There are already Komptech customers within the local recycling and materials handling sectors; companies with a lot of experience in their chosen field that trust the Komptech name.
"We're looking forward to providing after sales service and support closer to home, as well as introducing the Komptech line-up of screening and shredding equipment to a whole new audience."
Crambo Universal Shredder
Of all the specialised machinery in the wider Komptech range, the Crambo low-speed universal shredder is probably the most well-known to the local industry.
Specifically developed for wood and green waste, the Crambo is capable of shredding all matter of wood material quickly and efficiently. From branch and shrub prunings with a high leaf fraction, to rootstock weighing several tonnes, untreated pallets, or waste wood intermingled with other debris – everything is shredded to a user-determined particle size.
Introduced to the range recently, the new Crambo Direct dual-shaft shredder combines the functionality of hydraulic drive with the efficiency of mechanical drive. This translates to improved drive economy, but not at the expense of rapid adaptability to the material being processed.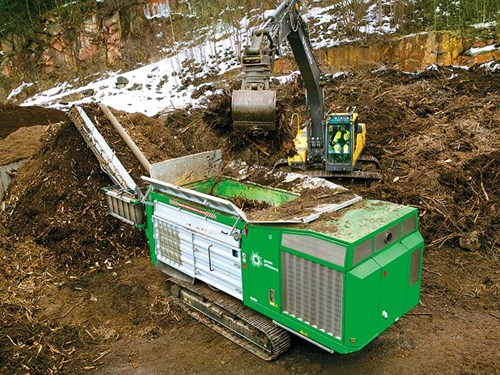 The Crambo Direct features two 2.8m low-speed counter-rotating drums with shredding teeth, capable of processing material at a variety of particle sizes.
"Being able to configure particle sizes is a key benefit of the machine," says John.
"The degree of shredding can be adjusted as needed by changing the screen basket in a matter of minutes, thanks to the extendable cassette providing for easy access to the screens.
"This process can be completed quickly and without needing any specialised tools.
"Combine this flexibility with the reliability of Caterpillar diesel engine technology and user-friendly control systems – delivered on either a trailer chassis or tracked hydraulic drive platform – and the Crambo offers a multitude of options."
Topturn X Range
Comprising of X45, X55 and X63 models, the Topturn compost turner range is designed for heavy-duty use in the mixing and aerating of triangular windrows.
Available in both wheeled and tracked configurations, the Topturn features a solid telescopic frame which allows for full mobility in even the most difficult environments.
Below the ergonomic, pivoting driver's cab sits a large, powerful, hydraulically-driven turning drum with efficient conveyor and throwing blades.
The Topturn's processing action accelerates the composting process by ensuring that all materials are mixed and that nothing is missed. Other technologies on-board the Topturn include a watering system and patented scraper device in order to reach the lowermost ground layers.
"Thanks to its telescopic frame and swivelling cab design, the Topturn machines feature a compact silhouette when in transport mode, making it much easier to use on multiple sites," says John.
Nemus Drum Screen
Komptech has a broad range of drum screens for virtually any application, with a choice of diesel-hydraulic or electric drive, from mains power or an on-board generator. The hydraulic machines feature tough, proven technology, in size classes that encompass small, medium and large heavy duty recycling and materials handling requirements.
Komptech recently launched a new generation of mobile hydraulic drum screen with the Nemus 2700. The Nemus replaces the manufacturer's previous Mustang range (NEw MUStang) and combines well-regarded features from its predecessor, combined with new details brought across from the Komptech Cribus series of drum screens.
Redesigned controls make operating the machines easier and the extended discharge belts included as standard give the operator more flexibility.
Practical details like the easy-cleaning, two-stage radiator induction screen, the larger material intake support wheels, one-piece corrugated edge fines discharge belt and the new low-wear collecting conveyor scraper reflect customer feedback on what makes a great drum screen.
"It's interesting to note just how much emphasis Komptech place on flexibility," continues John Grant.
"Because this is a new product, Komptech has decided to make it easy for existing drum screen users to switch between the Nemus 2700 drum and older model Mustang drums.
"There has been a heap of thought put into the design of the drum itself as well. It features improved material flow."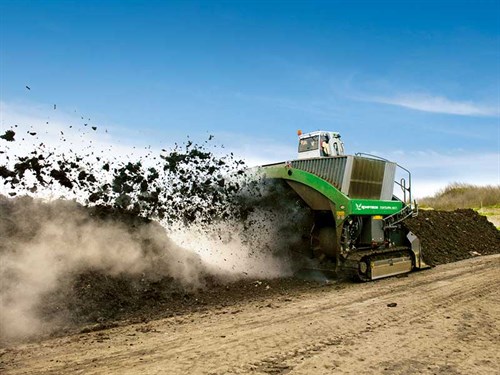 Multistar L3 Star Screen
Star screens allow for separation into two or three fractions through the one machine, in just one pass.
Komptech's Multistar star screens are trusted worldwide to deliver high throughput and accurate material selectivity, even when sifting material of varying moisture content and composting stages. This is because the screen units are continually cleaned by the patented CLEANSTAR cleaning system.
The new Multistar L3 is a further improvement on the Komptech line of Multistar star screens, featuring high throughput across a wide range of applications.
"All machine components are electrically driven and power to the machine can either come from the grid for the lowest cost, or from an on-board generator where grid power isn't available," says John.
"Komptech star screens are proven performers in processing wet, heavy material at high volumes, making them ideal for New Zealand conditions. If it's consistent production you're after, you really can't go past one of a Komptech star screen."
The L3's screen drive components have been manufactured tougher, the fines discharge system has been redesigned, and the control setup is even more intuitive. To change the particle size, the operator need only press a button and the machine does the rest. The electrical drive gives quiet, efficient and economical operation.
A range of options
As John Grant explains, the Komptech machine range includes 30 different solutions, all available to the New Zealand industry and backed by the same after-sales support and advice Komptech customers have enjoyed overseas for more than 20 years.
"In addition to the specialised machinery we've highlighted here, Komptech offers other equipment designed to get unique tasks done quickly.
"Whether the client is windsifting plastic foils from over-sized screened particles, separating stones from biomas fuels and composts, or even spreading fertiliser, Komptech has the machine that will do the job.
"There are many symmetries between the detailed product and service offerings that both Komptech and Ditch Witch offer clients. Both companies are leaders in their respective fields at a global level, offering proven, reliable and tough equipment for operators keen on seeing results."
For more information, contact Ditch Witch New Zealand Ltd by calling 09 570 1002 or 0800 DWNZ LTD.
Keep up to date in the industry by signing up to Deals on Wheels' free newsletter or liking us on Facebook.