"Just one of the blokes" | compactor driver Lydia Hill
---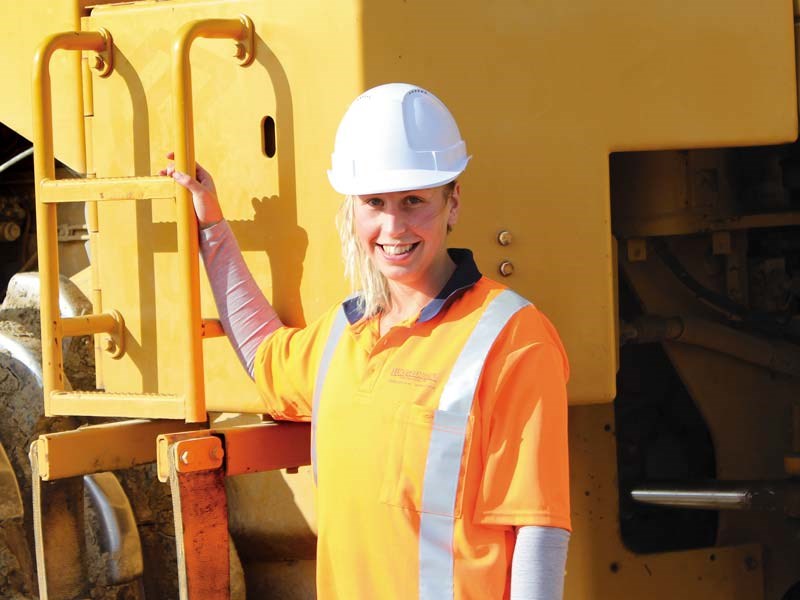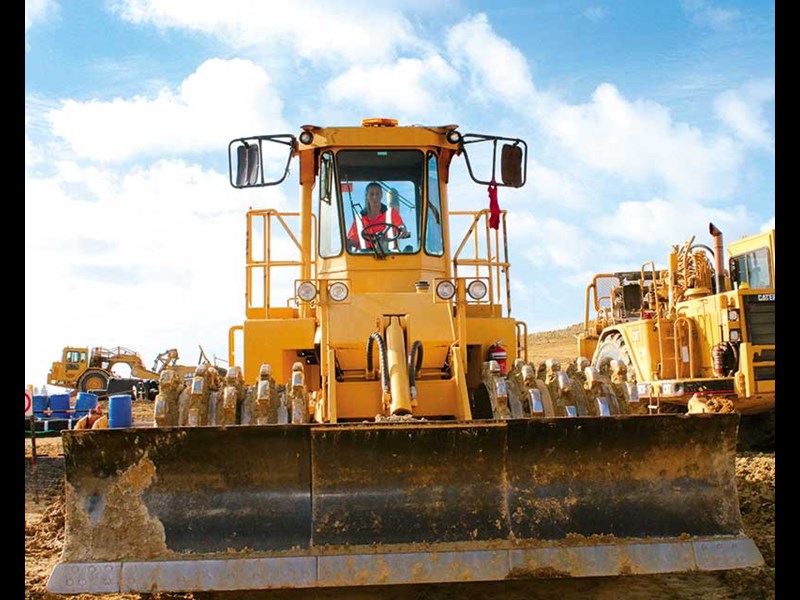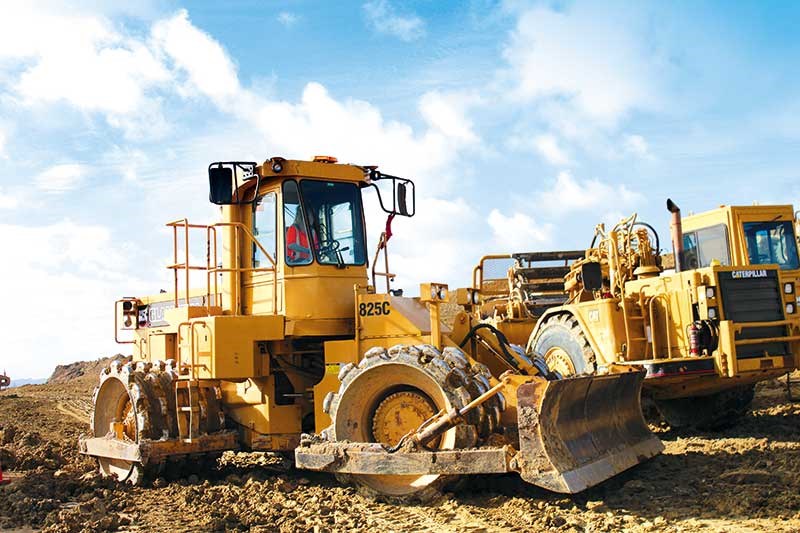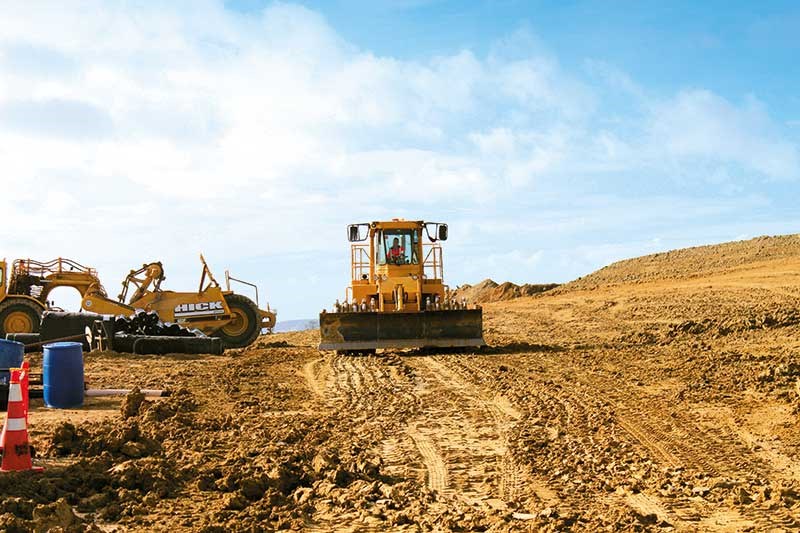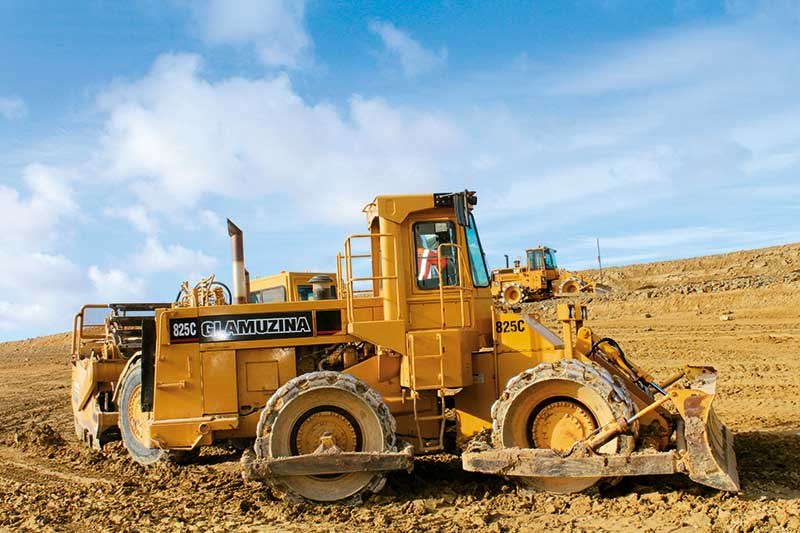 Deals on Wheels meets compactor driver Lydia Hill, who'd love to see more women getting into the construction industry.
Take a drive past any typical construction site around the country and you'll see the familiar sight of diggers, compactors and a bunch of blokes in high-vis vests and hard hats operating heavy machinery.
What you don't often see is women doing the same job. So when we headed out to photograph some equipment at a housing development site in Orewa last month, it's fair to say we were pretty surprised to come across 20-year-old compactor driver Lydia Hill. She's young, blonde and certainly not your typical operator, but she's got huge passion for what she does and can give most of the guys on site a run for their money.
As a teenager, Lydia always imagined herself working in the travel industry. "I loved the tourism industry and really like the idea of travelling, so for a long time I had my mind set of being part of an airline crew," she says. "So it's a bit different being in an industry that's male dominated when I'd planned to be in one that's mainly female!"
But there are certainly no regrets over her decision. "It's such a great atmosphere working outside with a great team. And because you move from one job site to another, you're always meeting new people," says Lydia.
And when you're working 11 hour days, it's important to love what you do. "The days can be pretty long. But also really rewarding, and lots of fun too. When you're working with a good bunch of people and you're doing something you enjoy, then it's all good."
Despite her young age, Lydia isn't new to the business of driving big machinery. From the age of just 14 until she was 19 she lived on her grandparents' beef farm where learnt to drive tractors and trailers. She also spent quite a bit of time with her grandfather digging up kauri logs. After leaving home she moved to Auckland and worked in a small pallet manufacturing business driving forkhoists and forklifts.
Lydia had been considering truck driving since her last year in school when she was offered her current job. And she says she's loved every minute of it. "It's great being outside all day, I just can't imagine myself ever doing a desk job inside!"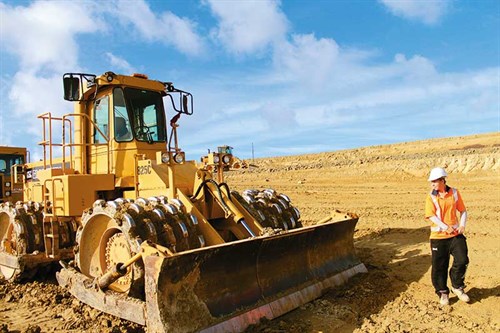 Although she admits that when the weather turns, she can see the appeal of being indoors. "The weather can play a big role in your day, so rainy days it can be a bit challenging."
Lydia says she'd love to see more women getting into the industry. "Since I've stared I've probably only met about four other women in the industry, which is a shame because I think women have a lot to offer, especially if you're confident." And it's a sentiment shared by her employer, Luke Glamuzina who says Lydia is a valuable member of their team. "She's a hard worker and not afraid to give the lads a bit of stick when they need it!" he says.
The machine Lydia is currently operating is a Caterpillar 825C soil compactor although she's operated most earthmoving machinery from dump trucks to diggers. "My favourite would be the bulldozers," she admits. "You get a real sense of accomplishment from moving around a serious amount of dirt."
"It's always quite cool when you start work on a new site that's nothing but grass and land. And then you come back after everything is built and feel really proud that you helped create something new, something that's important and useful to people."
With all this dirt and machinery, I figured that maybe Lydia spent her spare time doing some baking, maybe a bit of ballet or craftwork. Nope. "Yeah, on the weekends I just do typical bloke stuff," she laughs. "Anything that's high energy and involves being outside. A bit of dirt-biking when I can, and anything that is outdoors and challenging. Oh and yep, I like to do some baking now and then too!"
"You just have to have a good attitude and be prepared to give back a bit of cheek to the guys now and then. There will be times that you muck up a bit, but everyone does – or maybe it's just me?" she laughs. "But if there are any women out there who are thinking it might suit them, then I'd definitely recommend they give it a go."
Keep up to date in the industry by signing up to Deals on Wheels' free newsletter or liking us on Facebook.