Edge heavy-duty trommels
---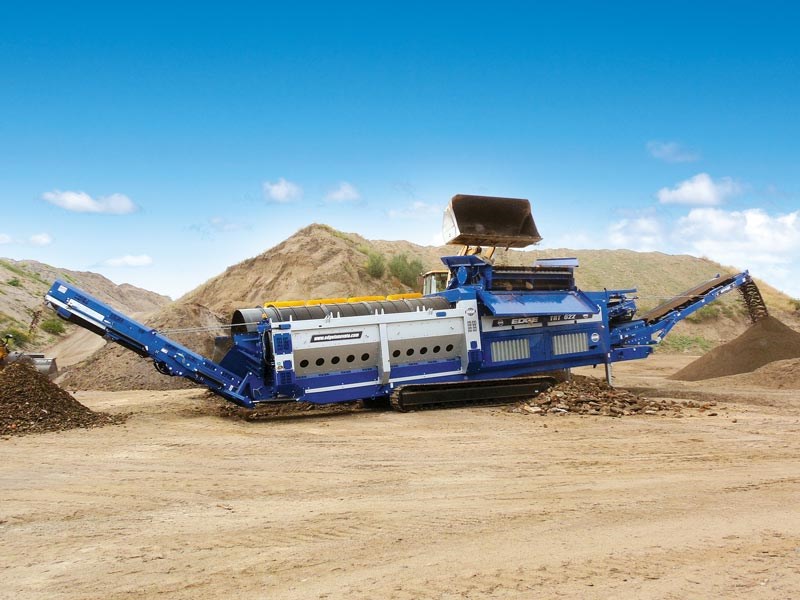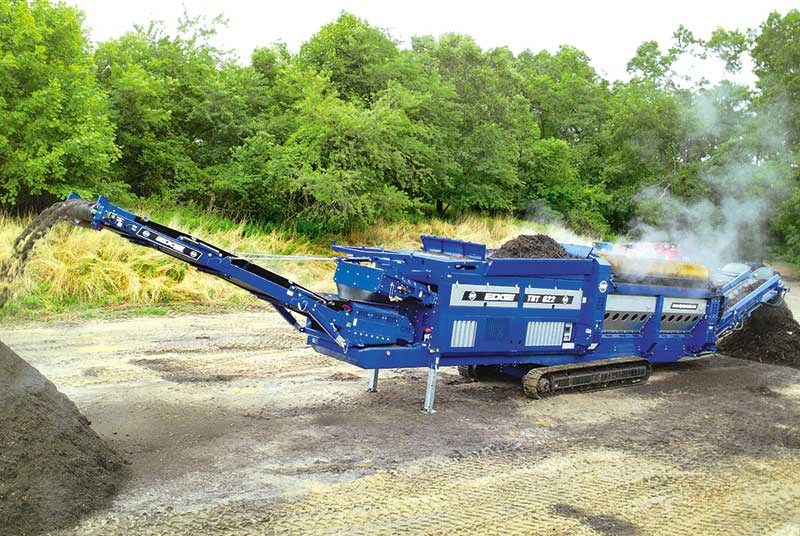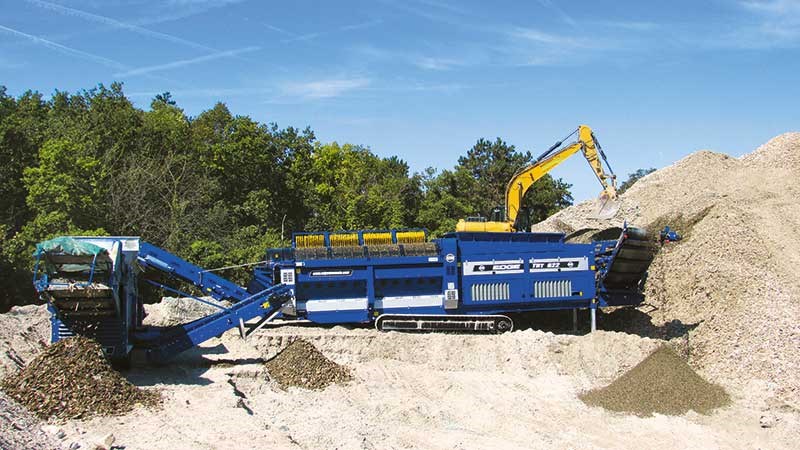 European manufacturer Edge constructs a specialised range of heavy-duty trommels for a variety of applications.
The types of material they process might be diverse, but they all share one common feature: comprehensive back-up support and service through New Zealand distributor Porter Equipment.
Designed for the recycling, mulching, top soil rehabilitation and general construction and demolition industries, Edge's range of heavy-duty trommels have found homes with a vast array of entities in almost every corner of the globe.
Now available in New Zealand, Edge trommels have the ability to expertly handle a multitude of materials, from common aggregates to fertilisers, coal, ores, palm kernel, wood and even tyres.
North Island sales manager Scott Turner from Edge distributor Porter Equipment says these tough machines will appeal to a wide customer base with the ability to augment activities around a large number of different applications.
"There is a diverse range of customers in the wider recycling and construction industries that will definitely see improvements in operational efficiency with these machines.
"The Edge range stems from a tradition of manufacturing that goes back over 25 years, so these guys know their machines. They appeal to a global audience through some very clever innovations, but the company also places a lot of emphasis on a traditional high quality build process," he says.
There are currently three models of Edge trommels available in the New Zealand line-up.
The Edge TRM516 is a wheeled model boasting a 15-tonne operating weight and power through a 90hp (67kW) Caterpillar 4.4 electronic engine.
The TRM516 features a load sensing hydraulic drive system, a 180 degree radial fines conveyor (with an optional heavy-duty oversized conveyor, modifiable with variable discharge height), an extra wide under-drum collection conveyor and the ability to fully adjust the screening angle.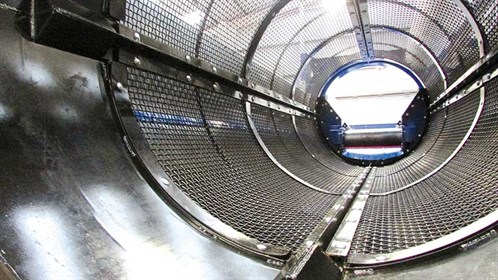 The drum itself is fabricated for heavy-duty usage and the entire machine can be controlled via radio remote.
The Edge TRM622 wheeled trommel steps up the capacity with a 129hp (96kW) Caterpillar 4.4 electronic engine and an increased operating weight of 32 tonne.
A tracked model – the Edge TRT622 – offers the same capacities as the TRM622 wheeled trommel, but brings with it additional usability in underdeveloped environments or where access is steeper through its crawler set-up.
Regardless of which drivetrain is selected, however, all Edge trommels feature a superior 4-Wheel Traction Drive System to help with stability and quick site set-up and deployment.
Turner says that in addition to these machines' variable uses, they offer an extended feature set of optional extras for more diverse applications too.
Tipping and vibrating grids, a variety of meshes and punched plate covers, extra drums, over-band magnet set-ups, hydraulic blowers and air knives and a reversible fan option are all available. In addition to the flexibility Edge's mobile tracked and wheeled trommels offer, a static TRS version is also available.
"Needless to say our extended line-up of Edge materials handling equipment – which also includes a variety of stockpiler, picking station, roll-sizer and shredder gear – are all covered by the usual peerless standard of Porter Equipment technical support and after-sales service our loyal client base has come to expect.
"The brands we select to distribute into the New Zealand market are proven performers, so we know our customers can expect the best out of them, whatever they will be tasked with achieving and wherever in the country they'll be operating," Turner concludes.
For the latest news and reviews, subscribe to Deals On Wheels magazine here.
Keep up to date in the industry by signing up to Deals on Wheels' free newsletter or liking us on Facebook.