Business profile: Readfields Limited
---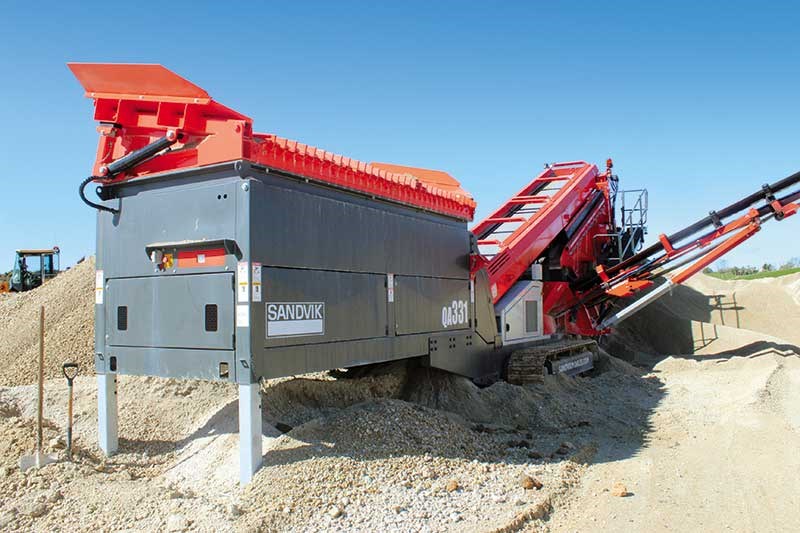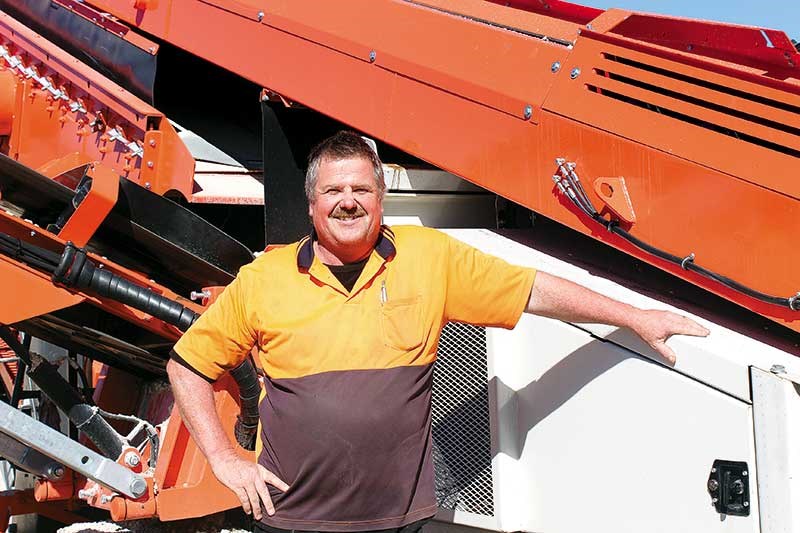 Bruce Read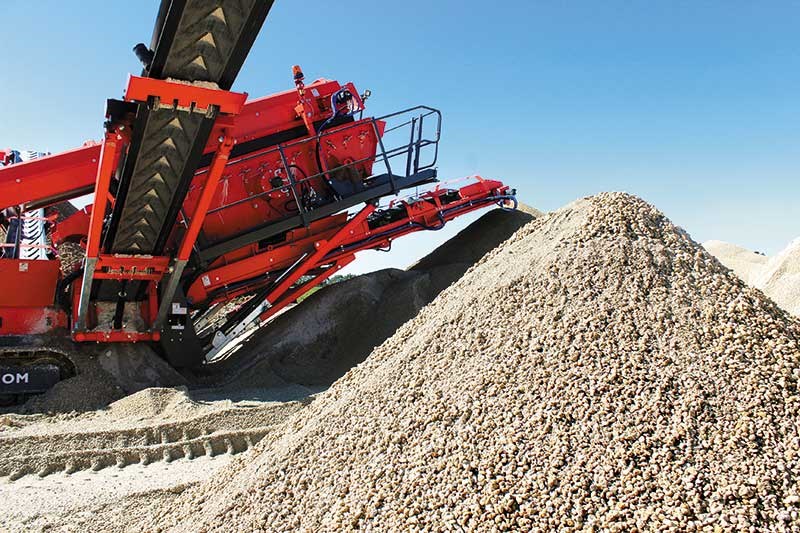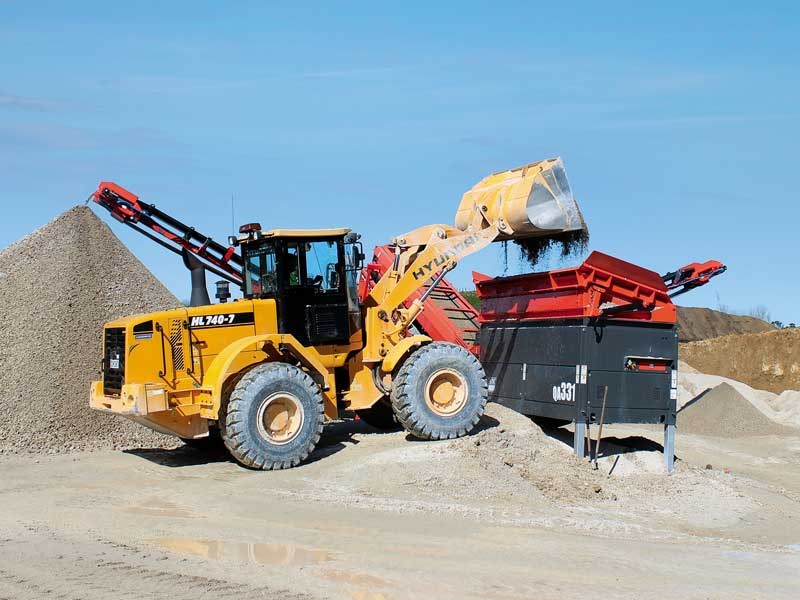 Rebuilding his business into a successful operation has meant three key things to Bruce Read: diversify your interests, investing in good staff, and making sure your machinery is up to the challenge. Today Readfields Limited is achieving all this and more.
Diversifying its interests to a loyal customer base in the Bay of Plenty has meant Readfields Limited has been successful at positioning itself at the forefront of a variety of agricultural and earthmoving activities in recent years.
It hasn't always been an easy ride though. Company director Bruce Read says the road has been rocky at times, and that's beyond the day he moved into the Te Puke district from his native Hawke's Bay, which also happened to be the day of the Edgecumbe earthquake in March 1987.
"Eight years ago we were reliant on the transport industry and, combined with a downturn in the economy, we really suffered," he says.
"We had to sell everything and start again. Putting all of our eggs into that one basket was a mistake and certainly not something I'd ever recommend anyone doing.
"Overall we were fortunate though; we had support from some good people and I remember telling the family friend that bought our business off us that, while I was an employee from that point, as soon as I could afford to buy the business back, I would."
Read was true to his word and today Readfields – his company once more – employs 13 staff and runs a large fleet of on- and off-road machines.
Vowing never to settle into a well-trodden path catering to just one aspect of the market again, Read's operation encompasses hay making and silage, rural and national cartage, earthmoving work and interests in kiwifruit. Well, it's Te Puke after all.
Another key component of Readfields' interests is its pumice pit operation.
The pit Deals on Wheels visits has only been open a month, but it replaces an older 12 hectare site the company has been extracting this sought-after mineral from for the past two years.
"Pumice is a crucial ingredient in roading, concrete block manufacturing and on dairy farms too," says Read.
"No matter what the economy or the milk prices are doing; certain aspects of farm maintenance have to continue and pumice is very popular for topping cattle races with. For us that ties in well with the involvement we have in the rural sector, so we've been able to build a loyal customer base."
The previous pumice pit has now been contoured by Readfields and planted in kiwifruit; the efforts Read and his team have gone to in order to reshape the earthworks are extensive. But Read's knowledge as an orchardist comes into play here.
"After we've extracted the good quality product from a pit, we contour the higher ground for vines and leave the steeper gullies as they are and plant natives such as manuka – which attracts bees.
"It's a very efficient use of the land and this new site should give us seven years production; possibly more."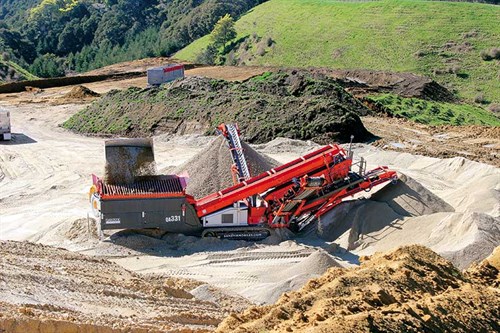 With the opening of the new pit, Readfields has invested in a new Sandvik QA331 tracked screen.
Read is no stranger to Porter Equipment – which distributes and supports Sandvik aggregate crushers and screens in New Zealand – having routinely purchased other plant through the company for many years.
"We've purchased five or six excavators from Porter Equipment over the years. We were early converts to Hyundai gear and we continue to look to that brand for excavators and wheel loaders."
In addition to the Sandvik screen, Read has also added to the fleet with a new 20-tonne Hyundai R210LC-9 excavator and a new Hyundai HL 'dash 9' wheel loader.
"When we took on this new pit we made the conscious decision to up-spec certain aspects of our existing fleet, as we know the volumes going out the gate here are going to be very high. We're in a good position with this site and the amount of material we can produce here, so as a supplier we need to make sure we can meet client expectations."
Read says the Sandvik represents a giant leap forward in regard to the technology and processing power it offers his team at the pit. Readfields' previous screen was "a real Heath Robinson affair", in Read's words, so ensuring reliability and tracked manoeuvrability as the pit expands were key components of the purchase decision.
Equally important with such an advanced machine was technical back-up; something Read already knows Porter Equipment can deliver.
"Knowing Porters and knowing the level of support they offer makes purchase decisions like this much easier. To be frank, I know they don't import rubbish machinery, so even though this is the first time we've invested in Sandvik, we already know it has a good reputation."
The modern design of the Sandvik QA331 incorporates a 4.25-by-1.5-metre two-bearing screen box with an adjustable screening angle. The bottom deck boasts an extra six degree angle, which Sandvik says – when paired with the larger screening surface area – enhances screening efficiency and capacity through the actual screenbox itself.
When it comes time for scheduled servicing, the Sandvik QA331 features a unique user-friendly folding access maintenance platform fitted as standard around the screenbox, which provides for easy access for maintenance.
"For our agri gear and earthmoving equipment have our own diesel mechanic who looks after all of our gear once it's out of warranty," continues Read.
"Porters are always very proactive in their approach to regular maintenance and servicing. They're very communicative and they promote the idea that we can phone them up with any query at any time."
Read says that the pumice pit is probably the biggest in the Bay of Plenty and when up to operational speed in the coming weeks, 800 tonne a day will be going out the gate.
"That's why we need the new screen here; we need something we can start in the morning and is going to perform consistently all day long. Then when we need to move it closer to the face being worked, it's a simple matter of pulling up the stands and walking it with the remote operating controller to wherever it's needed.
"The new Hyundai wheel loader will be part of this process too. When you have 30 trucks lining up at the gate, you need to have contingency to keep up.
"Having machines that can be delivered on time, run consistently and are backed up without any argument through the distributor is essential; that sort of support is worth mega-bucks to us."
Never miss an issue. Subscribe to Deals On Wheels magazine here.
Keep up to date in the industry by signing up to Deals on Wheels' free newsletter or liking us on Facebook.