ATJ International brings Thwaites dumpers to NZ
---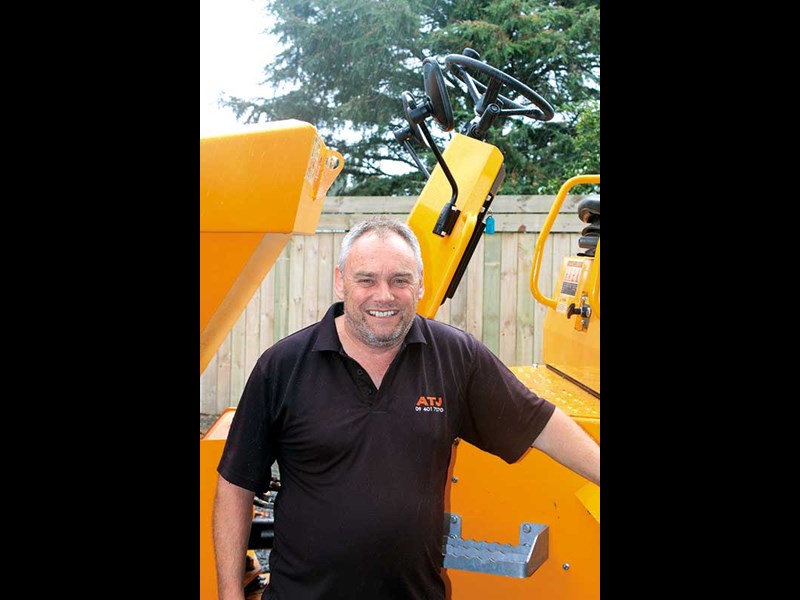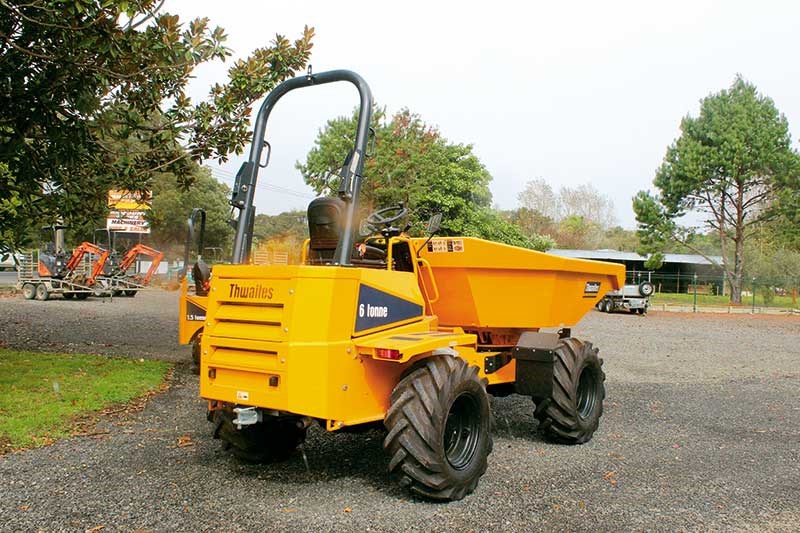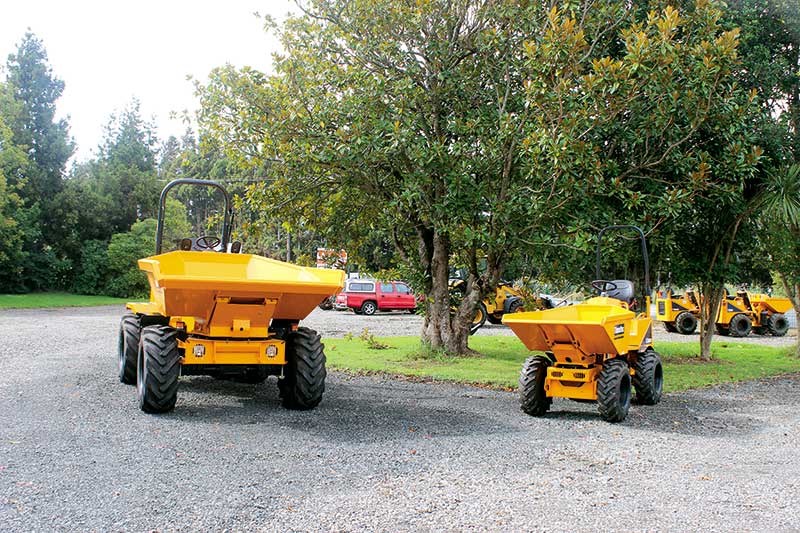 Thwaites site dumpers enjoy an unmatched reputation for quality and durability in the UK. Thanks to Northland-based distributor ATJ International, that reputation is now extending to the other side of the world.
When ATJ International's Guy Marshall arrived in New Zealand a few years ago and set to work in the local construction scene, it wasn't long before he noticed a piece of kit ever-present on worksites in his native UK that was missing from the Kiwi construction landscape.
"We needed to shift a whole lot of soil on this particular job and I said to the guy I was working with, 'I'll just go and get a nine-tonne site dumper'," Guy says.
"The guy looked at me a bit confused and said that you can't hire those here. I was sceptical and did a quick bit of research and realised, wow, he's right; they simply didn't exist on Kiwi hire fleets."
Knowing the benefits of site dumpers and having utilised them all his working life, Guy flew back to the UK and bought five machines to bring back and hire locally. He didn't hesitate when it came to deciding on the brand.
Today this family-owned and run, Waipapa-based company is the country's sole agent for arguably the most well-known brand of dumpers in the world: Thwaites.
"In my option Thwaites dumpers really are the best in the world. They always have been because that's all the company manufactures. Their entire R&D effort as a company goes into the dumpers, rather than the machines being a divisional offshoot of a bigger manufacturer.
"Because it's their sole business, Thwaites have to get what they do one hundred percent right. I believe that counts for a lot. Site dumpers are very basic machines, but when you have the back-up of a good brand like Thwaites, people instinctively trust the machine to do what they need it to."
ATJ International can now lay claim to supplying New Zealand projects with site dumpers longer than any other distributor has been able to.
Guy says that as far as distribution networks go, they have some large competitors. But the Thwaites name goes a long way and the Northland-headquartered company is registering a growing number of hire clients who see the benefits a rugged site dumper can bring to a variety of infrastructure environments.
"The simplicity of a site dumper is the beauty of the thing," continues Guy.
"They're dead simple machines, but the blueprint has evolved over time. They are very low on maintenance, with oil immersed brakes and torque converter transmissions and they use the best components, Perkins and Yanmar engines, spicer axles.
"These components mean Thwaites machines are built to last and as a result they very rarely need anything major done to them. It's pretty normal in the UK to see 30-year old Thwaites dumpers running onsite."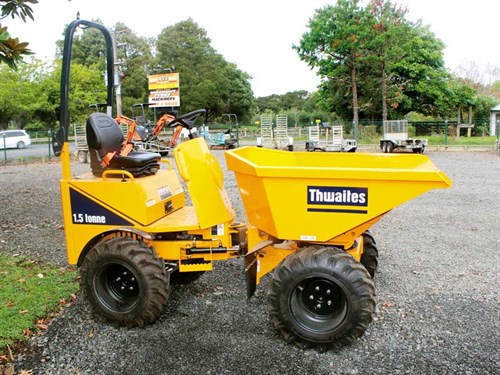 Guy says that ATJ International carries 1.5-, six- and nine-tonne machines in stock, although the model mix has proven quite different in terms of popularity in New Zealand, when compared with the UK.
"The tendency is to compare a site dumper to a six-wheel truck, so it seems the majority of people in New Zealand automatically opt for the biggest capacity dumper they can get. They don't necessarily need that capacity, but they still want the big one.
"In the UK, the 1.5-tonne machines are generally the most popular. Also in the UK it's probably a 50-50 split between straight tip machines and power swivel machines, whereas here 99 percent of what we push out to market are power swivels."
The power swivel enables the machine to slew the dump bin to the left or right, allowing the operator to dump material to the side of the driving path. This sort of feature becomes very useful when back-filling trenches at the sides of roads is required, without the dumper having to turn into the tip area to offload and straddle both lanes, traffic management becomes more straight forward.
High tip and high swivel configurations are also available from the Thwaites factory via ATJ International.
Guy says site dumpers fulfil the 'oversized wheelbarrow' role on any work site, but they can still provide a robust solution for very specific logistical problems, such was the case with a machine that ended up being used in a narrow rail trench during Auckland's suburban rail network redevelopment.
"The dumper we had go in to that site was there for nearly 12 months, but it'd only done about 40 hours by the time we got it back," laughs Guy.
"Thing is though, for every hour it worked, it was a crucial component of that project and that's why it remained onsite.
"The contractor started off using a concrete pump to build concrete barriers down the centre of a track system. It was an incredibly tight environment to work in and the concrete pump was very expensive to deploy each time, so they ended up using a dumper to get the concrete from the top of the trench to the bottom because it was four wheel drive and could fit down the work corridor easily."
It goes to show that, while a site dumper isn't a particularly clever machine, if used in a clever way, it will pay dividends on operating costs.
"Thwaites builds 4000 dumpers a year and supplies over 50 percent of the world market with over 130,000 Thwaites dumpers built in the last 65 years," Guy concludes.
"New Zealand is obviously still a very small part of the company's footprint, but the benefits of these machines are being recognised by more operators so the local market will continue to evolve and grow."
Never miss an issue of Deals on Wheels. Subscribe here.
Keep up to date in the industry by signing up to Deals on Wheels' free newsletter or liking us on Facebook.