The new Cat 730C Ejector articulated truck
---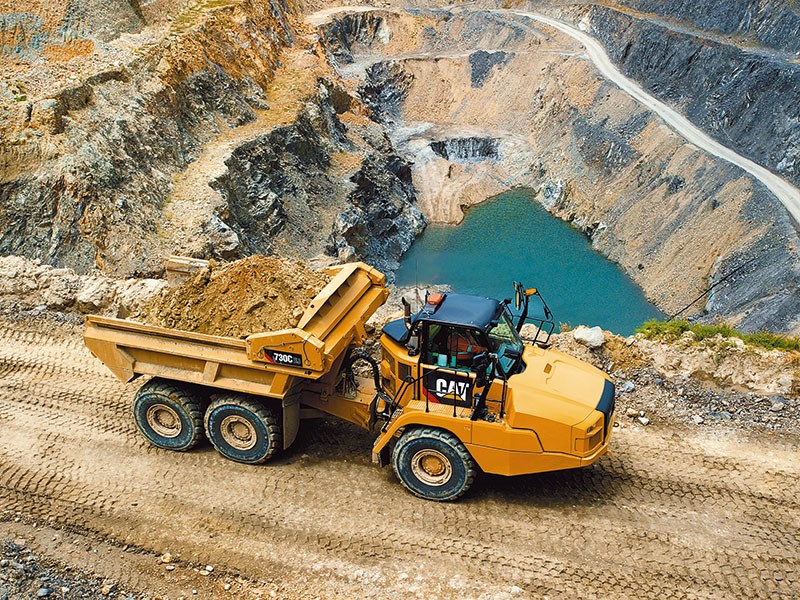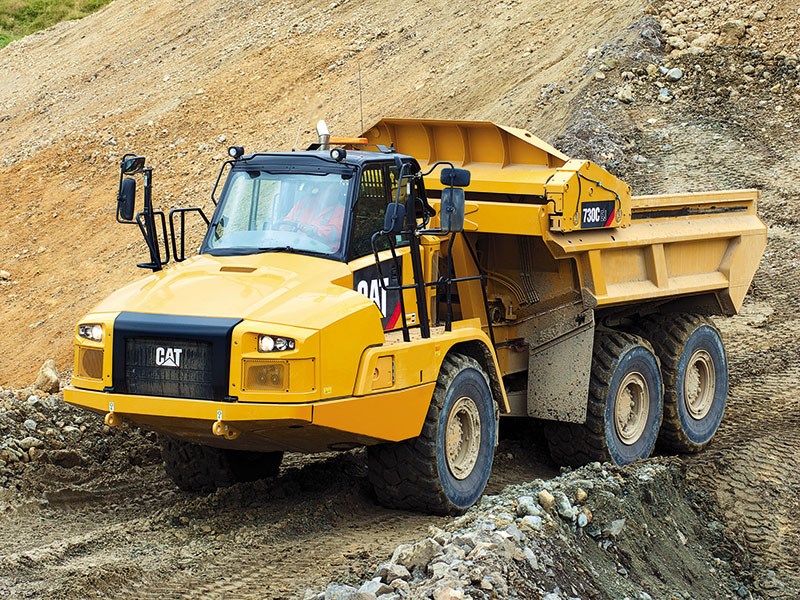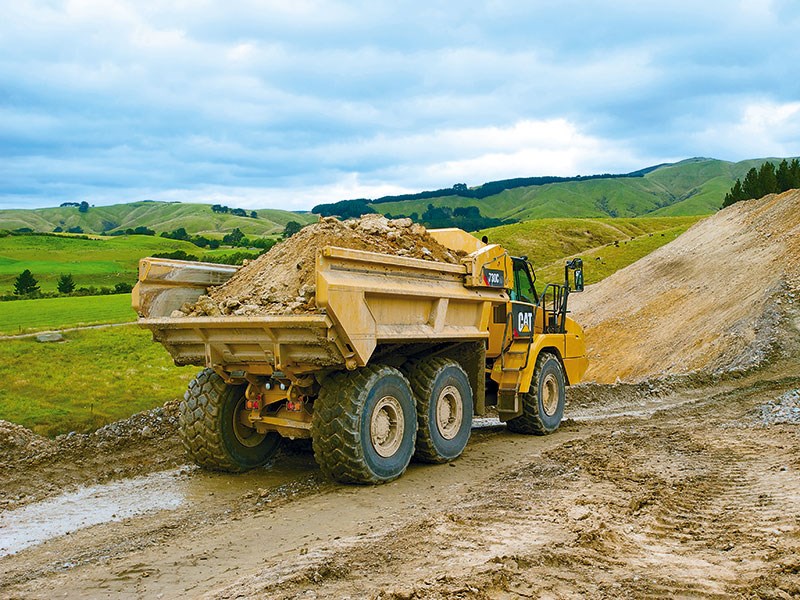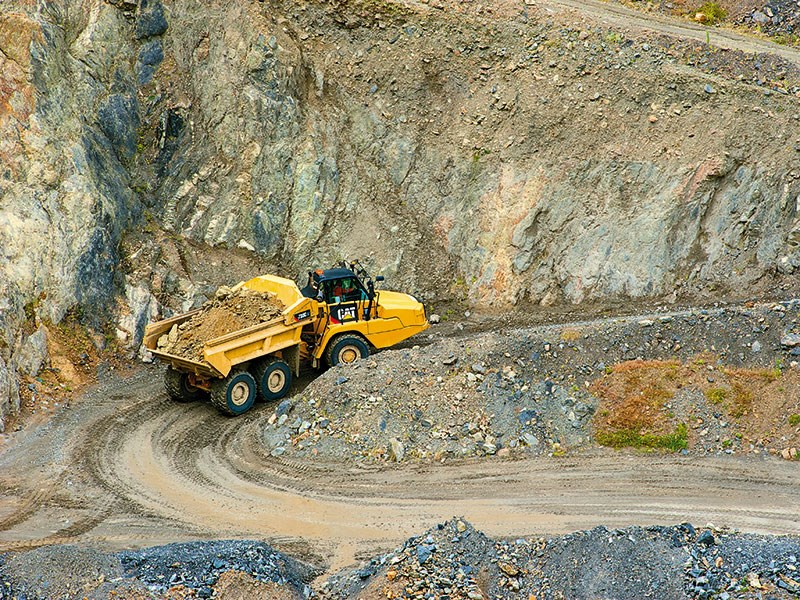 The Cat 730C Ejector articulated truck pokes a serious hole in the saying 'You can't teach an old dog new tricks', as does the experience and knowledge of its new owner Rua Mudgway. At 76, he continues to grow and improve his business – and the Cat 730C EJ may be his best trick yet.
Time has not affected Rua Mudgway's memory. He is still able to recite the serial number of the first Cat machine he purchased – a D4 7U, bought in 1971 when he started his own contracting business, Rua Mudgway Limited.
Forty-four years on from that first machine purchase, and business in the Manawatu remains strong for Rua Mudgway's and the man himself can still drive a dozer as well as the next operator. For years Rua Mudgway's has specialised in pipeline and dam projects, logging natives, flood reinstatement, dairy conversions and general farm work.
One of the business' most recent additions to the fleet from Gough Cat is a new Cat 730C Ejector articulated truck. The Cat 730C EJ is built on the already proven components of the Cat 700 series family. With the ejector body, the 730 EJ offers clean load ejection with no 'carry back'; in conventional articulated dump trucks, up to 30 percent of the load can stick to the tray when it is being released if the materials are sticky and clay-like. That translates into as much as 30 percent less material that can be carried in each load.
"The truck can eject and spread the material whilst moving, reducing the need for additional spreading and dozing equipment," says Carl Southee, Gough Cat territory sales manager in the Manawatu region.
"This on-the-go ejecting results in faster cycle times. And, in contrast to the articulated dump truck, the ejector trucks are not speed limited when releasing a load; operators can engage the forward gear and move on without waiting. Together with the on-the-go ejecting capability, it means significant time savings over the course of a day.
"This machine is more versatile than people think. The general consensus is that ejector trucks are not good for stockpiling, but the experience of our customers suggests that not only are these trucks good at stockpiling, they are better than conventional articulated dump trucks because of the way they release the load evenly.
"One big advantage of the ejector mechanism is the ability to work in areas with restricted overhead clearance such as around power lines, bridges, etc. The ejector reduces the risk of machine turn over, and the truck can also eject on side slopes. The design of the body ensures that material doesn't stick to it, which maintains a high level of productivity and fuel efficiency."
Mudgway's 730C EJ is currently on a long-term rental agreement with Goodman Contractors. Rick Goodman, who is operating the 730, says he likes the comfort of the truck's cab environment. "It's very smooth to operate," he says, "plus it has very smooth gear changes and good suspension. The operator controls in the cab are positioned well for comfort throughout the day."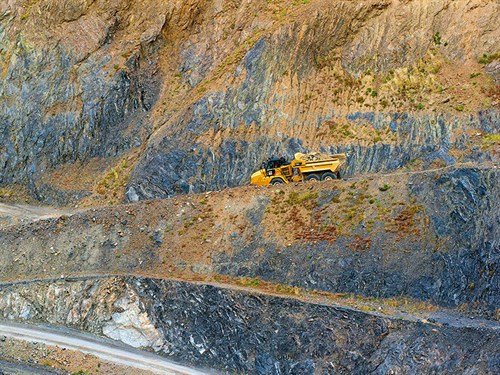 The ergonomic layout of the cab in the 730 is designed for quick and easy operation. The easy to read and simple to operate controls improves conditions for the operator to focus on the task at hand.
The Cat C13 ACERT engine in the 730 generates fewer emissions and optimises fuel combustion, translating into more work output for the cost of fuel.
Goodman is also impressed with the fuel economy, and says "we haven't nailed it down to the last litre, but there is a significant reduction when comparing it to other articulated trucks in the area."
Southee adds that the 730 can handle tough working conditions, and has sensors that monitor the machine and wheel speeds enabling instant response in areas of low traction.
"These sensors, along with fully automatic traction control, eliminate wheel spin in soft underfoot ground conditions or on slippery grades," he says.
Goodman says that from time to time Goodman's hire diggers, dumpers and graders from Rua Mudgway, and that "Mudgway's fleet of machinery is always in very good order."
Goodman has known Mudgway for 25 years and both have a good relationship with Goughs. Goodman says both of them value the superior level of service Goughs has to offer.
"We continue to be pleased with the response that Goughs gives to our requests for maintenance and field service."
Mudgway's association with Goughs goes back over 60 years. Mudgway began working for Gough Gough & Hamer as a diesel mechanic at Palmerston North in 1949. Later he was involved in the Benmore Dam project in the late 1950s where he worked closely with members of the Gough family. It was during this time that his fascination for Cat gear grew, as did his enjoyment of working with the Gough family. After 15 years of working as a diesel mechanic, he ventured out on his own and bought his first Cat machine, the D4 7U. Mudgway has gone on to purchase over 35 Cat machines from Goughs during his contracting career.
Mudgway now owns one of the biggest collections of vintage Caterpillar machinery in New Zealand, housed in a museum, along with a variety of Caterpillar books and literature. He is a very proud, long-time supporter of Caterpillar and that can be seen in the manner in which he looks after his small fleet of machinery.
Never miss an issue of Deals on Wheels. Subscribe here.
Keep up to date in the industry by signing up to Deals on Wheels' free newsletter or liking us on Facebook.