Porter Press: Atlas Concrete
---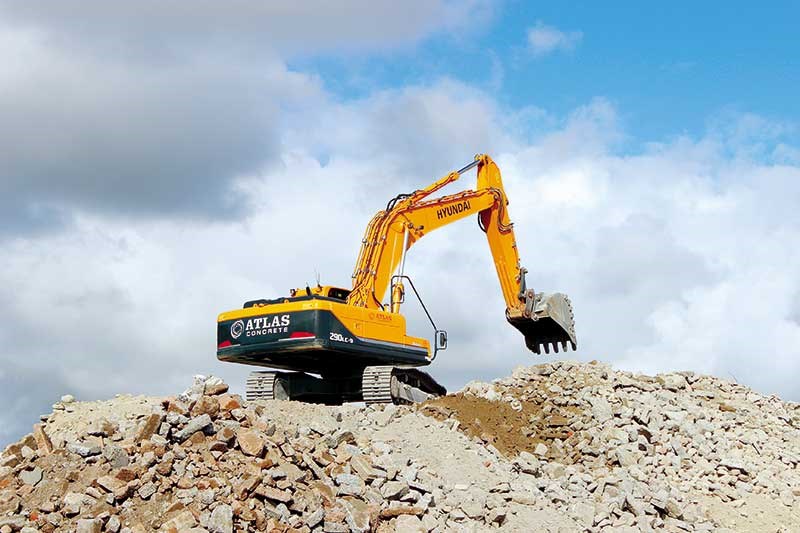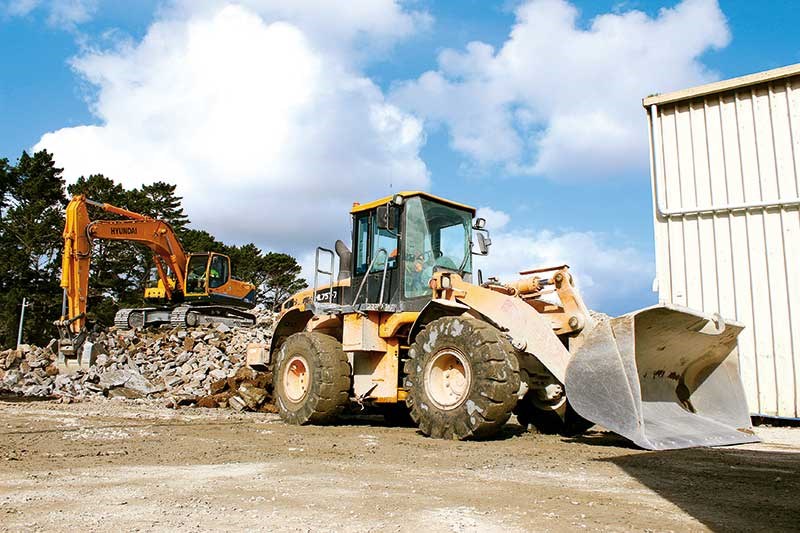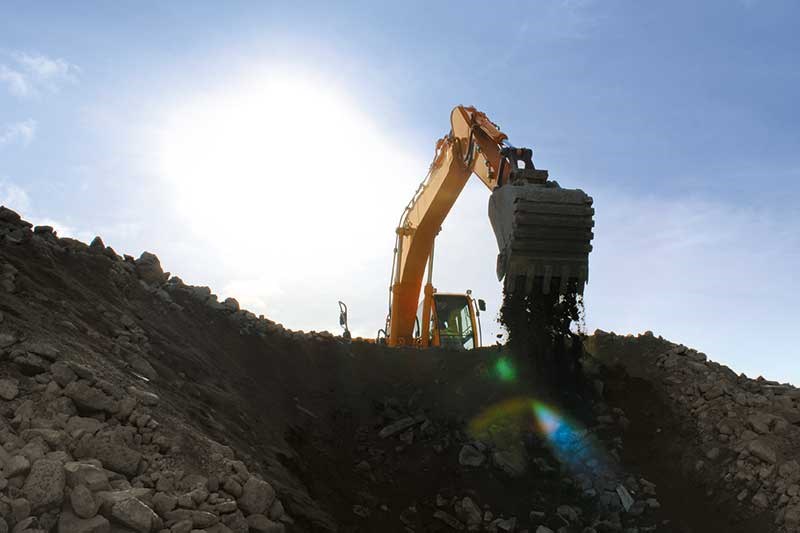 Atlas Concrete's red, white and yellow trucks are a familiar sight on the highways and byways of Greater Auckland. But back at this multi-faceted company's various depots, the production wheels are kept turning by a host of reliable Hyundai equipment.
If you're looking for a long-term Hyundai owner and operator, they don't come much more experienced in New Zealand than ready-mix, pre-cast and aggregate supply stalwarts, Atlas Concrete.
Director Graham Collie has been buying and running Hyundai wheel loaders and excavators for around 20 years now, relying on the brand's machines for a number of disciplines across the company's various depot operations.
"We initially purchased Hyundai wheel loaders to unload sand barges at our Mount Rex facility near Helensville and I think it's fair to say we thought they offered pretty good value-for-money from the start," says Collie.
"Like all brands, Hyundai's gear has developed over time. These days we have multiple machines and the reason we keep going back to Hyundai is that today they still offer us excellent value-for-money."
Collie's not kidding when he says Atlas Concrete runs multiple machines; he reels off a number of different machines, including R250LC-9 and R290LC-9 crawler excavators, and a comprehensive line-up of Hyundai wheel loaders including an HL760-9, HL757-9, HL770-7A and HL770-7.
Collie says Porter Equipment's honest pricing and ability to deliver required plant quickly and efficiently are key factors in a successful ongoing relationship.
"We make concrete and aggregate products, not machines, so the last thing my team needs is to have to spend extra time prepping a new machine for deployment on our fleet after it has arrived.
"This is where Porter Equipment excels; the Hyundai machines we purchase are ready to go straight away with all of the safety equipment we expect."
A case in point is Atlas's new R290LC-9 excavator, based at the company's concrete recycling yard in Albany on Auckland's North Shore.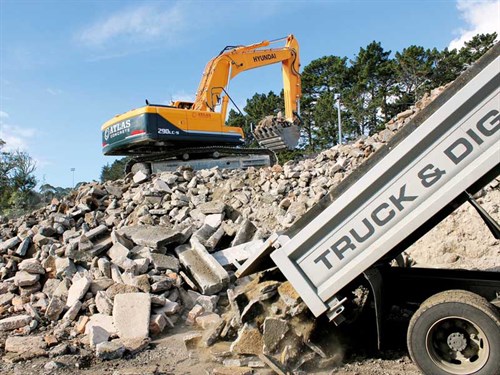 Here contractors bring in concrete for recycling into basecourse of different grades. Material is sized down by another excavator, while the Hyundai – sitting atop a mound of material – feeds the crusher as well as helping to manage the stockpile.
"The machines don't move very far here, but they work hard," says Collie.
"I buy the occasional second-hand machine for very specific tasks where the machine might only be needed for a few hours a week, but for frontline work like this we need the assurance of brand-new technology on the job.
"If that Hyundai doesn't do what's expected of it, then the whole plant can come to a standstill. There's a lot riding on that one machine's performance because we just can't afford any downtime."
The R290LC-9 has been with Atlas Concrete for only a matter of weeks. It sports a 1.27m³ capacity quarry bucket with hard-plate protection for improved wear and tear, but otherwise the excavator is a standard machine from Hyundai's line-up. It replaces a previous generation 30-tonner that has been seconded elsewhere.
Collie says Hyundai's reliable component mix, such as the trusty six-cylinder Cummins turbo diesel and robust hydraulics system, offers real peace of mind.
"We run other brands as well as Hyundai and looking back over the maintenance costs of our Hyundai gear, it compares very favourably against some of the competitor models we have.
"Paying a premium for other gear doesn't mean servicing, parts or consumables are going to be any less as a result. We know with the overall Porter Equipment package we get with Hyundai, our dollar is working very efficiently."
Collie also places a lot of value in Porter Equipment's ability to supply new machinery when it is needed, saying that he prefers to take stock of current fleet requirements during the winter months in order to be ready to go across the summer with a machine fleet that can adapt to any situation.
"Porters offer a very responsive service and by-and-large good, honest pricing. We're a company juggling a lot of different operations on a daily basis and we're very machine dependent, so all up I can't ask for more support from a distributor than that."
Never miss an issue of Deals on Wheels magazine. Subscribe here.
Keep up to date in the industry by signing up to Deals on Wheels' free newsletter or liking us on Facebook.