Porter Press: ICB Retaining & Construction
---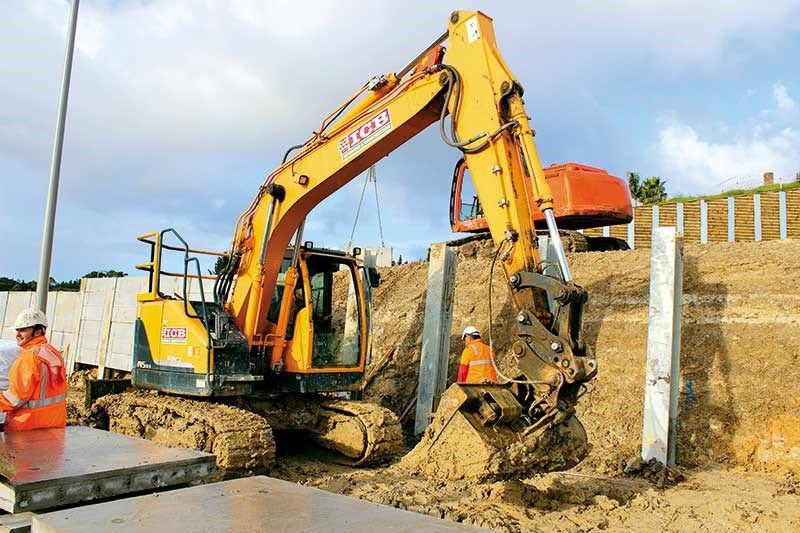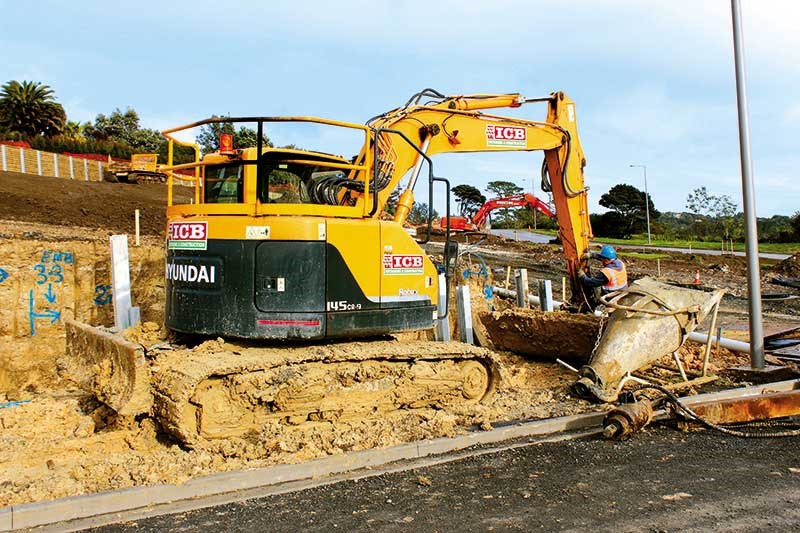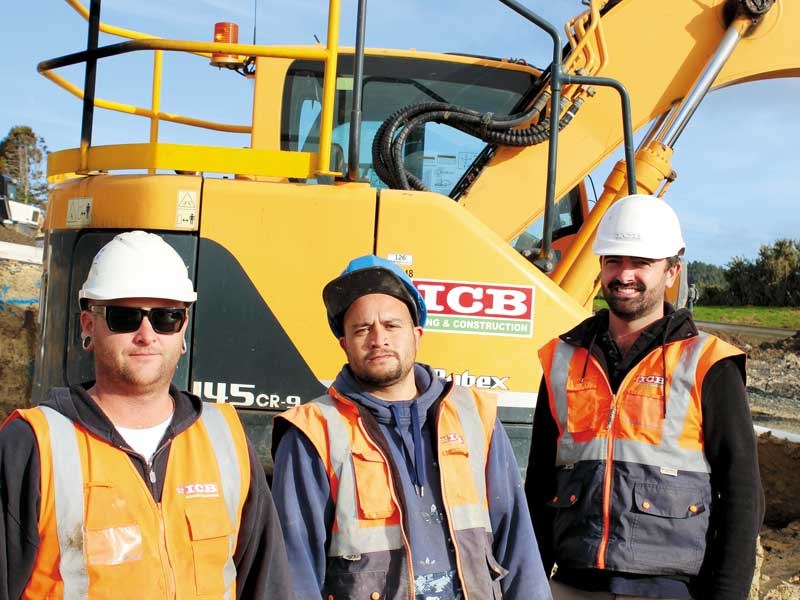 The superior reliability of Hyundai crawler excavators are perfect for commercial retaining wall design and build specialists ICB Retaining & Construction. But the level of safety equipment each machine features is equally important.
Auckland firm ICB Retaining & Construction bought its first Hyundai excavator in 2011 and have since supplemented it with three more. In all a six-tonne, an eight-tonne and two 14-tonne crawler excavators now make up the Hyundai component of its fleet.
Working on a variety of retaining wall projects across the Greater Auckland area, all of ICB's Hyundai machines are geared up for some serious drilling work.
Talking percentages, retaining work is all ICB does and 60 to 70 percent of retaining work involves drilling; whether that be for palisade walls, piling or timber posts. As a result, 90 percent of ICB's heavy-duty machinery features drill attachments on them, and the Hyundais are no exception.
"We've never had any specific brand allegiances in the past, but we've been very impressed with the Hyundai excavators we've bought so far," says ICB co-director Regan Burke.
"It seems that they've really taken the lead recently and they're certainly popular; you only have to look around the many worksites of Auckland to see that. Porter Equipment is also very competitive on pricing, which makes Hyundai a doubly attractive option."
"Our 14 tonners are vital components of the fleet because of their zero-swing setup," adds West Auckland operations supervisor Kieran Tucker.
"We're often working in confined spaces; it makes things all the easier when you're working up against a cut face and you can still slew around and load out material without the same concerns you might have with a longer chassis machine."
Due to the way ICB's field crews work, the company doesn't utilise its excavators like an earthworks company would day-to-day.
"We have a lot of machines in a lot of locations, but on the majority of projects, our guys aren't acting as dedicated machine operators," says Tucker.
"Half the time they'll be building walls and then the other half the time they'll be drilling and back-filling. Where a machine on an earthworks site might run for nine hours a day, ours probably average about six.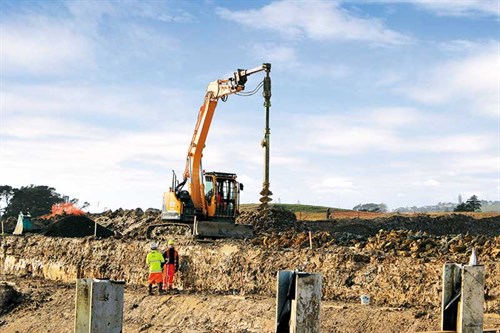 "Regardless though, it's pretty important that the machines the guys are getting in and out of are comfortable and safe."
In fact as with all entities, safety is paramount within the ICB Retaining & Construction culture. Regan explains that these days health and safety requirements heavily influence the types of machinery the company purchases, as well as the frequency with which mobile plant is updated.
"Any machine we look at needs to be supplied with standard safety specification, like we get with our Hyundai excavators. We wouldn't even bother looking at a machine unless we can purchase it with an appropriate safety package and certification; full ROPS and anti-drop valves are two key attributes we expect out of the box, as well as reversing cameras and hand rails where appropriate.
"Basically any machine that comes onto our fleet is of industry standard in this regard. It's for this reason that over the last three years we've been undertaking a steady replacement program for a lot of our front-line machines.
"One of the benefits of updating gear regularly is that we always have the best technology available to us in terms of standard safety equipment.
"It also pays off in the longer term to be able to keep machines for three or four years and then on-sell them while they've still got reasonable hours on them, as opposed to machines with hardly any useable life left in them."
The ICB team says that while some jobs last three or four days, others require large scale retaining design and engineering work and could last for years. Every job is different – and even each drill site on a single job can yield different sub-surface material – but having consistently performing machines is vital to getting the right result for stakeholders.
"We're really happy with our Hyundai gear and our operators are really happy also," concludes Burke.
"In order to take on the amount of work we do, we need to work flexibly and reliably – and that demand is on our machines as much as it is our men."
Never miss an issue of Deals on Wheels. Subscribe here.
Keep up to date in the industry by signing up to Deals on Wheels' free newsletter or liking us on Facebook.