BOMAG grunt and Sam Pemberton Civil
---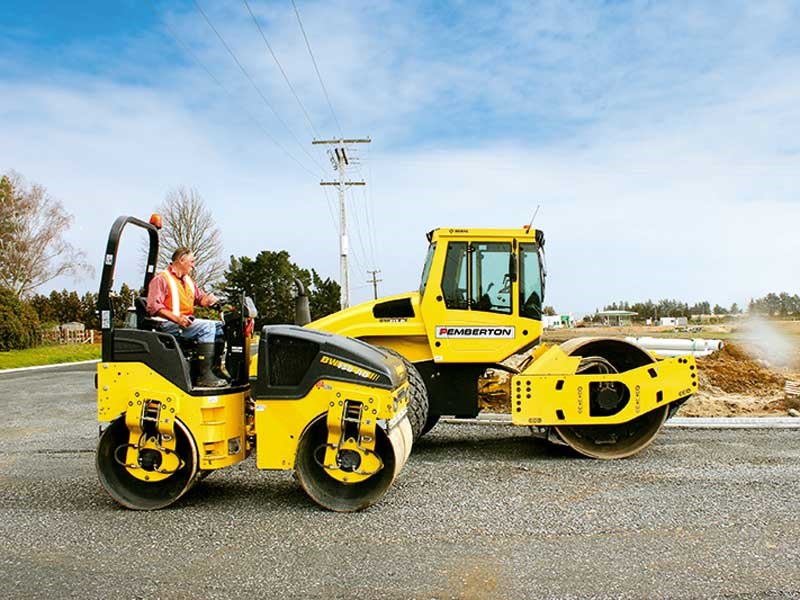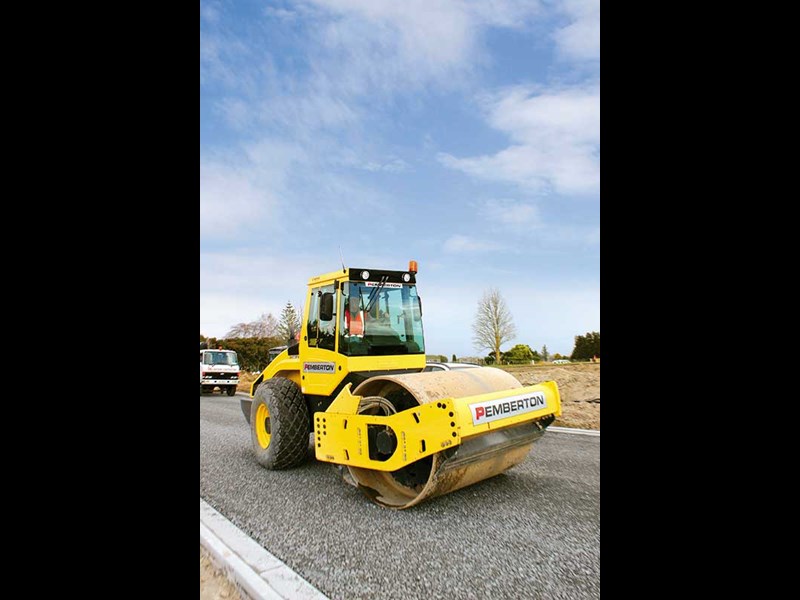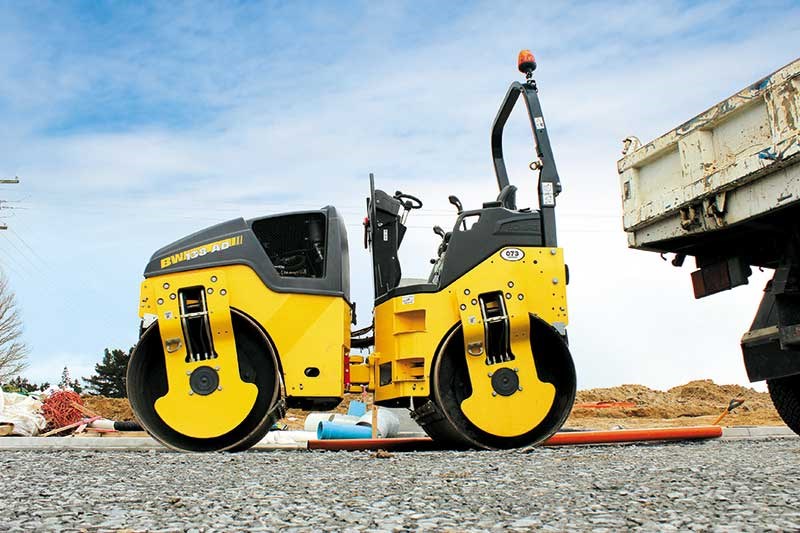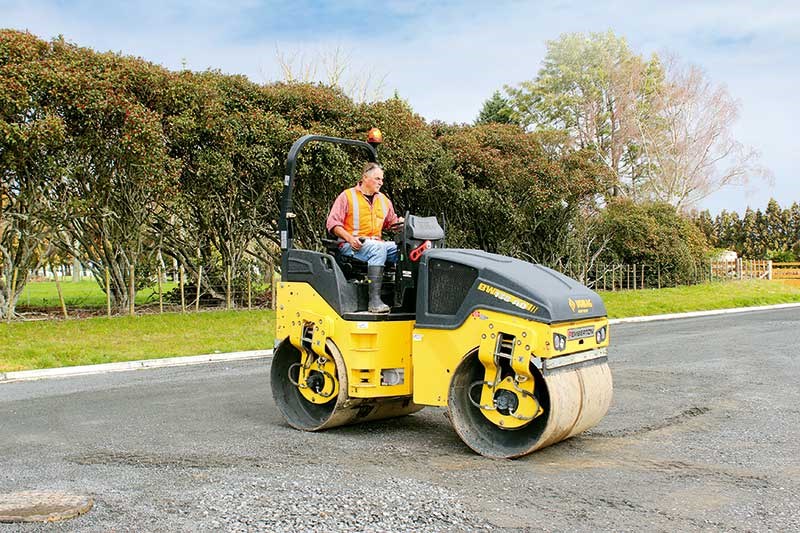 With a reputation for fast and accurate construction work to maintain, BOMAG grunt under pressure is something Hamilton's Sam Pemberton Civil Ltd relies on day in, day out.
Sam Pemberton Civil Ltd director Sam Pemberton is adamant about two things when it comes to new equipment: he needs it to be reliable, and when he needs it, he needs it now.
"We already had three other BOMAG rollers on the fleet before we bought the latest two, so we were familiar with the capabilities of the brand," says Pemberton.
"This time out of the gate though, availability was the key attribute for us. The machines we needed were already parked down the road at Porter Equipment ready to be fuelled up and go, so that made the decision that much easier."
The purchases came earlier this year when Pemberton bought a large 14.6-tonne BOMAG BW213D and a smaller 4.3-tonne BOMAG BW138AD, doubling his fleet of BOMAG machines in the process.
"We've always had a good run out of these machines – they deliver good quality as far as what we need them to do and our operators are happy with them too.
"Having Porters behind the name is important as well. They're based just down the road from us here in Te Rapa [Hamilton], but they stake their reputation on being able to get out anywhere they're needed if there is an issue or anything, so that's good to know."
Pemberton is the third generation of his family involved in the civil construction industry, so he has seen plenty of machines come and go.
With the company (which he established in 2006) experiencing a high hit rate on tenders, having reliable core machinery on the fleet and the ability to get back-up or surplus gear on-site in a hurry are crucial.
"The main reason we needed the extra BOMAG gear in a hurry was because of a large earthworks tender won for the Mystery Creek Events Centre. The project also called for us to complete design and build work around the main lake beside the pavilion.
"This work needed to be done within a very tight timeframe, so we had to do it fast and with finesse. Porter Equipment was very good at getting us what we needed – from its Porter Hire fleet as well – so we could meet the deadline."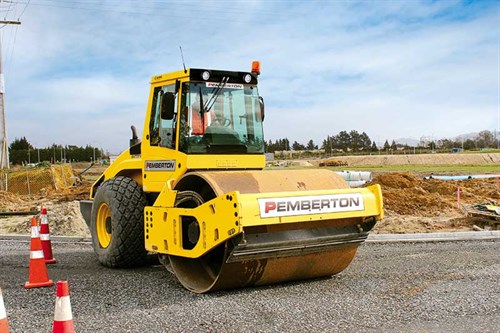 "Pemberton Civil is currently expanding further afield. It's a big call to establish crews elsewhere permanently, but I believe it's something that's necessary for the growth of the company," says Pemberton.
Back closer to home, the BOMAG BW213D and BOMAG BW138AD are working a new subdivision near the company's Te Rapa base, while the company's other machines have been deployed to another residential development south of Ngaruawahia.
The BOMAG BW213D single drum vibratory roller boasts compaction output of between 470-940m3/h for rock fill, or 300-600m3/h for gravel and sand. With a working width of 2.1 metres, the big 133hp machine can certainly cover a lot of ground in an efficient manner.
Pemberton's smaller BOMAG BW138AD tandem vibratory roller allows his crew to operate within more confined environments.
Together the two machines cover both ends of the spectrum and thanks to its compact footprint, the BOMAG BW138AD can also be transported between sites with relative ease if required.
"Porter Equipment has definitely added some horsepower to the BOMAG brand, which gives me peace-of-mind," says Pemberton.
"I don't want to be worrying about the machines doing the job when there is plenty to be concentrating on as far as the job itself goes. If my guys can just get on with what they need to achieve on machines that give them reliable service, then that's all good with me."
Pemberton says he always buys new gear and, with two diesel mechanics on staff, services everything in-house, even while new mobile plant is still under warranty.
"Obviously we look to Porters for parts if they're needed, but not much really goes wrong on a roller. They're not time-consuming to maintain generally speaking," he says.
"I think you'll probably find the same answer from a lot of operators: if it doesn't work the first time, you don't bother buying it again. We're up to five BOMAG machines on our fleet now, so I reckon that's a good indication of our faith in the brand."
Get the latest truck and machinery reviews by subscribing to Deals On Wheels magazine here.
Keep up to date in the industry by signing up to Deals on Wheels' free newsletter or liking us on Facebook.