Porter Press: Rintoul Civil
---
Sitting in pride of place in Rintoul Civil's boardroom is a side table with an impressive collection of Hyundai machinery models displayed upon it. And for every finely detailed replica, there's a 1:1 scale version out on a variety of sites across the Northland region working hard.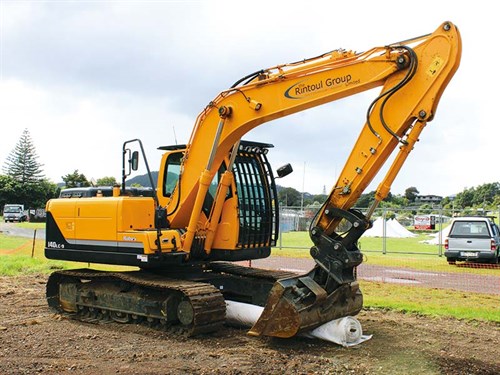 It's no accident the models are nestled among some of the many awards and commendations this Kerikeri-headquartered company has received – Hyundai has provided the hardware for a multitude of diverse projects, all overseen by managing director Ken Rintoul and his experienced team.
Many of these projects and associated activities have earned the company both community and industry recognition.
"We've been a Porter Equipment customer for a long time, so there's a reason there are so many Hyundai models on display," laughs Rintoul Civil's John Schollum.
"Ken [Rintoul] has been sold on the reliability of Hyundai machinery for a long time now. But if anything out of the ordinary happens, the added value for us – especially up here in the Far North, being a fair distance from a main centre – is in Porter Equipment's ability to turn around parts very quickly.
"If something goes wrong, they are quick to respond and the nature of our business means that we have a lot of very different projects on the go at the same time, so we need to know all our machines are good to go at any time."
Having a lot of very different projects on the go at the same time actually proves something of a good old Kiwi understatement when Schollum lists a sample of the work this mid-size company is presently engaged in.
The Rintoul team complete road rehabilitation work, bridge maintenance and repairs, specialist piling and foundation works, drainage, trenching and landscaping, specialist crane work, building deconstruction and machinery transportation. And anything else you care to challenge them with.
For the past five years the company has also been heavily involved in scour protection work along Northland's many rivers and their tributaries.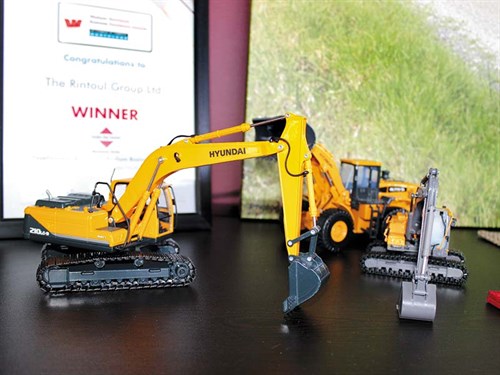 "Because of the nature of the soft soils we have in Northland, as well as our susceptibility to heavy seasonal rainfall, the potential for scouring is quite high here," says Schollum.
"We've become specialists in scour protection and stopbank construction, which also feeds into the bridge maintenance work we complete.
"With scouring happening under bridges and the prevailing ground conditions in Northland making it a tough environment to create and maintain infrastructure in the first place, the main goal for local councils is to keep the structural integrity of any bridge together; to protect that asset.
"Scour protection work tends to be in short cycles; maybe one or two days maximum in each location before the excavator is back on the truck and away to the next site. The machines we use need to be versatile as they're working all the time in this manner."
Suffice to say you won't find many of Rintoul Civil's Hyundai excavators working side-by-side. Instead the company's men and machines are spread far and wide; from Whangarei and Dargaville in the south to the very top of the North Island.
"The GPS capabilities included with machines like our new Hyundai R140LC-9 is important technology for us for a couple of reasons," continues Schollum.
"It helps Ken run the business, in that we have a visual on where all of our machine assets are at one time. Additionally the advanced telematic data we can pull out of the machines helps us immeasurably when we're tendering for new work.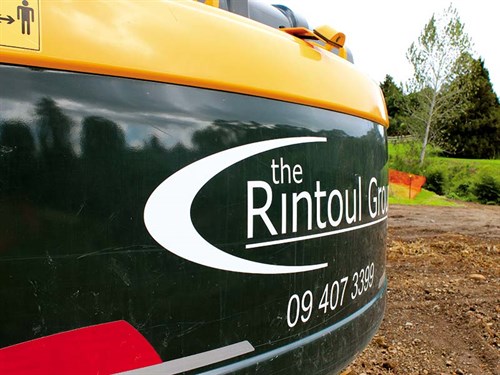 "Everyone's margins are stretched these days, so if we can accurately tender for work with specific knowledge about how much our machines cost to run in terms of fuel burn, when they're next due a scheduled service, or how much in the way of consumables they should require for the length of a project, all of this information helps us run our business better.
"In other words, we have a competitive advantage before the excavator even leaves the yard."
Schollum also highlights the safety equipment available with Hyundai excavators – including FOPS/ROPS protection, 360 degree visibility from the cab and a rear vision camera – as important factors to consider for a close-knit team working in a variety of potentially hazardous environments.
With Worksafe paying ever closer attention to the manner in which mobile plant is set up and operated, Schollum says every Rintoul Civil machine needs to be completely up to scratch; citing regular maintenance and a modern machine fleet as keys to ensuring compliance.
"At the end of the day, we need reliable machinery that our guys trust and that provide a safe mobile environment for our staff," concludes Schollum.
"Porter Equipment really understands the needs of our company and they always respond accordingly."
For the latest news, reviews and features, subscribe to Deals On Wheels magazine here.
Keep up to date in the industry by signing up to Deals on Wheels' free newsletter or liking us on Facebook.