Peterbilt reaches 1,000,000 vehicles
---
Peterbilt will celebrate their 1,000,000th truck by choosing a SuperFan who will be gifted the Model 567 Heritage during a ceremony at the upcoming Mid-America Trucking Show (MATS)
In early January 2018, Peterbilt Motors Company announced the production of the 1,000,000th Peterbilt vehicle, as a Model 567 Heritage rolled off the assembly line at the company's Denton, Texas manufacturing facility.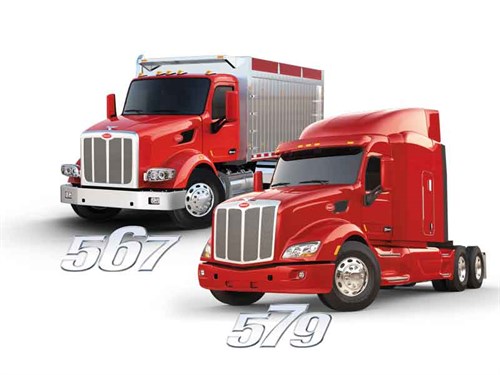 "The production of one million trucks is a proud moment, and the Model 567 Heritage embodies this historic occasion," Kyle Quinn, general manager, Peterbilt Motors Company, says.
"The styling and durability of the Model 567 Heritage gives customers the industry's most modern, technologically advanced and versatile truck. Inside and out, this truck commands attention."
The first Peterbilt rolled off the assembly line in 1939, and Peterbilt's Denton facility opened in 1980 with the production of the Model 359. Today, Peterbilt says, customers look to the brand for its tradition, distinctive styling, low cost of ownership, integration of technology, and class-leading uptime, all supported by a strong and extensive dealer network.
In celebration of the 1,000,000th truck, Peterbilt conducted a search for its ultimate SuperFan within the United States and Canada. From the 1200 entries submitted, Peterbilt will soon choose the SuperFan, who will be gifted the Model 567 Heritage during a ceremony at the upcoming Mid-America Trucking Show (MATS).
"One million trucks is a fantastic milestone and is a testament to the hard-working Peterbilt employees from 1939 to now," Leon Handt, assistant general manager of operations, Peterbilt Motors Company, says. "We wouldn't have been able to grow our brand without them."
Owned by the PACCAR company, Peterbilt supplies trucks, aftermarket accessories, and support programmes through more than 350 North American dealer locations alone.
Keep up to date in the industry by signing up to Deals on Wheels' free newsletter or liking us on Facebook.