Mangamuka Gorge to close for resurfacing
---
State Highway 1 through the Mangamuka Gorge in the Far North will be closed for resurfacing from 17 February
The NZ Transport Agency has advised motorists in the Far North that the closure of State Highway 1 though the Mangamuka Gorge, which was earlier scheduled to take place through February, has been delayed due to bad weather. The work will now not start until 17 February at the earliest. 
"The original plan was for full-width resurfacing of a number of separate areas through the gorge to start this weekend," NZ Transport Agency System Manager, Steve Mutton, says.
"But resurfacing requires dry weather and the forecast is not encouraging, so we'll hold off for a week."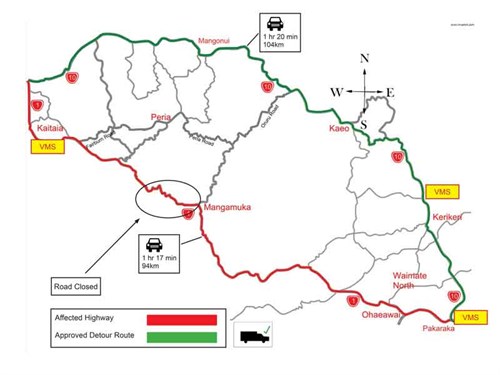 The work will involve full-width resurfacing of a number of areas through the gorge and while the road is closed, crews will carry out other maintenance work, including the removal of rubbish.
The work (subject to dry weather), will take place between 7am and 6pm daily from Saturday, 17 February to Monday, 19 February. Two more three-day closures will take place the following weekend to finish the resurfacing.
A detour will be put in place via State Highway 10 between Awanui and Pakaraka; the route adding approximately 10 kilometres to each one way journey.
Stay updated with what's happening in the industry on Deals on Wheels.
Keep up to date in the industry by signing up to Deals on Wheels' free newsletter or liking us on Facebook.