New Trucktail design helps improve fuel economy
---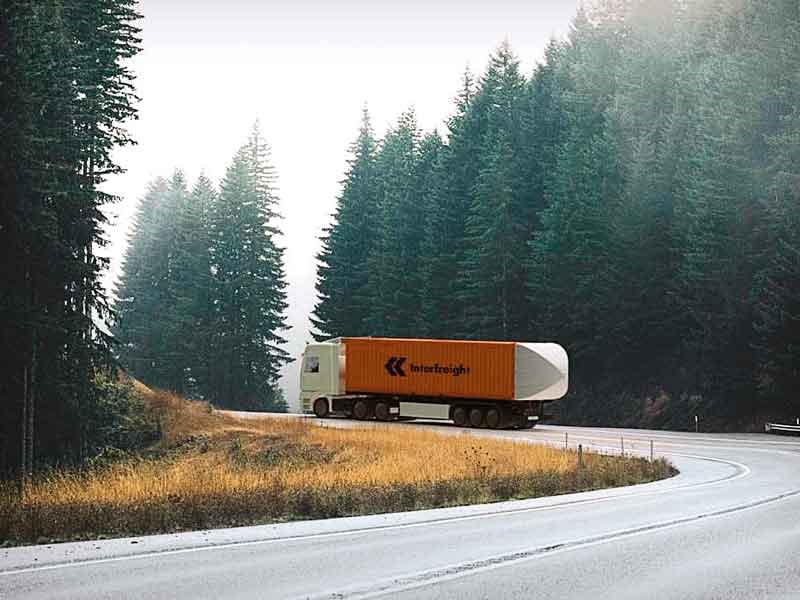 Henning's design uses an inflatable PVC fabric tail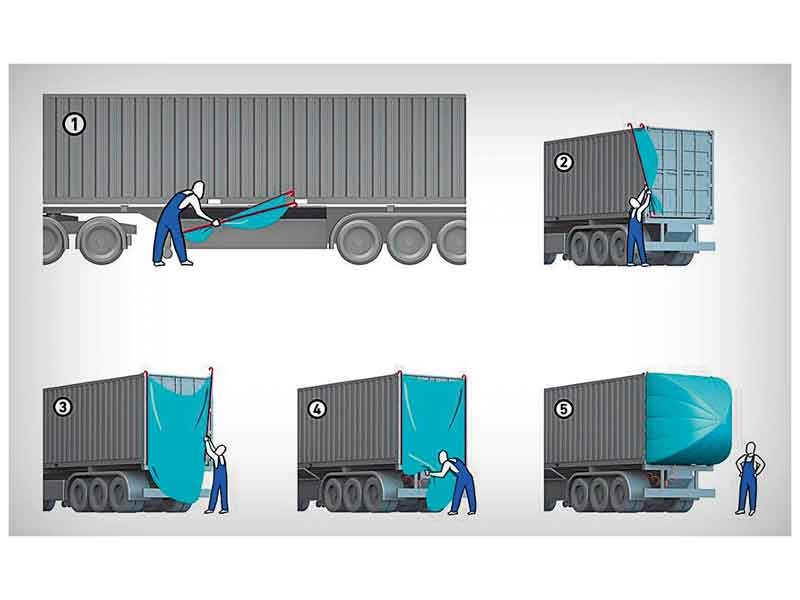 Step-by-Step guide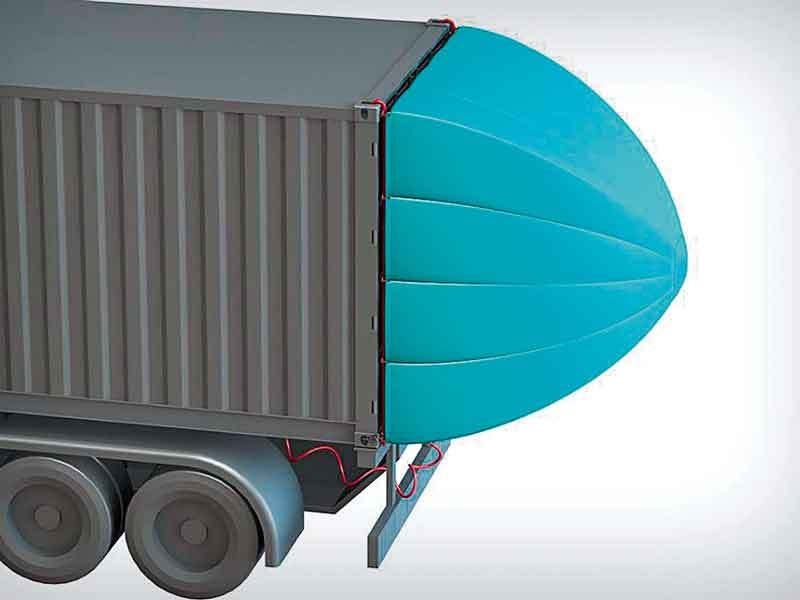 Henning's Trucktail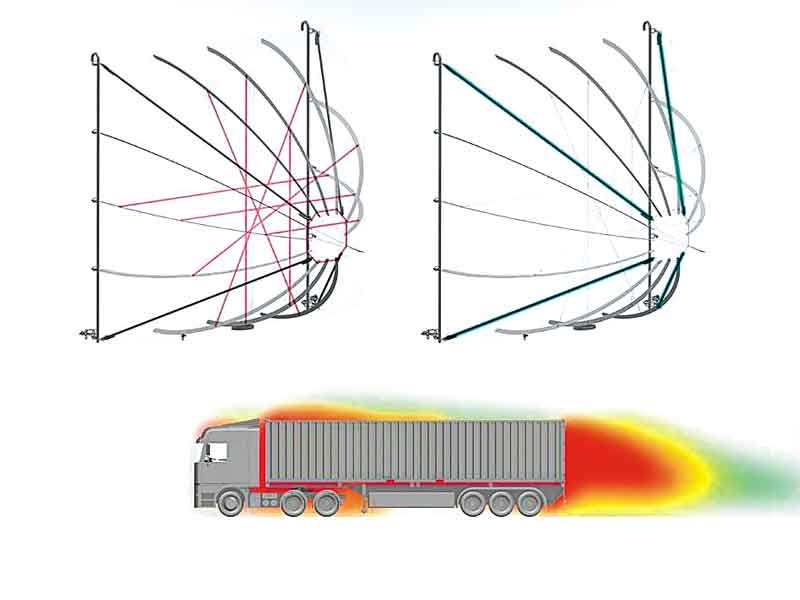 Henning's Trucktail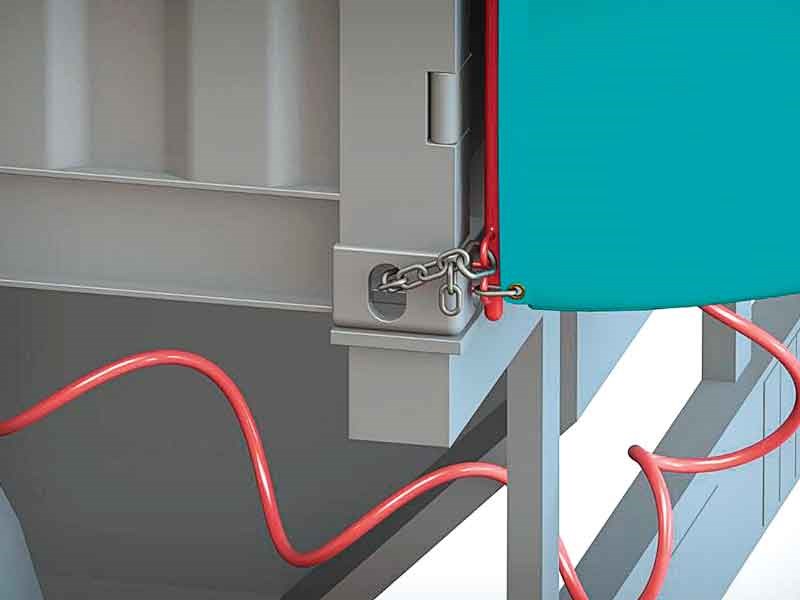 The tail is hooked at the top and secured with chains at the bottom, ensuring it is kept safely in place when the vehicle is mobile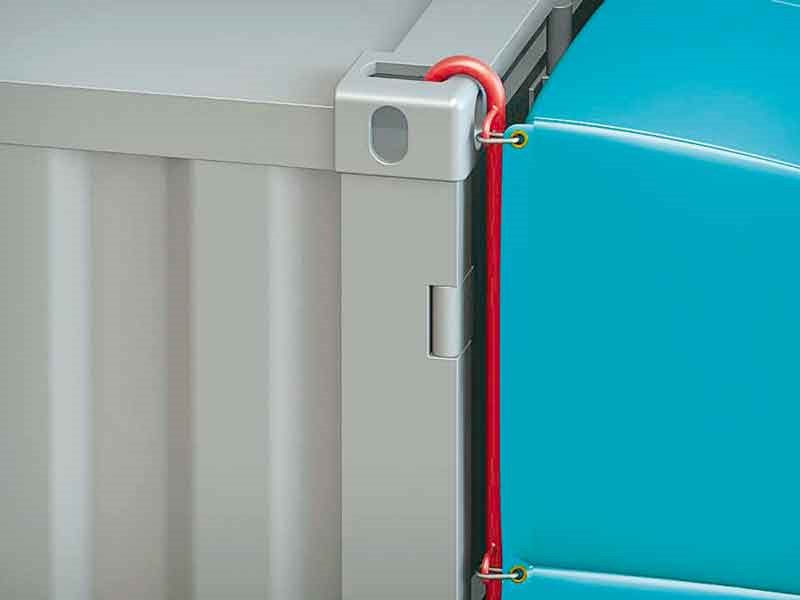 The tail is hooked at the top and secured with chains at the bottom, ensuring it is kept safely in place when the vehicle is mobile

The Trucktail could be the simple solution to improving fuel economy
Designer Henning Marxen has come up with what appears to be a simple solution to reducing drag and improving fuel economy for transport companies moving ISO containers. He calls his design the Trucktail.
Henning's design uses an inflatable PVC fabric tail to help guide air flow from the rear of the flat vertical surface on ISO containers
The tail is hooked at the top and secured with chains at the bottom, ensuring it is kept safely in place when the vehicle is mobile. An air supply is then fed into the tail via a secondary air pressure circuit, keeping the Trucktail inflated when in use.
Once the truck reaches its destination, the Trucktail is deflated by removing an air cap, and then can be folded up and placed away for reuse on another journey. It is reported that the testing of such systems can improve mileage by up to ten percent given the right conditions.
Hennings Trucktail received an honourable mention at the Red Dot Awards 2017.
Keep up to date in the industry by signing up to Deals on Wheels' free newsletter or liking us on Facebook.