The big shake-up
---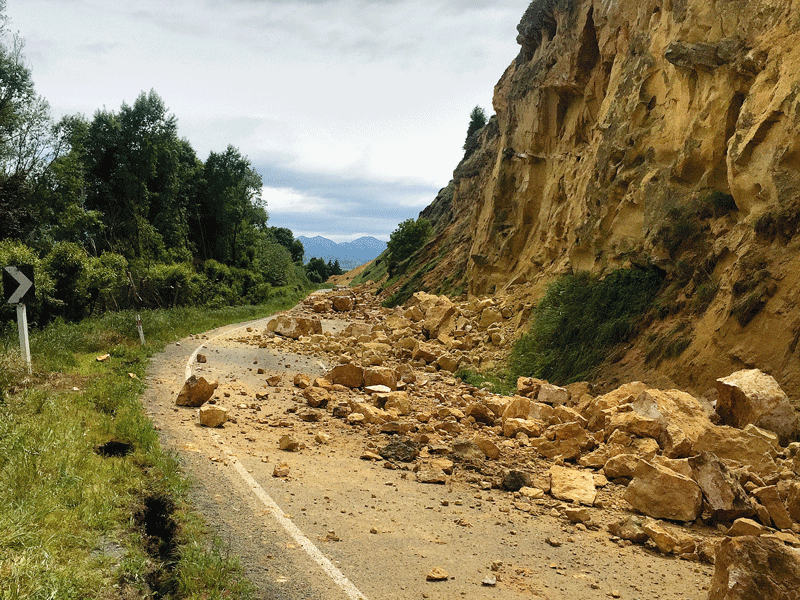 The big shake-up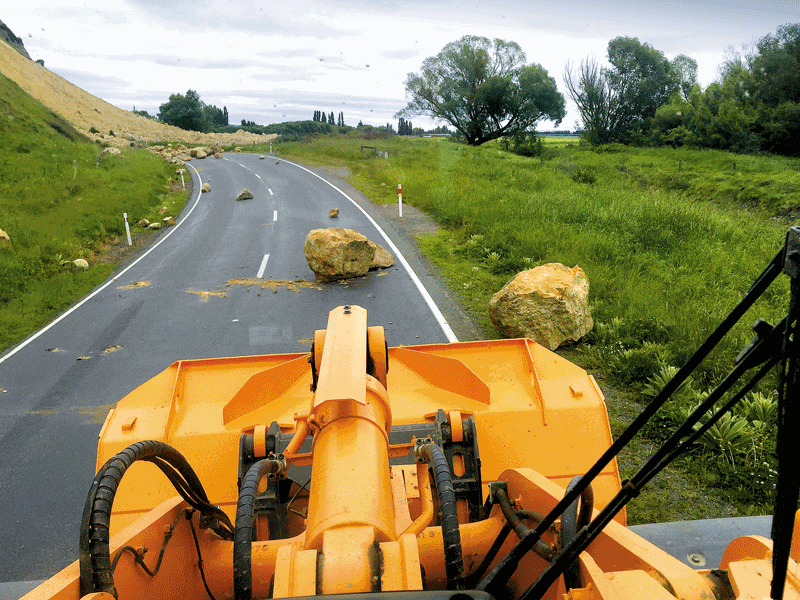 The big shake-up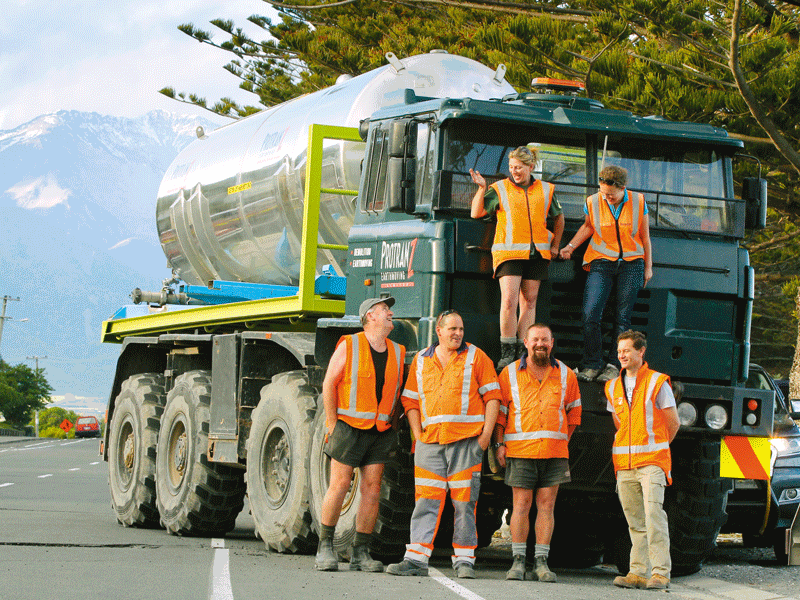 The big shake-up

Christchurch company ProTranz remote-controlled excavators to undertake work after the Kaikoura quake
The massive slips that have wreaked havoc around the Kaikoura region are an all-too-familiar sight for Christchurch earthmoving company ProTranz. After the devastating Christchurch earthquakes, ProTranz, headed by Gerard Daldry, developed remote-controlled excavators to undertake work around the unstable cliff areas, allowing drivers to clear rubble and stabilise the area without compromising their safety.
When the big quake struck in Kaikoura last month, the first truck to make it through the treacherous inland route from Christchurch to Kaikoura was a much-needed ProTranz water tanker, accompanied by a convoy that included a digger, a loader, a support vehicle, and two Aurecon geotech engineers.
Having refined their processes and techniques through working on Sumner cliffs after the Christchurch quake, Gerard says the team's methodology for getting past the slip was bulletproof. "We just implemented that same methodology with drones, with mapping and with Aurecon. We put the same team together overnight that dealt with the Sumner cliff top demos and away we went."
Before the team headed out by road on the Wednesday following the Kaikoura quake, the first step was to survey the slip by helicopter. "We flew the road twice before we drove it to identify any areas of concern. It's a significant cost, around $10,000, but absolutely necessary," says Gerard. "Then as we began driving, we put the drone up and monitored the slip area ahead of us to make sure it was still stable."
Gerard explains that contrary to popular belief, a slip doesn't just suddenly go without warning. "It will always start with a few minutes of sliding before it goes. So we knew just by watching for five minutes or so with the drone that we could proceed safely."
The ProTranz team were also involved in the demolition phase after the 2015 earthquake in Nepal. Their experience in Christchurch combined with their world-leading expertise with remote control diggers was hugely valuable to the Nepalese people and is clearly proving to again be valuable here in New Zealand.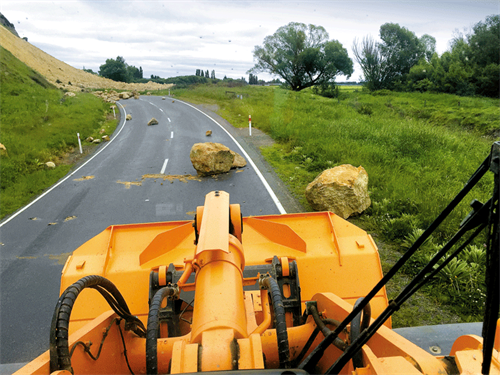 ProTranz is planning to add another remote control digger to its fleet. "This one will be our biggest, a 40-tonner," says Gerard. "It will be the fifth remote control we've built, so we've got the process down to a fine art now. If we can find a 40-tonner in New Zealand, it should only take us about a fortnight."
Further south in the Culverden region, local contractor Shane Dwyer of Dwyer Lewis Earthworks says the region hasn't suffered as badly and that most of the roads in the Culverden basin are ok up until Waiau.
"One of the big problems is the bridge approaches. A lot of them have just disappeared, leaving huge steps of up to a metre on to the bridges."
Shane says some of the cracks and openings in the landscape near Waiau have to be seen to be believed. "We saw a five-hectare fodder beet paddock in Waiau, which used to be dead flat. Now it's split in two with a 10 metre drop in between," he says.
In the weeks following the quake, Gerard and his team have been flat out carting water and working on improving access. "My guys have just flown over another route down south, which we were able to drive through in a four wheel drive the other day, so we know that's possible.
"We're just looking at the possibility now of widening it to get the eight wheel trucks through. That will then mitigate the risk of getting them through from Mount Lyford because it is like Russian roulette really.
No one can be sure that it isn't going to fall. And there is huge quantity of potential slips on a scale we've never seen before in New Zealand."
Keen to share your earthquake story?
We'd love to hear from truckies and contractors in the earthquake zone. Let us know how you're getting on and what work you've been involved with since the quakes. Send your stories and pics to editor@dealsonwheels.co.nz.  
Keep up to date in the industry by signing up to Deals on Wheels' free newsletter or liking us on Facebook.