Comment: RUC should be solely about roads
---
RUCs must be about cost recovery and the return of investment back into the infrastructure, says Transporting NZ CEO Nick Leggett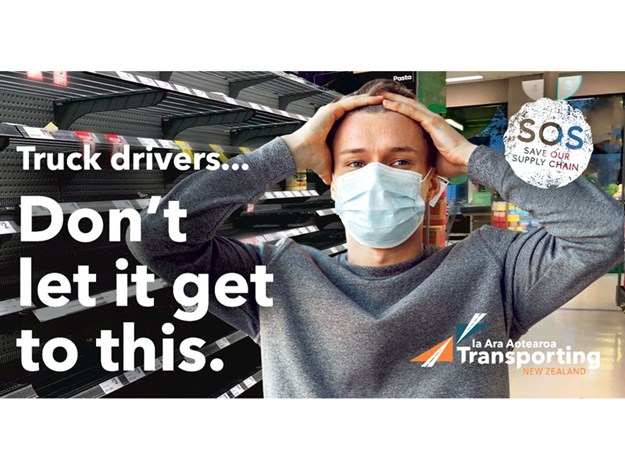 Road user charges (RUCs) should be about roads, no more no less. RUCs are collected from road users based on the wear and tear they cause to the road and must be about cost recovery and the return of investment back into the infrastructure.
This is the basic premise of Ia Ara Transporting New Zealand's recent submission on the review of the RUC system. Unfortunately, there is a growing school of thought amongst Wellington policymakers, reflected in the review, that the RUC system can be used to help change the transport behaviours of New Zealanders and drive the transition to new climate-friendly technologies.
The introduction to the Ministry of Transport's discussion document states, "there is a growing interest in using the RUC system to also capture some of those other costs, or to offset the higher costs faced by some emerging technologies, ahead of their widespread adoption".
As far as I am concerned this is an unacceptable distortion of why RUCs exist and the virtual contract between road users and government. Transporting New Zealand is a staunch believer in the user pays approach to funding our roading, sees that as the strength of the system and maintains that it is something that should not be tampered with.
Currently, petrol and diesel-powered vehicles pay for the roads that they use either through fuel excise or RUCs. These levies mean our roads can be built to a high standard and maintained to be as safe as possible (acknowledging as I do that some of our roads leave a lot to be desired at the moment).
When it comes to RUCs, those vehicles that create more pavement wear ultimately pay more for maintaining the road. Analysis that Transporting New Zealand has done indicates that the road transport industry actually pays more than its fair share (when you calculate RUC charges versus pavement wear).
But the point is that RUC is a very direct simple system that road users can understand. It pays for the roads, it pays for the policing of roads, and to me, it is important that level of transparency is retained.
Using the RUC system to collect money to fund the Government's climate change policies and other externalities would a big mistake that will complicate the system and lead to greater distrust of it.
Climate change action is important but there are already far more appropriate ways of funding it, and it must be remembered that electric and hydrogen-powered vehicles already have the advantage of not having to pay RUC, or any levies, for the wear they cause.
My real fear is that a change to the system to broaden the criteria on which RUC funding can be spent will see a misallocation of revenue that will ultimately either lead to less money being spent on roads or higher RUCs for our industry.
This will further drive up the price of doing business for operators and see further costs imposed on goods for end-of-the-chain consumers. You can find Transporting New Zealand's full submission on the review of the RUC system, including commentary on our opposition to the mandating of eRUC, at transporting.nz/our-news/detail/ruc22-consultation
Transporting New Zealand has over the last couple of months run a SOS (Save Our Supply Chain) campaign to encourage those with a heavy vehicle licence who wanted additional work and could help out our industry deal with its driver shortages during the peak of the Omicron wave.
The response we had was incredibly encouraging with 537 candidates putting their names forward for work and a number now making an important contribution to our industry. While the formal SOS campaign has ended, we know that our industry's chronic driver shortage is not going to disappear anytime soon.
So, if you are a heavy vehicle licence holder and are keen to get back behind the wheel, please contact Transporting New Zealand directly (admin@transporting.nz) and we'll pass your name on to local operators who may be struggling to find enough drivers. 
Find new and used heavy machinery for sale in NZ
Keep up to date in the industry by signing up to Deals on Wheels' free newsletter or liking us on Facebook.