Comment: Are there any experienced truck drivers out there?
---
NTA's Carol McGeady on how the trucking industry can address the driver shortage problem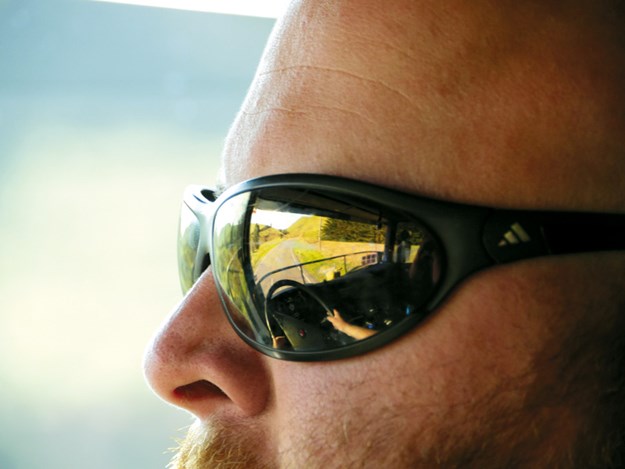 A common question that gets asked daily of the association is whether there are any experienced truck drivers out there. For years it has been known that the industry has had a driver shortage problem.
The ageing workforce, the lack of recruitment, and the perception of the industry has acted as a barrier to young people even considering trucking as a career. The media have also contributed to the perception that the industry is unsafe by reporting every crash that involves a truck as a truck crash even though over two-thirds of crashes involving a truck and another road user were a direct result of actions by the other road user. 
There just simply is not enough truck drivers who are fully qualified and have experience in New Zealand conditions. Truck Drivers General jobs for construction and infrastructure located in Canterbury are on the Immigration NZ skills shortage list.
Canterbury is limited to the entire or principal place of work being within the territorial authorities of Christchurch City Council, Selwyn District Council, or Waimakariri District Council.
Required standard—must have a New Zealand recognised Full Class 4 or 5 Driver Licence and a minimum of three years. Experience driving heavy rigid (gross laden weight of more than 18,000kg) or heavy combination (gross combined weight of more than 25,000kg) vehicles, including at least 12 months' relevant work experience in New Zealand.
Truck Drivers General is not on the wider NZ Immigration skills shortage list. This will need to change so that the immediate shortage can be filled. A longer strategy of attracting young people into the industry and moving them through their licenses so that they can gain experience should be a high priority.
Attracting new young people into the industry continues to be problematic. Health and Safety concerns prevent many passengers from riding in trucks, thereby, limiting opportunities for young people to gain exposure and inspiration to the industry.
Many in the industry feel this is one of the reasons that young people are not starting the truck licensing process. Are we doing enough? The Case for Change report was produced in 2016 by the Auckland Co-Design Lab, supported by a multi-agency team, including the Accident Compensation Corporation (ACC) and the New Zealand Transport Agency (NZTA).
The report showed around 70,000 to 90,000 young people currently face major barriers while progressing towards their full licence—a situation that required a rethink. It does not appear that much has changed after this 2016 report.
Here we are in 2021 and a more recent study from Silver Fern Motorsport Charitable Trust, a not-for-profit organisation that provides free learner's driver's licence training, found that 40% of the youth in its programme drive without a licence.
Nearly 30% of those do so between once a week and every day. This is an appalling situation. I do acknowledge a lot of good work is being done by several charities that have been set up to assist the progression of car licences and some will offer free fees.
Unfortunately, this is not available to the wider population. Many people say, and I agree, that the car license should be a part of the school curriculum and achieved while at school for no cost.
Skills-based training should be part of the licence process, so then students will leave school with at least the minimum of a restricted license and having achieved some safe driving skills.
I also think parents have a responsibility to encourage this first step, as most jobs require you to drive at some point, even if it's part-time employment while studying for a higher qualification. Once a car license is achieved, the opportunities are endless.
The trucking industry is working on some exciting new initiatives. A new STAR & Gateway programme has been written for the Transport and Logistics Industry and has been made available at the National Trades Academy in Christchurch. It's hopeful that this programme will roll out to other centres soon.
The focus of the programme is to support and encourage high school students to obtain their Class 1 licence while at school and give them an overview/taster of the transport and logistics industry.
This is the kick start; from here, the opportunities open up, for example, the new Road Transport Forum's—Te ara ki tua Road to Success programme that's now up and running and offers cadetships into transport companies that work them through the license classes.
The Road Safety Truck is playing its part and does much more than delivering road safety programmes. It provides a huge amount of inspiration to the next generation. The truck attends senior schools and training organisations.
Recently, the Road Safety Truck visited the Christchurch National Trade Academy at McLean's Island in Christchurch. They run the Star and Gateway programmes. Several of the students expressed they want to be truck drivers; it was exciting to be able to introduce them to our volunteers who are truck drivers to talk face-to-face about the amazing opportunities available.
To make sure we do not lose these young enthusiastic students, we have given them contact details and resources so that we can guide them through. We just need to do more and knock those barriers down, reaching out to schools and wherever possible have young people visit the NTA Road Safety Truck.  
Find new and used trucks for sale in NZ 
Keep up to date in the industry by signing up to Deals on Wheels' free newsletter or liking us on Facebook.