Comment: The best advice for selling your business
---
NZ Trucking Association's David Boyce shares some advice around selling a trucking business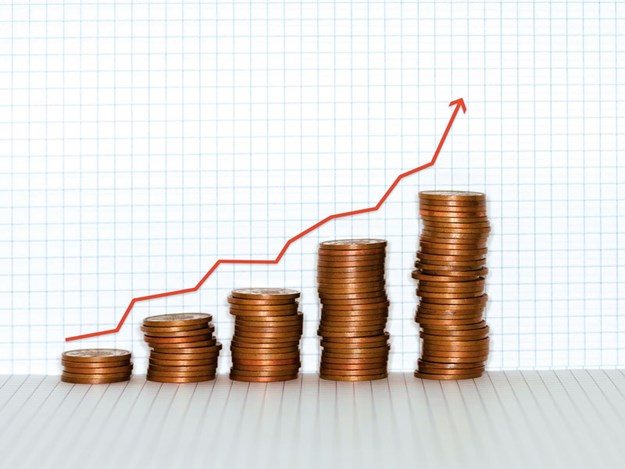 When selling a house, the better the presentation, the more likely the sale price is going to be higher. Selling a business is no different; the more effort that's spent on the presentation, the higher the likely sale price.
It's not something you should leave till you're thinking of selling. In fact, it's something you should be planning from the day you start a new venture. Does your business grind to a halt when you're on holiday for a month, or away with a long illness, or have you got your company structured to successfully continue without you?
Remember you're selling your business, not yourself. If it will not operate without your constant attention, then you only have assets to sell. Make yourself redundant within the business. Having all your business knowledge in your head is not going to get you a good sale price.
Think about how your company is structured. Spend more time working on your business, rather than in your business. Well-structured and profitable trucking businesses are sought after by potential buyers.
With an average age of owners in the trucking industry in their 60s, there's going to be a significant number of people looking to sell and retire over the coming years. So, you need to make yours stand out from the competition and be an attractive proposition for a potential buyer.
Contact the team at the New Zealand Trucking Association to find out if your venture is profitable. As a member, you can access our free business cost modelling service, which will identify the profitable parts of your business and provide you with the knowledge to cut loose the unprofitable parts, making it a more attractive proposition to potential buyers.
Discuss your intentions to sell your company with your accountant, as they can help you to prepare your business for sale. Review your outstanding creditors. Anything more than 60 days should be collected immediately if possible, if not, your accountant can advise you on how to write these debts off correctly for tax purposes.
Remove any non-performing assets. This includes any non-business-related assets such as boats, cars, or other toys. Remove unnecessary expenses. These can include driving a less expensive company car, cutting down on the entertainment and coffees, and reducing unnecessary travel.
Make sure that your financial accounts are up to date, especially for the last three years. Prospective buyers will want to learn as much as they can about your company's financial performance before committing to a purchase.
Discuss your intentions to sell your business with your lawyer, who can advise you on your legal position. You will need to consider the ownership structure of your company assets. These may be leased, subject to personal guarantees or included in a family trust.
Have you got any outstanding litigations or claims against your business that reduces its value? How your brand is perceived in the community and the marketplace will impact its saleable value. You need to consider the presentation and visual image of your employees, vehicles and equipment, and premises.
Clean and tidy portrays a professional and successful company. Having a good website and online presence helps to reinforce the professional image. Being active in the community helps your public image. Support the New Zealand Trucking Association initiatives, the Safety MAN Road Safety Truck as it visits schools and the bi-annual Trucking Industry Show.
The quality of your operations and organisation is also an important consideration. Having a good work culture where employees are well trained and feel valued is important. Another is having well-documented operations and systems. Make sure all employment agreements are in place and up to date.
Potential purchasers will want to know about your employees, especially where they have key relationships with your clients. The relationship with your clients is important, too. Do they support your business because of the quality of the service you offer, because of personal relationships, or are you reliant on obtaining their business by undercutting your competitor's rates?
Having a model that relies on one or two key clients can be a risk to the value of your business, especially if you were unfortunate to lose them as clients. Providing potential purchasers with a realistic and supportable forecast of the potential future income is an important part of the sale process.
These forecasts need to be reasonable, believable, and achievable. These should also be supported by at least one independent valuation that considers all assets and future earnings potential. Your accountant should be able to assist you in verifying the accuracy of any valuation.
It's important that you maintain confidentiality during the sales process. Otherwise, you run the risk of devaluing your business by creating uncertainty among employees, customers, and suppliers. Any discussions with potential purchasers should be accompanied by a non-disclosure or confidentiality agreement.
When discussing with key employees or advisors, you need to stress the importance of keeping your intentions confidential. The last part of this process is finding the right buyer. This will be dictated by your own goals.
Are you prepared to stay in the company for a while to assist the new owner or do you want to make a clean break? Is it important that your competitors do not know the company is for sale?
Do you need to be paid out in one lump sum or are you happy to accept payment over a period to assist the purchaser's cash flow? The association can recommend trusted professionals to help you with the sale process to help you get the best outcome.
You can contact us at 0800 338 338 or info@nztruckingassn.co.nz.  
Find new and used trucks for sale in NZ
 
Keep up to date in the industry by signing up to Deals on Wheels' free newsletter or liking us on Facebook.