Comment: Alternative vehicle technologies
---
RTF has made a formal submission in response to the recommendations of the CCC, which it hopes will provide decision makers with an honest assessment of the vehicle options for NZ's road transport industry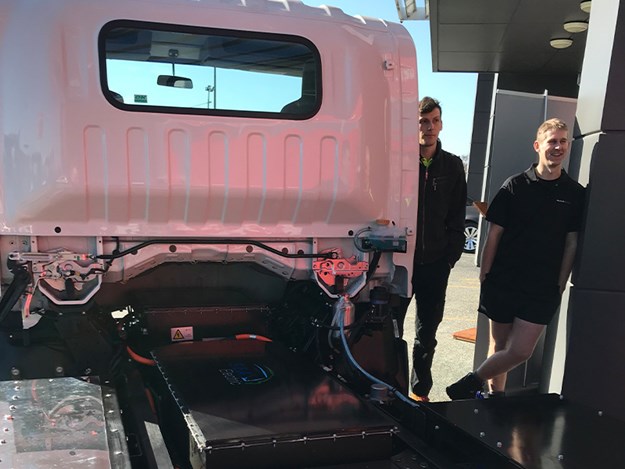 We agree with the broad mandate of the Climate Change Commission (CCC) and are committed to New Zealand's decarbonisation journey. However, to get to where we need to be, instead of setting arbitrary timelines and showing early favouritism towards electric vehicles as the number-one solution for transport, RTF recommends a period to look at how this will all work for everyday New Zealanders and where the economic pressure points will be.
We also join with a lot of other business sector groups in advocating for a comprehensive cost impact analysis of the CCC's recommendations so the full effect of the various options on the country's economic capability can be accurately ascertained.
We cannot lead the charge in climate change mitigations at the expense of the businesses that contribute to our prosperity and the individual households that wear the costs of any pressures in the supply chain.
In short, we cannot price ourselves off the global market while our competitors make no significant changes. Any policy settings should be framed around there being viable, affordable, safe, widely available alternatives to what is being phased out and that we are not merely swapping like for like when it comes to the environmental footprint of the replacements.
As an industry, we're willing to find solutions, and a number of road freight operators are already trialling trucks powered by alternatives to fossil fuel. These fact-finding trials will look at how businesses can adapt to the possibility of fewer diesel trucks in their fleets over time.
In light of this, the speed of change to meet the climate change goals set out by the CCC is ambitious. We feel there has not been enough risk, economic, or geopolitical analysis. RTF believes future vehicles and fuel options must be allowed to come to technical maturity and fit the settings of affordability, accessibility, reliability, and safety.
The alternatives to conventional fossil fuels focus almost entirely on electricity, green hydrogen, and biofuels, but taking that approach rules out further advances in fuel engineering, synthetic fuels, and internal combustion engines.
Going early and forcibly introducing unrefined truck technology won't lead to truck owner confidence and could potentially leave New Zealand transport operators with a legacy of worthless, unreliable, and high-emission vehicles.
Without trucks, food supply, industry and commerce in New Zealand would cease to be possible in today's form. Product distribution by commercial road vehicles has, over the past 100 years, resulted in a cost-effective and almost unchallengeable service for household consumers and value-adding producers alike.
We're optimistic that to some extent, carbon reduction in freight transport can be progressed, especially when we view all the new technologies on the horizon. Heavy reliance on the battery-electric vehicle as the only policy option for all transport modes is short-changing better opportunities, and it's positive to see the CCC's advice raise the flag on the blended solutions approach.
RTF agrees with the CCC about the importance of increasing the provision of low-cost renewable electricity, as this will enable cheaper synthetic fuel production for combustion engine heavy-duty vehicles and older cars and vans, while also supporting further greenhouse gas reductions for plug-ins.
Finally, I want to welcome Dom Kalasih to the RTF team as our new senior policy advisor. Dom has a mechanical engineering background and extensive experience in the industry, including in vehicle dimension and mass, over-dimension transport, heavy vehicle safety, transport and logistics, business development, and health and safety. We look forward to the contribution he will make in providing high-quality technical advice to our member associations and their members. 
Find new and used trucks for sale in NZ
Keep up to date in the industry by signing up to Deals on Wheels' free newsletter or liking us on Facebook.