Comment: Are we about to see the end of RUCs?
---
The government is considering dumping fuel taxes and road user charges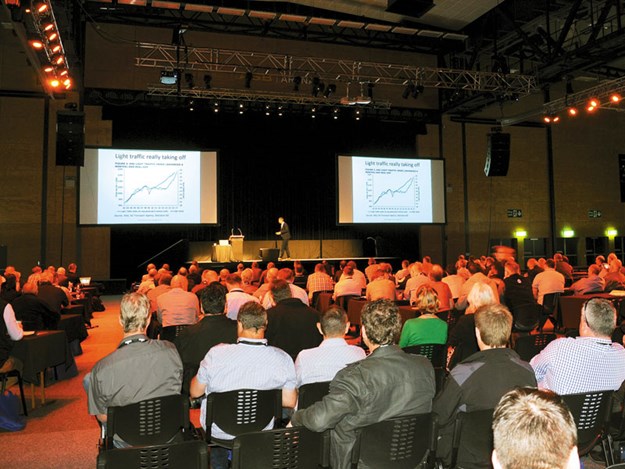 I read with interest news that the government was considering dumping fuel taxes and road user charges (RUC). I can imagine how delighted all motorists—particularly transport operators—would be if that happened, although, opting instead for GPS tracking to toll drivers may be the trade-off.
This proposal has been kept quiet, only coming to light after media requested documents under the Official Information Act. The government currently raises about $4 billion a year from fuel taxes and RUC, with that money going towards transport projects as well as building and maintaining roads.
About 95% of that revenue comes from those who drive vehicles. At present, electric vehicles don't pay any RUC or fuel taxes, although, they do add to congestion and wear and tear on the roads.
The Ministry of Transport has been investigating whether it's appropriate for the government to rely on fuel taxes when they want people to use less fuel in the first place. It also means the revenue from fuel taxes must eventually decline as people take up electric vehicles or use public transport more often.
The government isn't keen to move too fast on making these changes, with transport minister Michael Wood saying he'd been advised the current system would stand up until the end of this decade at least.
Finding a way to fairly charge all motorists for their road usage is not an easy task, but maybe it's time we embraced moves like this, with more reliance on electronic monitoring.
The transport industry is already an early adopter of technology such as electronic logbooks, logistics tracking, and vehicle and driver monitoring, so if the government can introduce a way to ensure the costs are spread evenly, that has to be a good thing.
Who knows, it may even stop the race to the bottom and see decent rates being charged across the board. In other news, with COVID-19 putting paid to many events last year, the road freight transport industry is well overdue for a get-together, which is why the Road Transport Forum is so excited about the return of our industry conference, The Road Ahead.
We warmly invite you to join us at Invercargill's Ascot Park Hotel on 25 and 26 September 2021. The conference will follow the NZ Road Transport Hall of Fame at Transport World on the evening of 24 September.
This will provide out-of-town delegates with the opportunity to combine the two events in one trip. Our conference is an important networking opportunity where we celebrate and recognise the work of our industry in increasing the economic productivity of New Zealand.
We have a diverse line-up of speakers to engage delegates on issues such as the industry's changing workforce, environmental sustainability, future fuel sources, the economic and political climate, and digital and other disruptors.
Transport minister Michael Wood, opposition leader Judith Collins, economist Cameron Bagrie, and V8 Supercar driver Greg Murphy will all be presenting. There will also be dinners and social events to mix and mingle and an interesting partners' programme that will show-off some of the best Southland has to offer.
Also returning is the New Zealand Road Transport Industry Awards. Entry guidelines and the nomination form are available for download from the RTF website. Conference registrations are open now, and if you make your conference booking by 31 July 2021, you can take advantage of the early bird registration discount. 
To register and get more details about the conference, visit rtfconference.co.nz.
Find new and used trucks for sale in NZ
Keep up to date in the industry by signing up to Deals on Wheels' free newsletter or liking us on Facebook.