Old School Trucks: NZIG/BOC Gas
---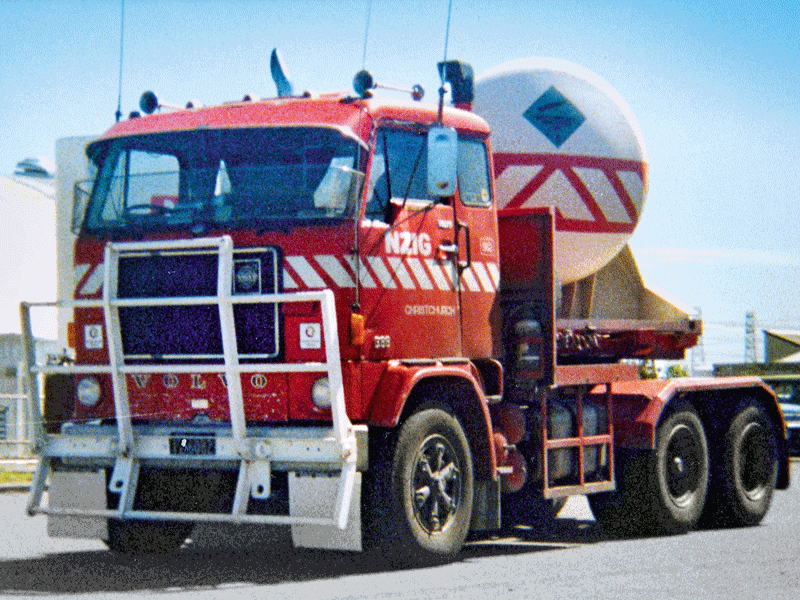 The first NZIG truck I photographed, in fact, one of the first trucks I ever photographed as a kid back in the early '80s: this very cool Christchurch-based G88 Volvo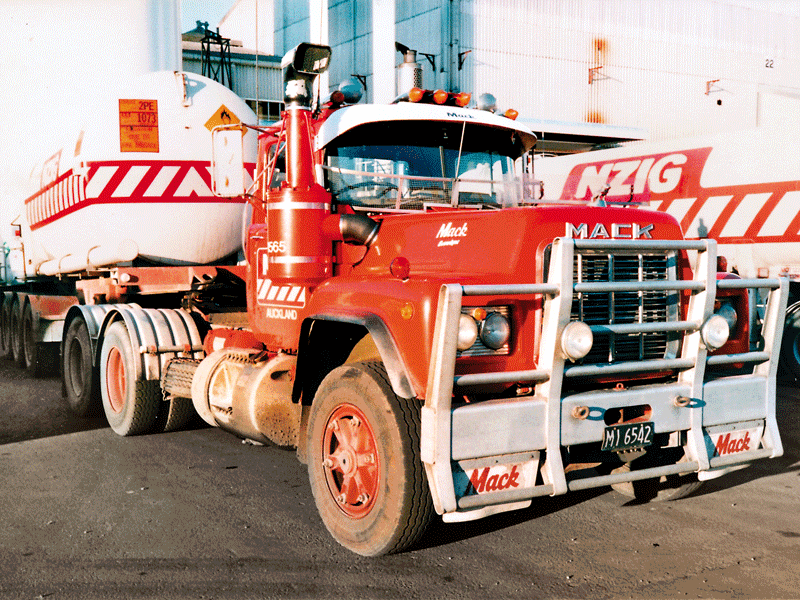 A classic-looking Auckland-based R-Model Mack photographed in the City of Sails back in the late '80s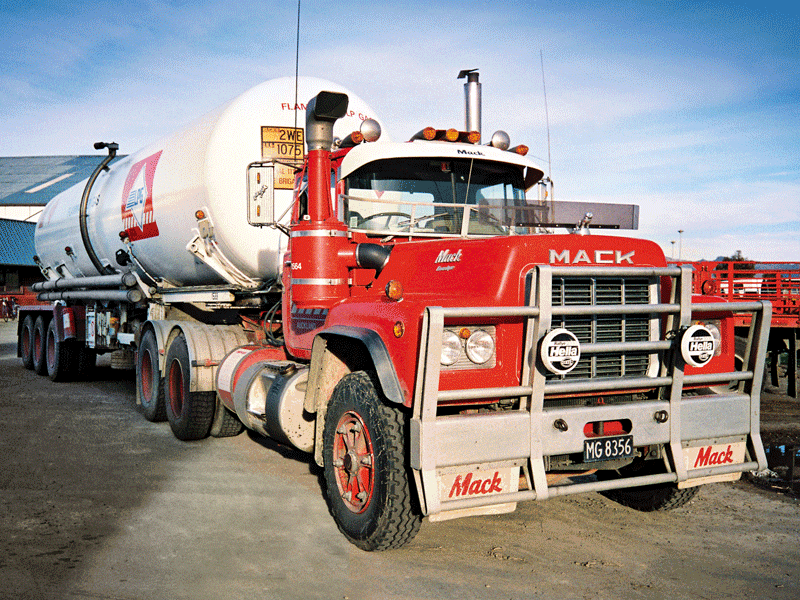 Another R-Model that was the sister truck and was also based in Auckland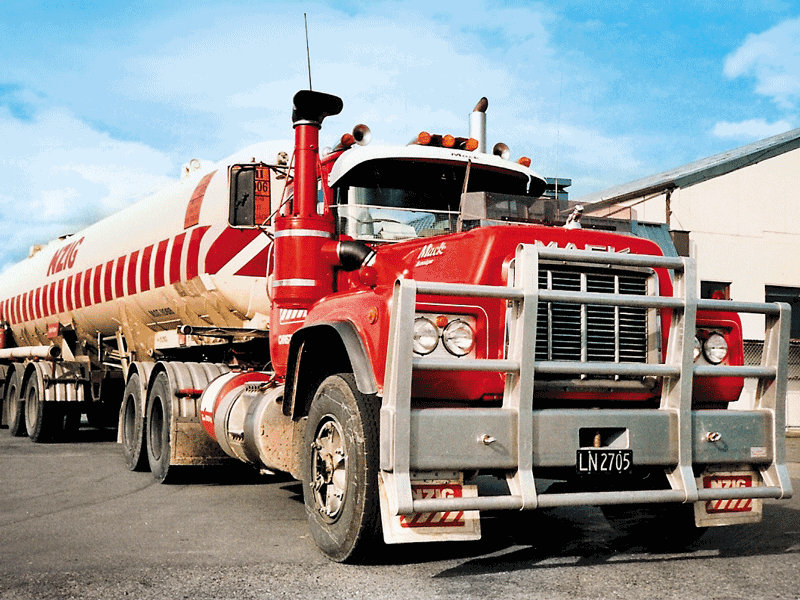 R-Model Macks in the fleet were not just confined to the North Island. This unit was based in Christchurch and is pictured here in 1988.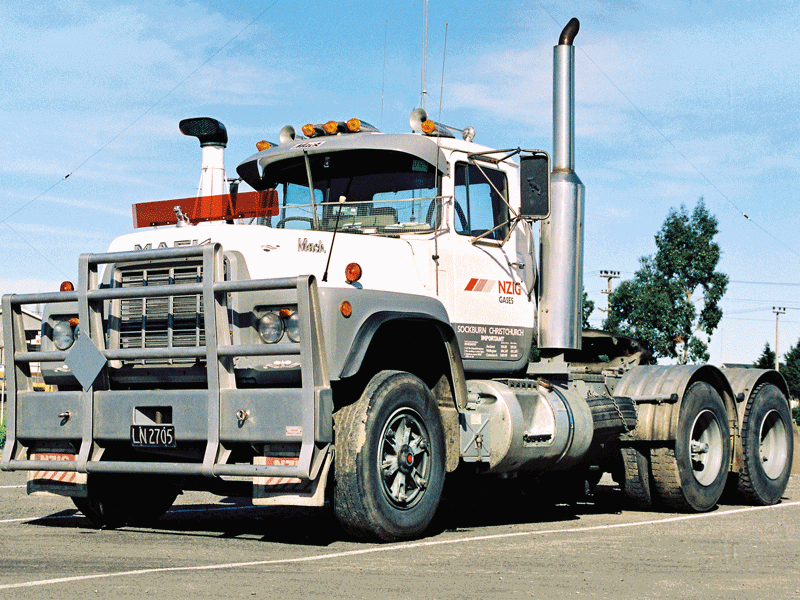 The same R-Model in the new NZIG white and grey livery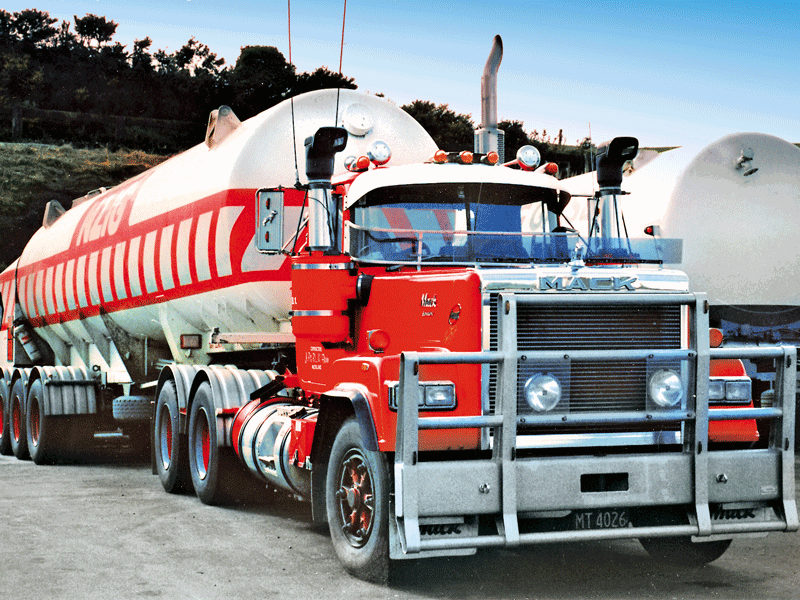 This ominous-looking Mack Superliner was contracted to NZIG out of Auckland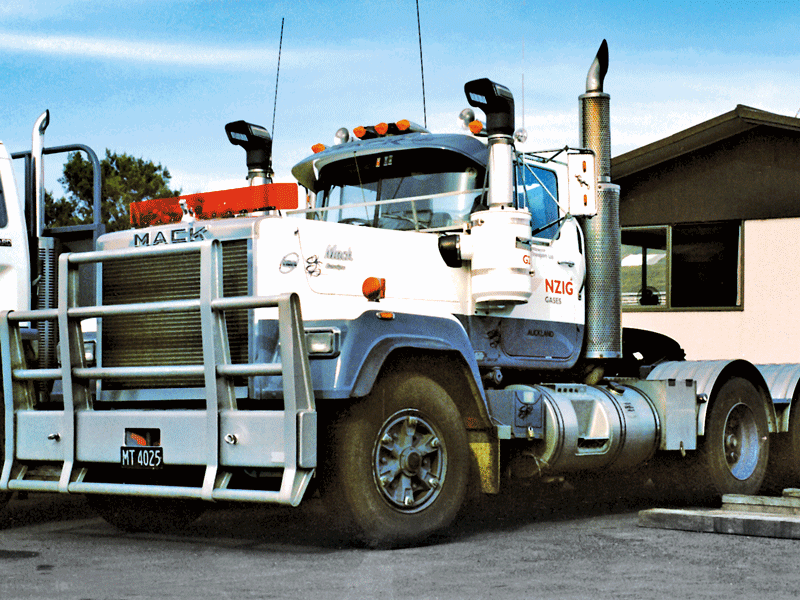 The same Superliner pictured in the new NZIG livery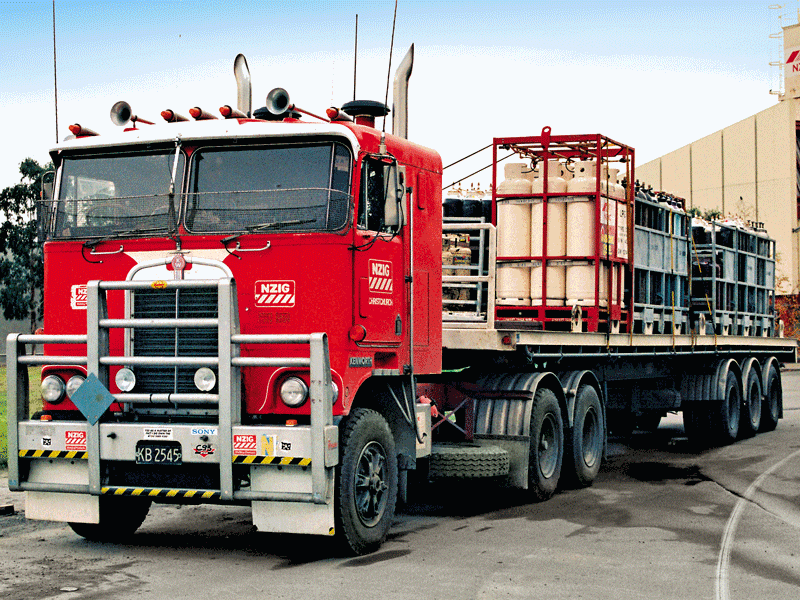 This Christchurch-based K-series Kenworth was 'big gear' back in the '80s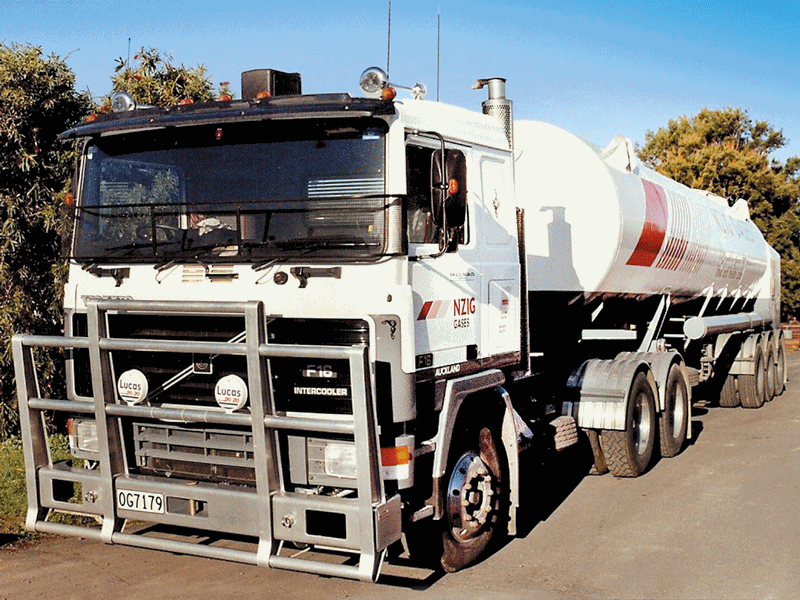 This outstanding F16 Volvo was contracted to NZIG Gases and travelled much of the North Island from its Auckland base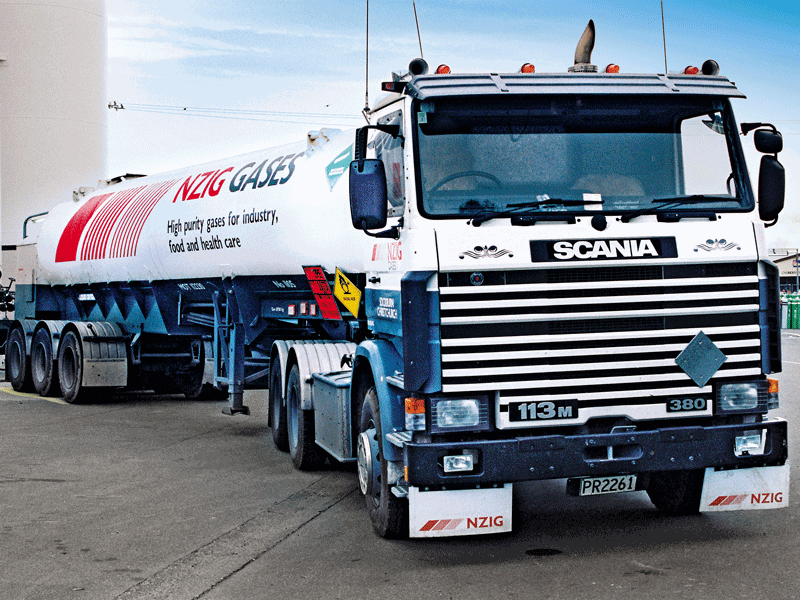 A Christchurch-based company owned 113m Scania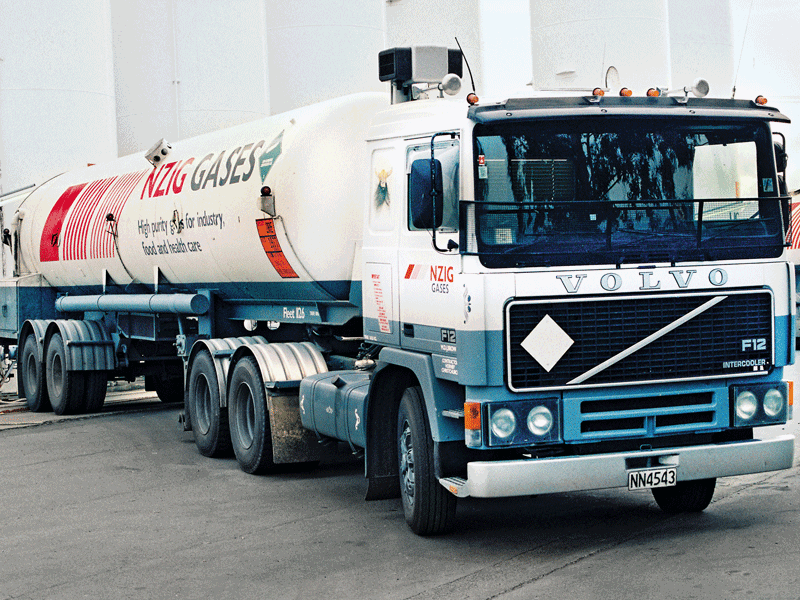 Christchurch-based contractor Mike Brown ran several trucks contracted to NZIG/BOC gases for many years, including this tidy F12 Volvo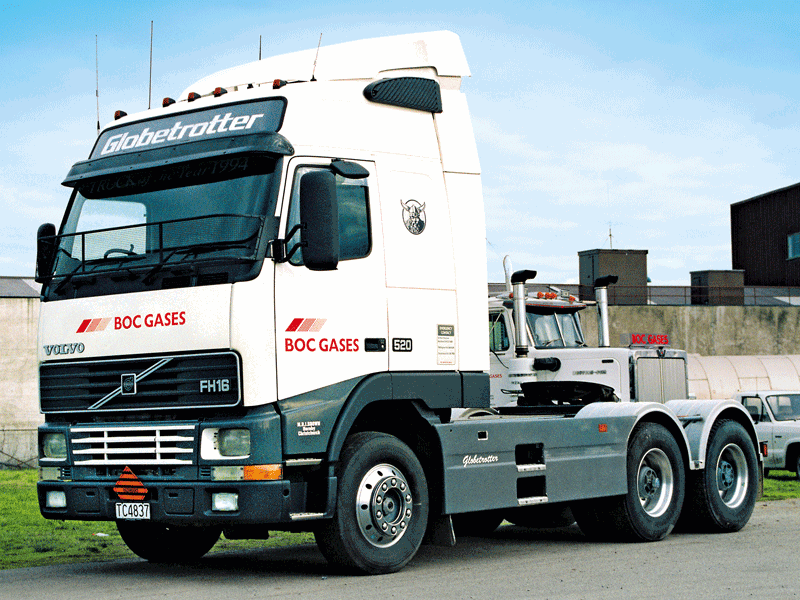 Mike Brown turned many heads when this 520hp FH16 Volvo Globetrotter on the road back in 1995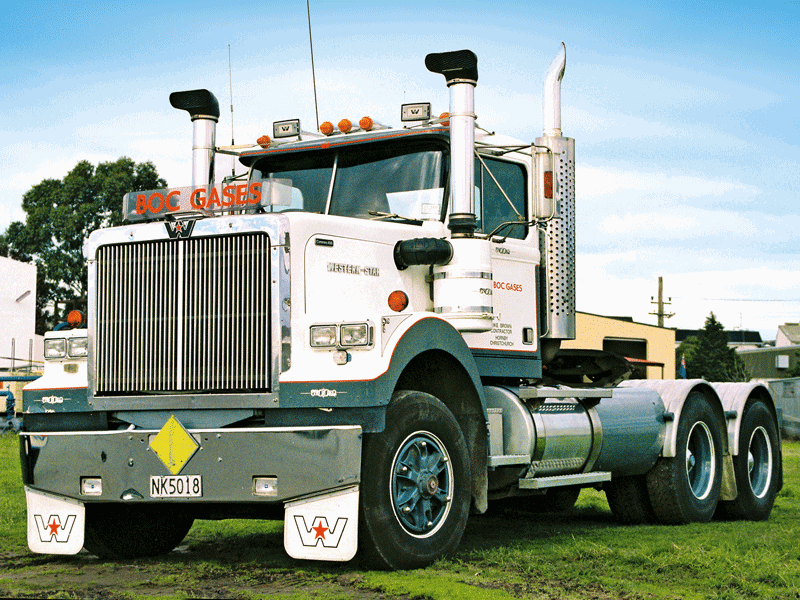 Mike Brown ran several Western Stars, including this 4864 model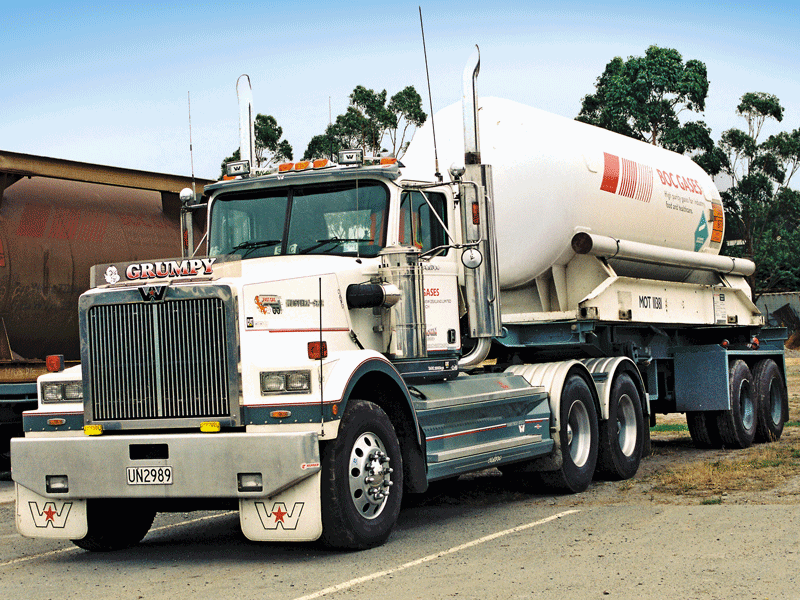 An impressive 4964 Western Star was named 'Grumpy' and had a fast gas logo on the side of the hood in reference to the 550hp Cat motor sitting under it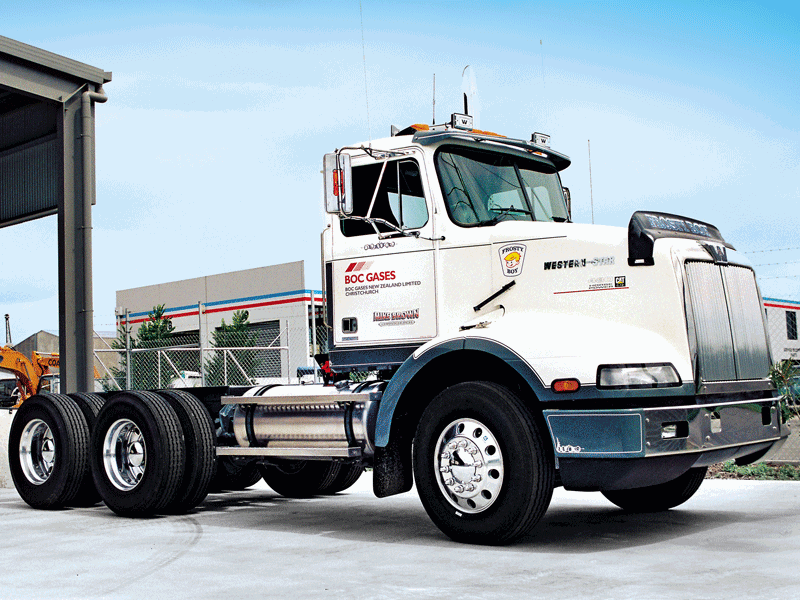 'Frosty Boy' is another Western pictured brand spanking new before the guards and turntable were fitted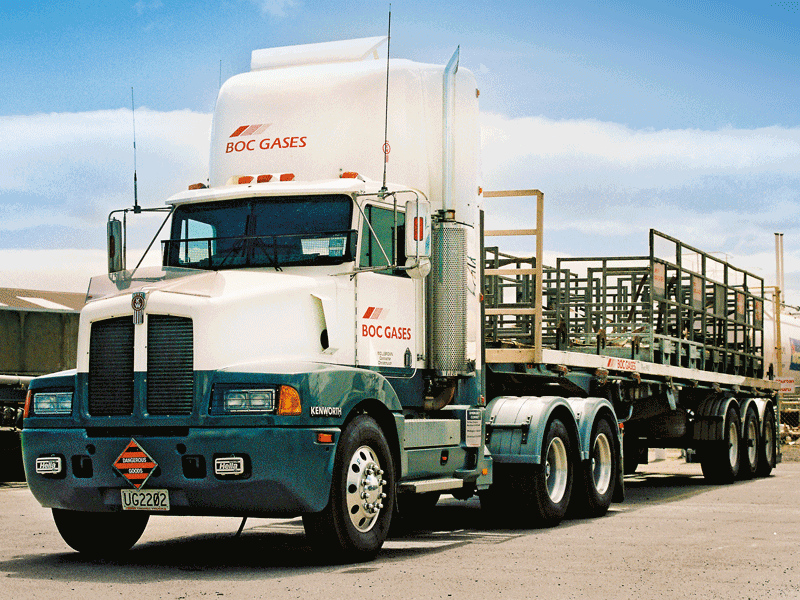 Mike Brown also ran this smart T400 Kenworth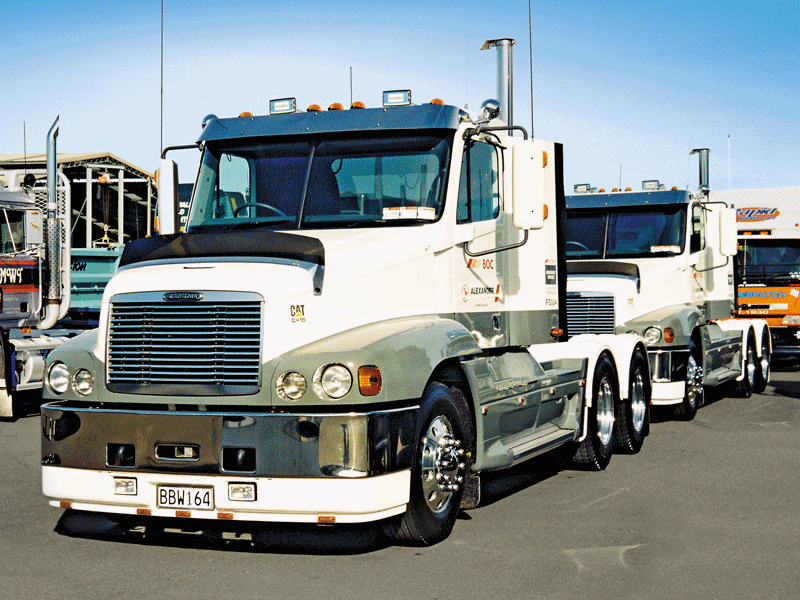 Alexander Group then became the major national contractor to deliver BOC Gases products throughout much of New Zealand and Century Class Freightliners were a common sight from the early 2000s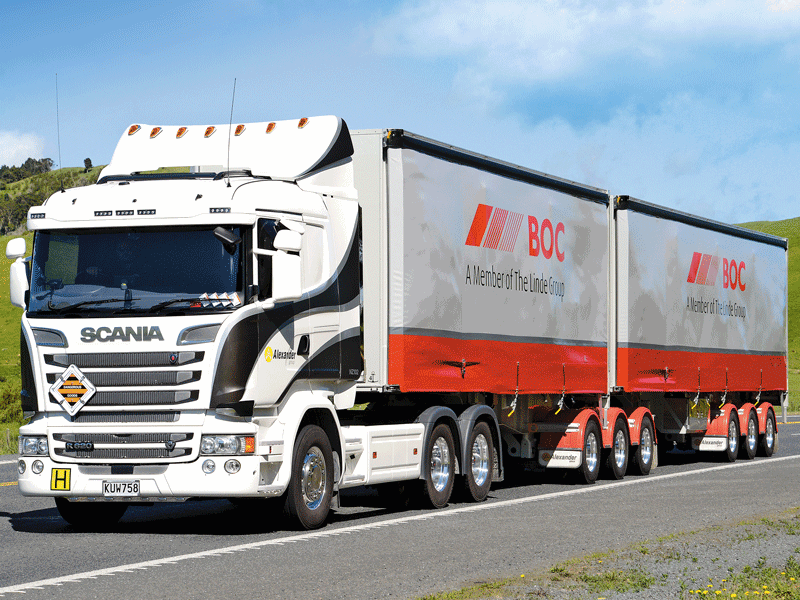 In recent years, Scania has become a popular brand of choice for Alexander Group; this R620 model towing a purpose-built B-Train curtainsider was pictured in 2017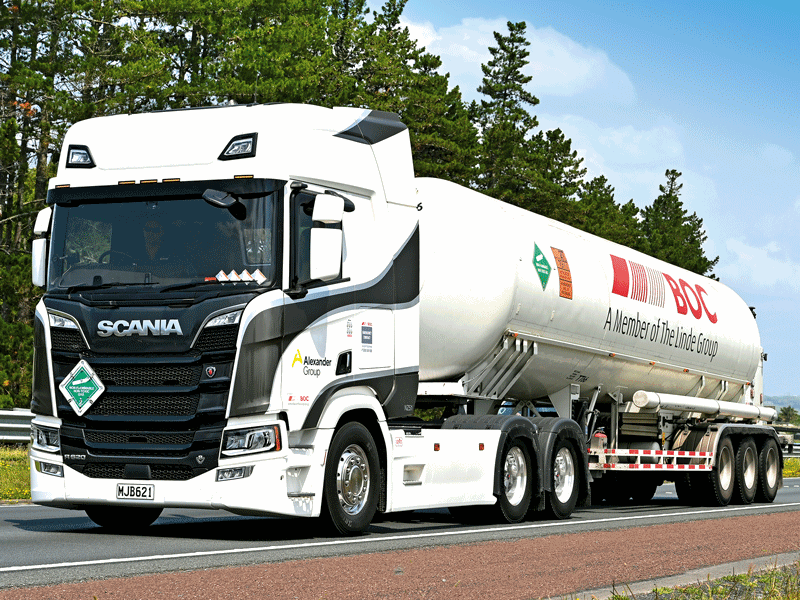 New-generation Scanias have been hitting the road in numbers; this latest R620 was snapped on the Auckland Southern Motorway late in 2019

Deals on Wheels takes a look back at the NZIG/BOC Gas fleet from the early '80s
NZIG (New Zealand Industrial Gases) was formed in New Zealand back in 1911 and became a major supplier of compressed and bulk gases and equipment. In 1990, NZIG became a wholly-owned subsidiary of BOC gases whose history can be traced back to 1886 when two French brothers Arthur and Leon Brin formed Brin's Oxygen Company Limited.
In 1906, The Brin Brothers renamed the company the British Oxygen Company, which conveniently had the same initials and became BOC Gases, which is the worldwide company we know today.
History of the multi-corporate company aside, regular readers will know that this thread is more about the trucks. When I was a kid growing up in Christchurch, one of my favourite local trucks was an impressive-looking G88 Volvo in the bright red NZIG livery.
This truck would have been one of the first that I had ever photographed back in the early '80s when the trucks were predominantly company-owned. R-Model Macks were a favoured brand through the '80s, and when contractors were introduced, the makes and models in the fleet became varied.
The NZIG red livery was also replaced with BOC's own white and grey scheme, which many thought modernised the fleet and portrayed a more corporate multi-national image. Local Christchurch-based contractor Mike Brown ran several trucks in the then-new white and grey BOC livery, including Volvos, Western Stars, and a smart T400 Kenworth, all of which roamed throughout much of the South Island.
The Alexander Group then became a major national contractor to BOC Gases and Freightliner Century Class became commonplace delivering the various gas products. Alexanders remain a major contractor to BOC, and in more recent times, Scania has been the popular brand of choice for the company ensuring that bottled and bulk gases are distributed efficiently throughout New Zealand.
Find new and used trucks for sale in NZ
Keep up to date in the industry by signing up to Deals on Wheels' free newsletter or liking us on Facebook.