New music and technology: May 2021
---
Gary Steel is back with the latest in music and technology
Cambridge Audio Evo 75 & 150
$3799 & $4999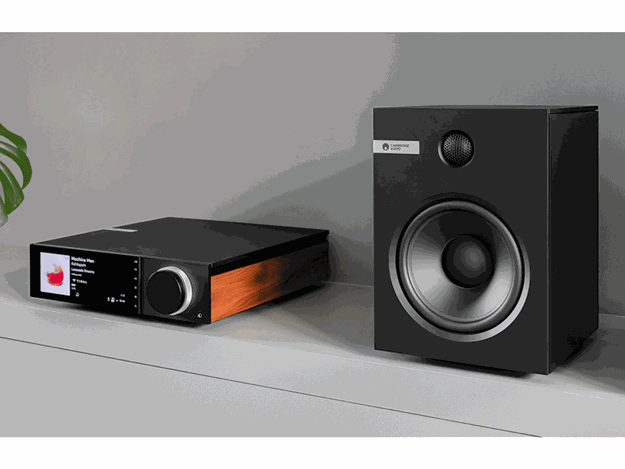 Getting a great-sounding stereo system together can be a frustrating process. There are so many factors to consider and finding separate preamp, power amp, DAC, streamer, and source components (turntable, CD player) that 'play nice' together can feel like a lottery. Yay for Cambridge, then. The British brand has put all its R&D skills into a fabulously slim all-in-one wonder box called the Audio Evo.
The Audio Evo combines amplification with streaming capability, but that's just the fundamentals. If you're happy with hi-res streams, then all you need to add is speakers or a pair of headphones. Of course, it has the appropriate connectivity should you wish to listen to CDs or LPs as well, but the Audio Evo is really in its element when playing your high-quality digital files or streaming radio.
Available in 75-watt and 150-watt iterations—hence the names of the two models—the Audio Evo contains a remarkable next-gen D-Class amp (great for low power consumption), excellent digital-to-analogue converter, and even an ARC HDMI connection for TV audio.
And as you can see, it looks pretty spiffing, too. Its high contrast LCD displays album artwork beautifully, while the gorgeous wood panels down the side reflect an earlier era of hi-fi. All in all​​, this is one of the most exciting and affordable shiny new things ever featured on these pages.
Geneva Touring/L Radio
$599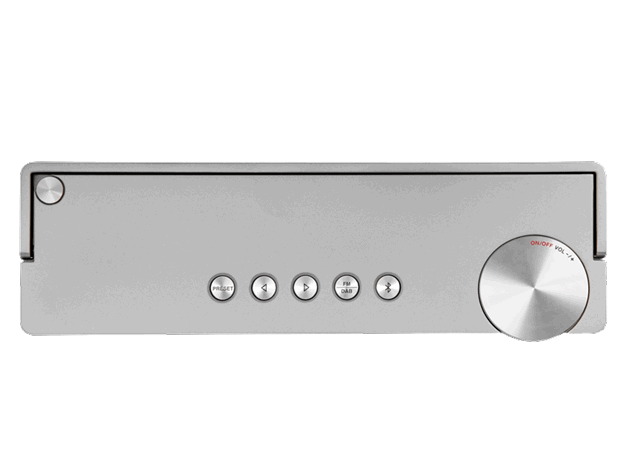 Bluetooth speakers have quickly become the de facto music-making device for weddings, parties, anything. But so many of them conform to a rather generic look. Geneva's Touring/L radio is clearly cut from a different cloth. Its look seems to be inspired by the transistor radios of the 1970s, while adding colour and design panache that make it ageless. It's certainly a design statement, but with the Touring/L radio, Geneva also set out to produce a genuine hi-fi product.
With both Bluetooth and FM capability and a battery that will keep on going for at least 30 hours before needing a charge, the Touring/L is a portable speaker with a D-Class amp that delivers detailed, rich sonics and bass down to 60Hz. Made with Swiss quality and attention to detail, the latest Geneva features an aluminium top, laser-engraved touch buttons, and CNC-finished dial.
Thorens TD103A Turntable
$2299
I've never understood the prevalent fetish for completely manual turntables. Maybe they're for the same crowd who prefer manual stick shifts in vehicles. Personally, I'll take the convenience of a tonearm that picks itself up off a side of vinyl rather than risk wearing the needle out on the exit groove. Thorens are firmly on my side with their totally gorgeous new turntable, the TD103A. This beaut boasts all the usual hallmarks of the Thorens brand, and it's fully automatic.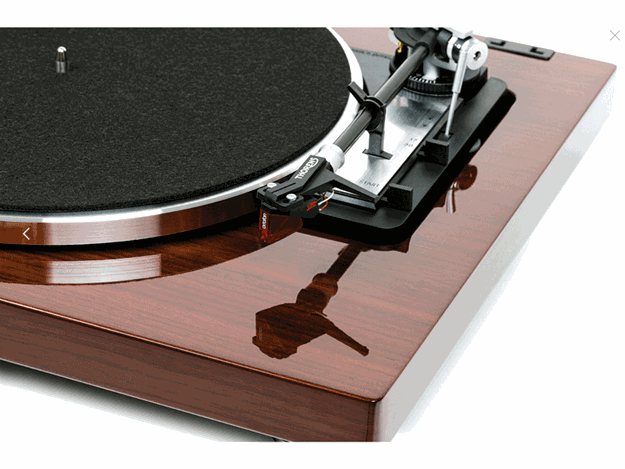 And just look at this shiny thing! With a choice of two high gloss finishes (black or walnut), the TD103A looks so stately and organic that it could fit snugly in an old-fashioned study. The turntable features a TP 19-2 tonearm that, according to Thorens, features the finest bearing technology, and it comes complete with a 2M Ortofon cartridge as well as gold-plated cinch sockets.
Dianne Swann—The War On Peace Of Mind
You might remember Dianne Swann from her time back in the all-woman When The Cat's Away in the 1980s or her UK-based dream-pop group The Julie Dolphin from the '90s or her exquisitely rootsy group from this century, The Bads.
It's taken a few decades but Dianne Swann has finally released her first solo album, and it kicks. She's enlisted experienced studio mainstays Ben King (bass) and Chris O'Connor (drums) to add just the right texture to this album of finely wrought, memorable songs in the classic pop/rock mould, while she plays most of the guitar and sings beautifully, and passionately.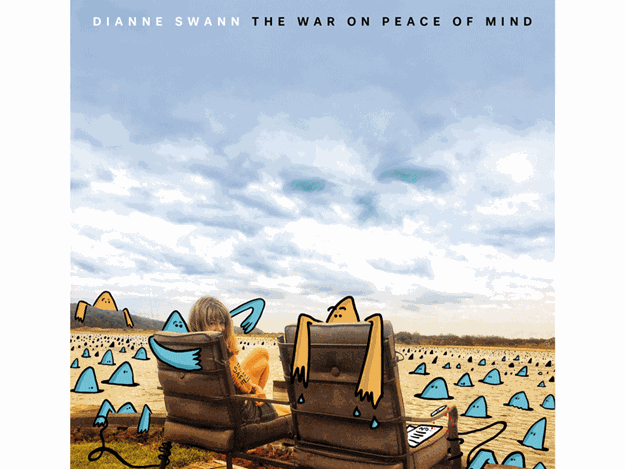 It's rare that you hear an album where the sound and the melodies and the lyrics all come together to create something meaningful, but The War On Peace Of Mind successfully pleads for some sanity in what's turning out to be a crazy century with its bizarre conspiracy theories and snarky social media posts and near-totalitarian viewpoints running rampage. As she sings in one song: "Show your heart/speak your mind/be kind." Yes to that.
OMC—How Bizarre
Pauly Fuemana's novel 1996 collaboration with producer Alan Jansson, How Bizarre, was the biggest New Zealand single of all time, achieving the number-one spot on charts all over the world. Released under the name OMC (the initials of Fuemana's previous group, Otara Millionaire's Club), its accompanying album contained a rich mix of material that was undeniably true to its South Auckland origins.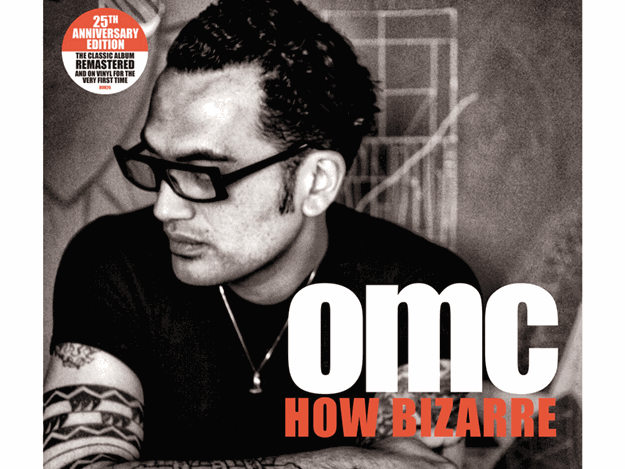 Having recently become a sensation again on TikTok, for its 25th anniversary the album has been remastered and released on vinyl for the first time. ​A n​​​​ew cover artwork has been created, too. Sadly, Fuemana died in 2010 from a nervous disorder, but the music lives on in this genuinely iconic recording, which has been given new life by Jansson, who is still around to mark the occasion.
Find new and used trucks for sale in NZ
Keep up to date in the industry by signing up to Deals on Wheels' free newsletter or liking us on Facebook.